DCB's Xiao Zhen Library wins 2022/2023 Pioneering Spirit Grant
Last month, a group of DCB students successfully won seed funding from Education in Motion's (EiM) Pioneering Spirit Grant (PSG) Programme for their project, the Xiao Zhen Library.
The story of the Xiao Zhen Library began in early 2022, when a group of Dulwich College Beijing students were looking for opportunities to make a meaningful impact through community service. Covid had greatly affected the community in many ways, and the students were eager to make a difference. Using their skillset and the resources available to them, they aimed to create a sustainable, non-profit business concept that could help raise funds for the less fortunate.
After some brainstorming, the group came to the realisation that, due to the challenges brought about by COVID-19, there was a noticeable shortage of native English-speaking tutors. As one of the founders shared, "It occurred to some of us that international school students can naturally meet part of the demand as English is our first language. We also recognised that a library would be a good place to make use of our used children's books and provide reading services to kids in surrounding communities."
And so the English library Xiao Zhen Library was born.
Sustainability & Global Citizenship
Read More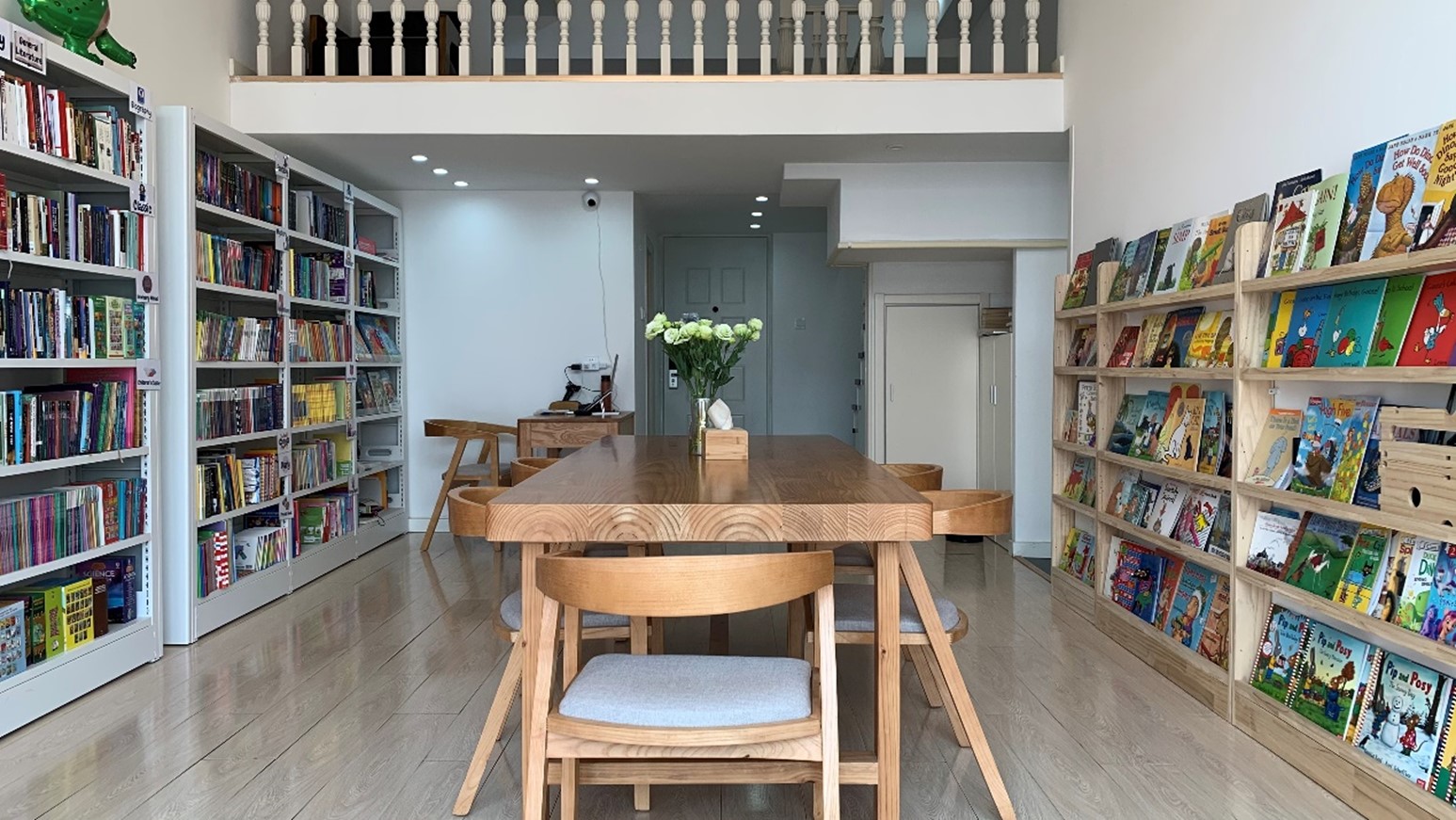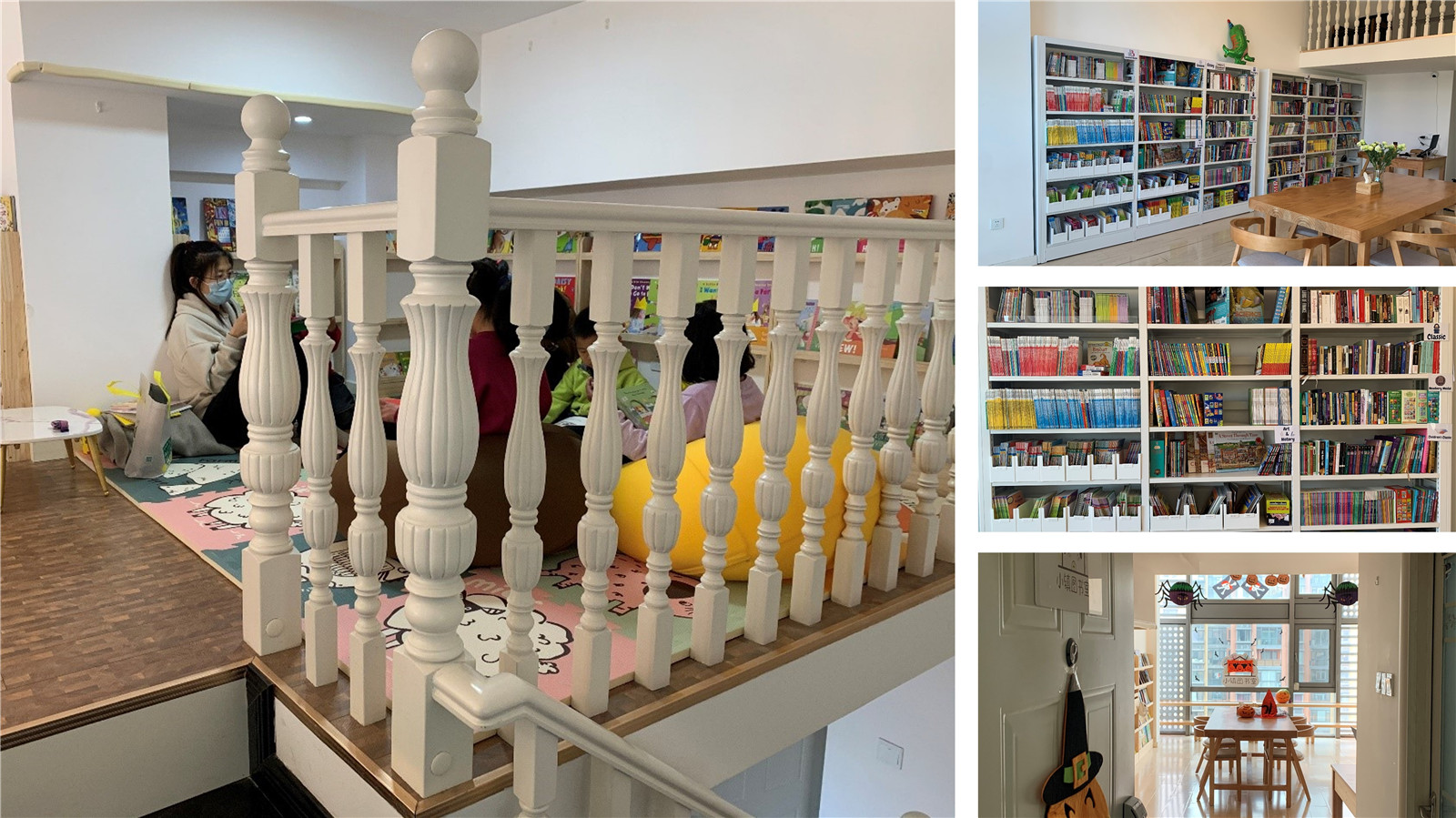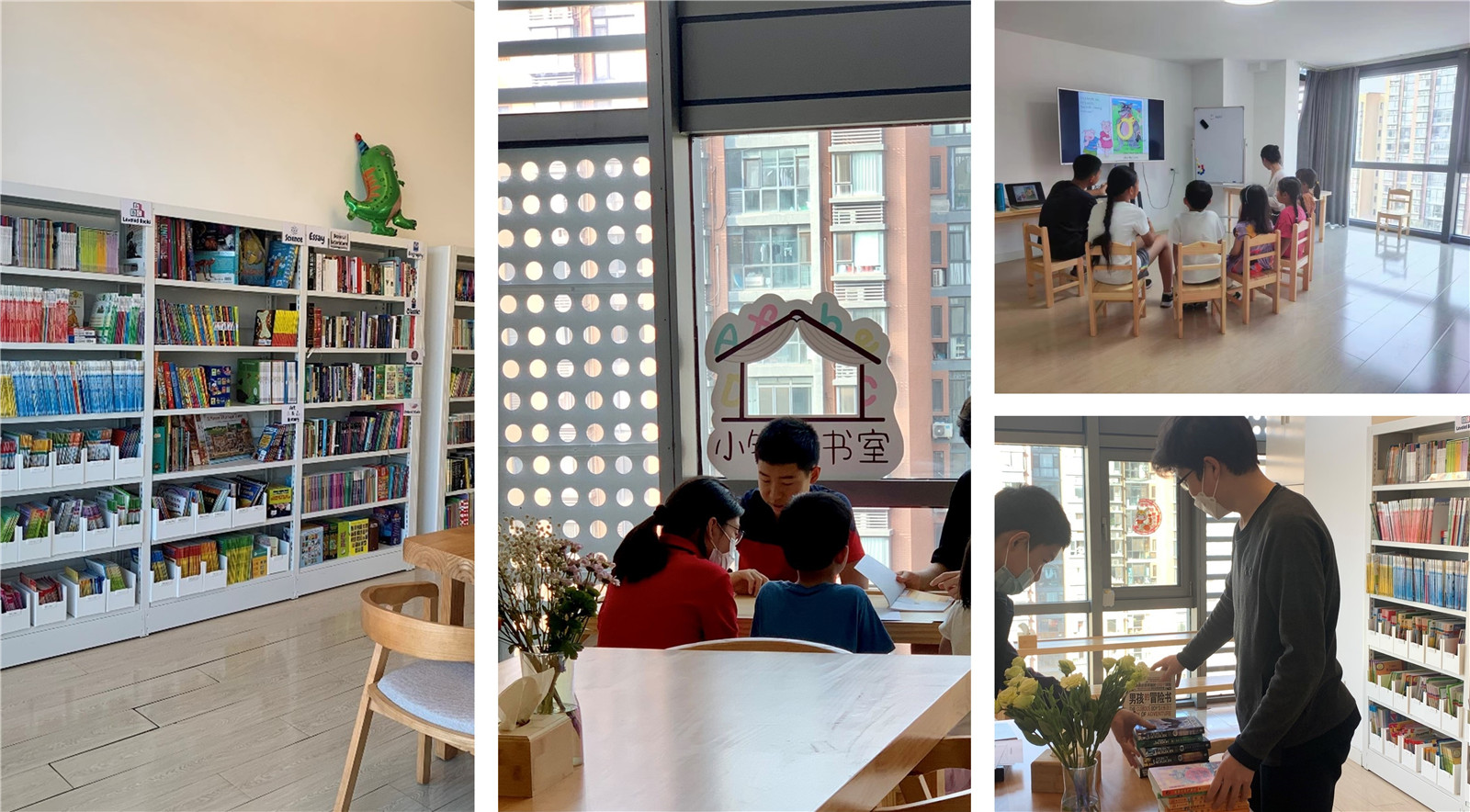 Xiao Zhen, which means "little town" in Chinese, is conveniently located at Xiang Yun Xiao Zhen (or Shine Hills), a popular weekend destination for many families living in Shunyi. "There are lots of kids who come to Shine Hills for various activities and it would be convenient for them to add reading activity with us," shared another member.
The volunteer-run library offers lower-than-market membership fees for families looking for an English reading environment for their young children. It also offers guided in-library reading activities, book lending, and online reading services – all by their native-English speaking gege's and jiejie's (or big brothers and big sisters). All profits are either reinvested into the library's development or are donated to rural schools in less-developed areas.
The officially registered business has been growing steadily in all aspects – from more sign-ups and increased visibility to more volunteers joining the team and books being donated. The student volunteers, who are involved in every aspect of running the company, receive guidance and support from Dulwich teachers and the Library's manager.
And how do the volunteers, who have and still are dedicating their time for this venture, feel about it?
Year 9 Volunteer:
"I feel really happy when I am reading with the kids. As I look back to what I did every week, I always feel proud of doing something for the community."
Year 10 Volunteer:
"Collaborating with children is the purest form of pleasure, and so I've always viewed Xiaozhen as a great community where a sense of purpose decorates our hearts as we all contribute positively to society."
Year 11 Volunteer:
"It's just pure joy to read with the kids and as I leave the library on Sunday evenings, I always get the happy feeling that we've made a true impact on the community."
Another Year 11 Volunteer:
"At our age everyone welcomes us everywhere, so take on this opportunity and go further!"
Interested in signing up your child or visiting the library? The library welcomes all readers under the age of 18 to read during opening hours.
Book your free trial reading session by scanning the QR code:
Address and opening hours:
Tuesday to Friday: 3-8pm
Saturday and Sunday: 10am-6pm
Address:711, Unit 2, Building 13, South District, Shine Hills, Shunyi District, Beijing