Congratulations to DCB's 2019 IGCSE cohort for achieving historic results! Our students and staff worked very hard, and it showed! Ninety-two Year 11 students took 880 IGCSE courses, with 97.7% of all grades averaging A* – C (or 9 – 5) and 78.6% of all grades averaging A* – A (or 9 – 7). There were 26 students with all A* – A grades.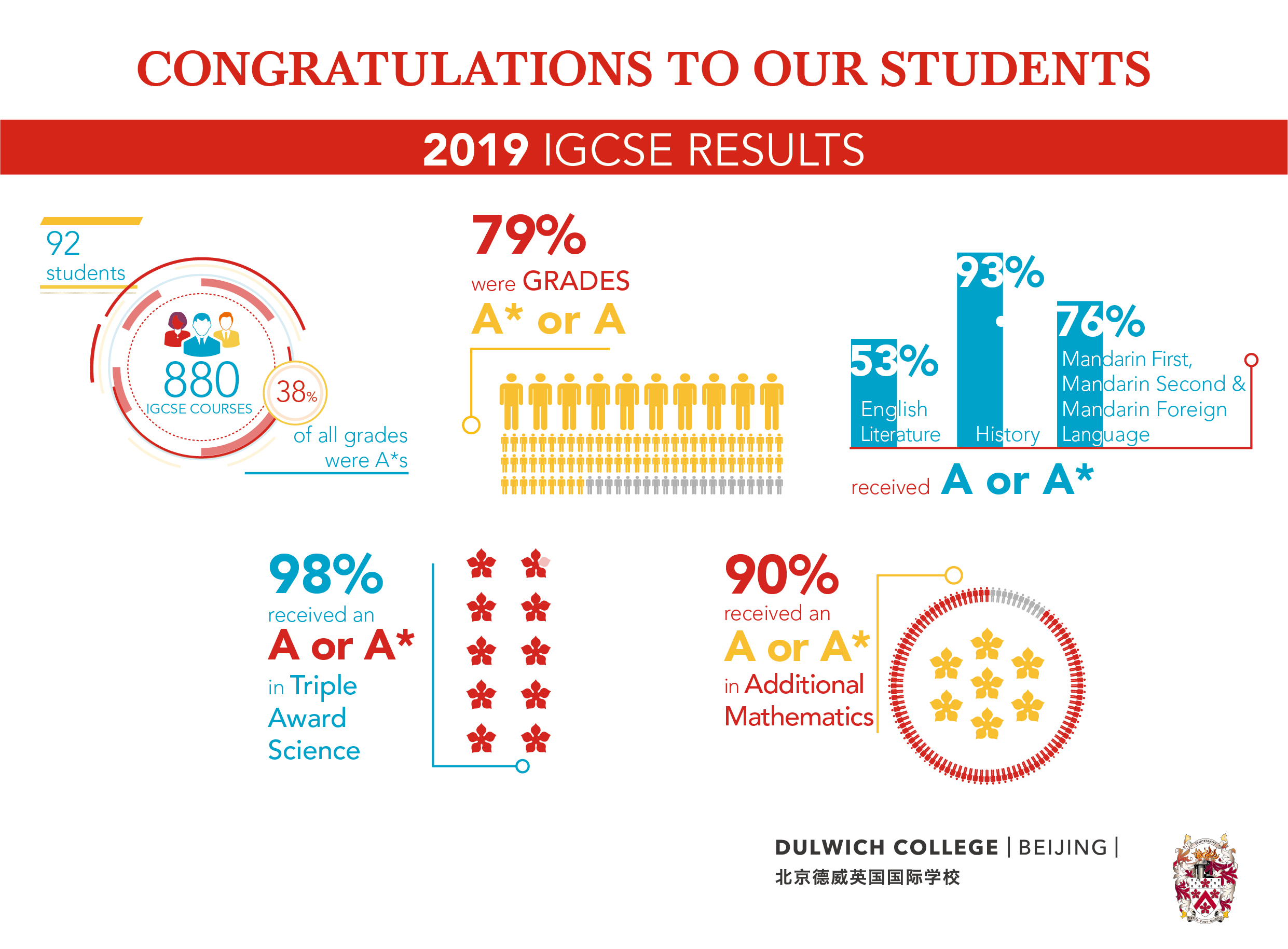 Here is a summary of the exceptional results:
92 Year 11 students completed 880 IGCSE courses with 79% of all grades an A or A*.
An amazing 38% of all grades were A*s or better.
71 students completed Triple Award Science and 98% of grades were A or A*. In Physics 48 students were awarded level 9, 14 level 8, and 8 level 7; in Biology 38 level 9, 19 level 8, and 13 level 7; and in Chemistry 27 level 9, 29 level 8, and 12 level 7.
30 students completed Additional Mathematics; 90% obtained an A or better with 17 A*s out of 30.
In English Literature, 53% of students obtained an A or A*.
In Mandarin First, Mandarin Second and Mandarin Foreign Language, 76% of students obtained an A or A*.
In History 93% of students obtained an A or A*.
1 student got 11A*s; 2 students got 10A*s and 1A out of 11 subjects.
Well done to these students, who have conquered a very rigorous curriculum, and at the same time, balanced their academics with passionate engagement in sports, performing arts, visual arts, community service, and more!
Related link:
What Is IGCSE and Could It Be the Right Fit for My Child?