DCB STEM Students 2nd Overall in South East Asia F1 in Schools
DCB STEM Students 2nd Overall in South East Asia F1 in Schools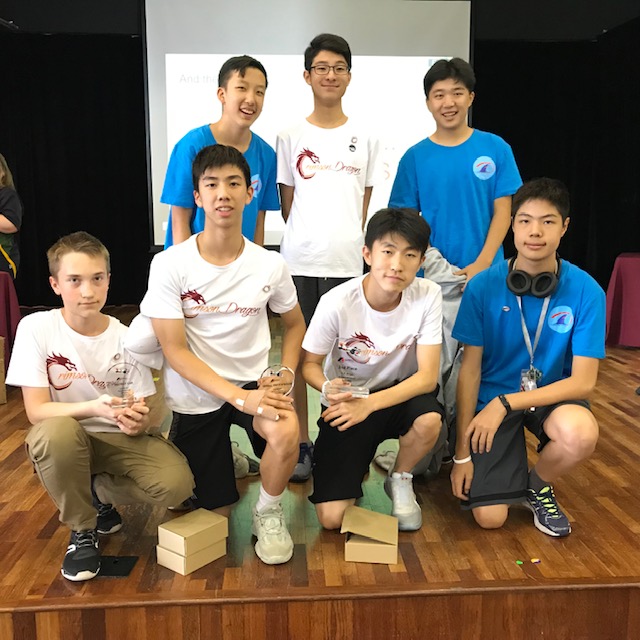 In mid of June, Seven Dulwich College Beijing Year 10 STEM students were in Kuala Lumpur, Malaysia, competing in the South East Asian International School Regionals for "Formula 1 in Schools", a global interdisciplinary competition. DCB had two teams representing the school: Crimson Dragons and Mako Sharks. Both teams performed incredibly well and were extremely competitive throughout the weekend. This competition marked the culmination of months of preparation from students who were tasked with designing, manufacturing, branding, marketing, presenting and then racing their own miniature F1 car for the F1 team they have developed. Crimson Dragons did a fantastic job incorporating their mascot animal into the car profile itself. Their car was beautifully finished, with all judges commenting on the excellent and advanced skill that their car had been produced with. The Dragon's car also took the award for fastest track time of the day, covering the 25m drag style track in 1.05 seconds, leaving all other 17 teams in their dust by at least 0.08 of a second. Their attention to detail and well-planned and pitched proposal also won them an award for best presentation. Along with strong performance in all categories, they took second overall, narrowly missing qualification for the global finals in 2020.
Mako Sharks also had a great weekend, with a solid performance in the morning qualifying session, meaning a high seeding saw them sail to the grand finale of the knock-out racing competition. Their car performed consistently well along with the cool, calm and collected Alex L at the helm as their pilot. The grand finale match unfortunately didn't go to plan, with the team narrowly missing out on the title after losing in four races to one of the home teams from Australian International School Malaysia.
Overall, it was a fantastic experience for DCB, SE21 and the engineering programme. We are already looking forward to next year!