Author: Joseph Stewart – Head of Key Stage 3 & Teacher of Art
This year, the theme of the IB Art exhibition was Hybrid, in reference to the alternating online and offline periods in which our Year 13 have completed the course in.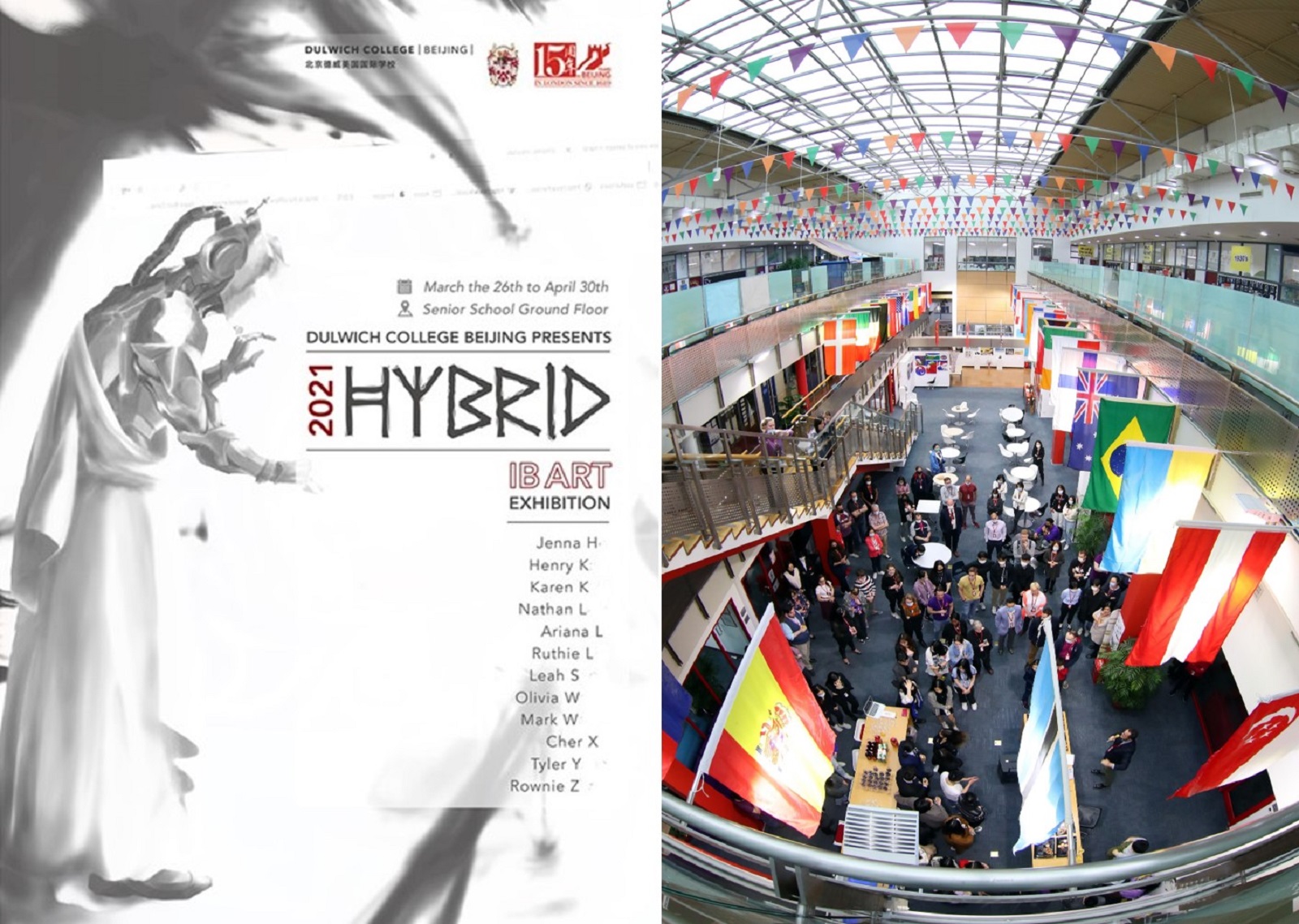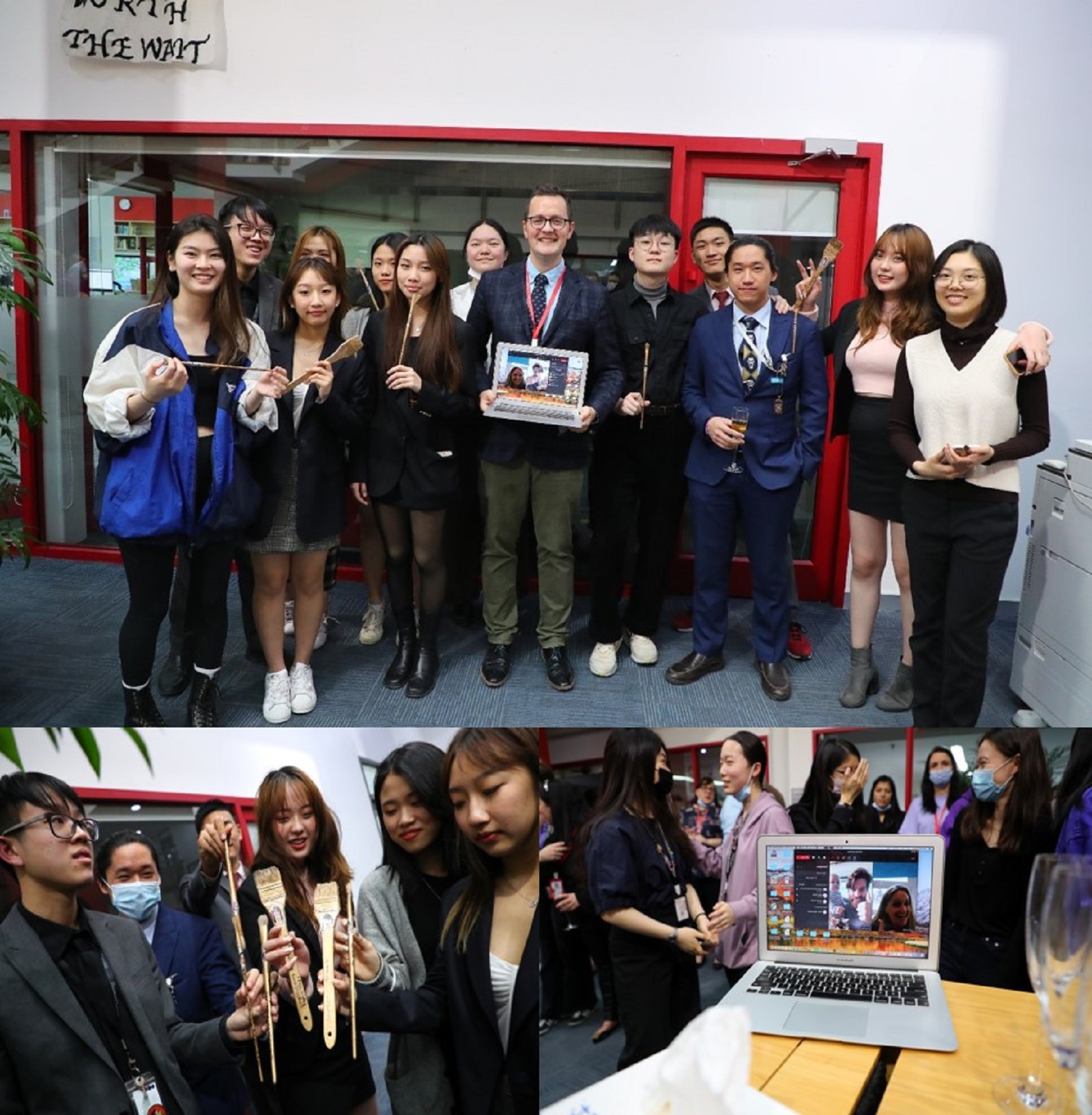 Subtle connections to the challenges of the last fourteen months were visible through this exhibition, making it particularly meaningful. Whether questioning our dependency on technology, exploring feelings of isolation, or examining humanity's relation to the natural world, the exceptional pandemic context had added resonance and impact to the exhibited artworks.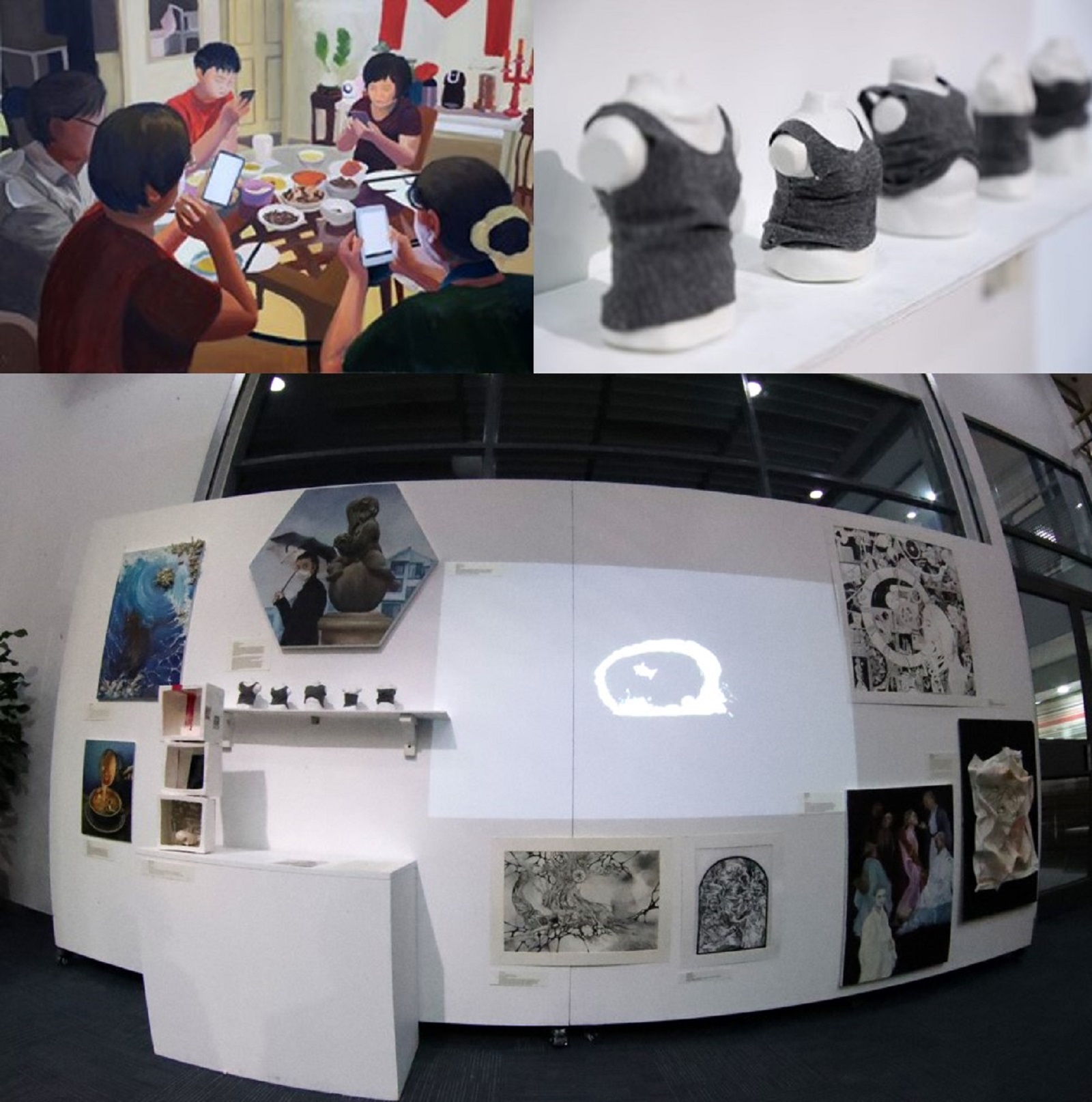 These students have always understood the collaborative potential of the arts and the ability to use visual art as a vehicle to initiate changes. They have demonstrated so by designing their own versions of the SDG logos, making bespoke wall graphics for a children's hospital, and more recently, selling their own art products to fundraise for Wuhan at the start of the global pandemic. They have understood that beyond its decorative appearance, Art gives them the power to explore complex issues in depth.

Now let's walk through a sample of artworks created by our talented 2021 IB Art students!