Animals, Adrenaline, Adventure in Africa for 19 DCB Students
Nineteen adventurous DCB students set off on 23rd June for a 19-day, 3,500 km road trip from Johannesburg to Harare, travelling mostly through Botswana and Zimbabwe on a huge blue "overlander" truck. The trip was an experience of a lifetime for the students, and with our fantastic team from EduAfrica, there were so many highlights that it is hard to put them into one write up!

Having flown into Johannesburg and driven for 12 hours from South Africa to Southern Botswana, the team went trekking for rhinos in Serowe, where we were lucky enough to see four adult and one baby white rhino amongst a host of other animals. From here we headed north to Maun and set out on our three-day mokoro (dugout canoe) safari in the Okavango Delta, led by a team of 16 local villagers (or polers) who quickly became invaluable resources for tracking animal movements.

Whilst camping in the wilderness in the Delta, we saw plenty of wildlife, some, including a herd of elephants, came within 15 metres of our tents! The wild camping here proved to be the highlight of the entire trip for many of the students, with our crew demonstrating they can cook up superb meals in the middle of nowhere! We then headed to Chobe National Park in the top corner of Botswana, via a visit to the Makgadikgadi Salt Pans, for a river safari and an early morning Land Rover safari, before crossing our second land border of the trip at Kazungula into Zimbabwe.

Basing ourselves at Victoria Falls, we visited the falls national park and walked with lions, before students (and teachers!) tested their adrenaline levels to the max with a variety of white-water rafting, bungee jumping, gorge swinging, ziplining and helicopter flights!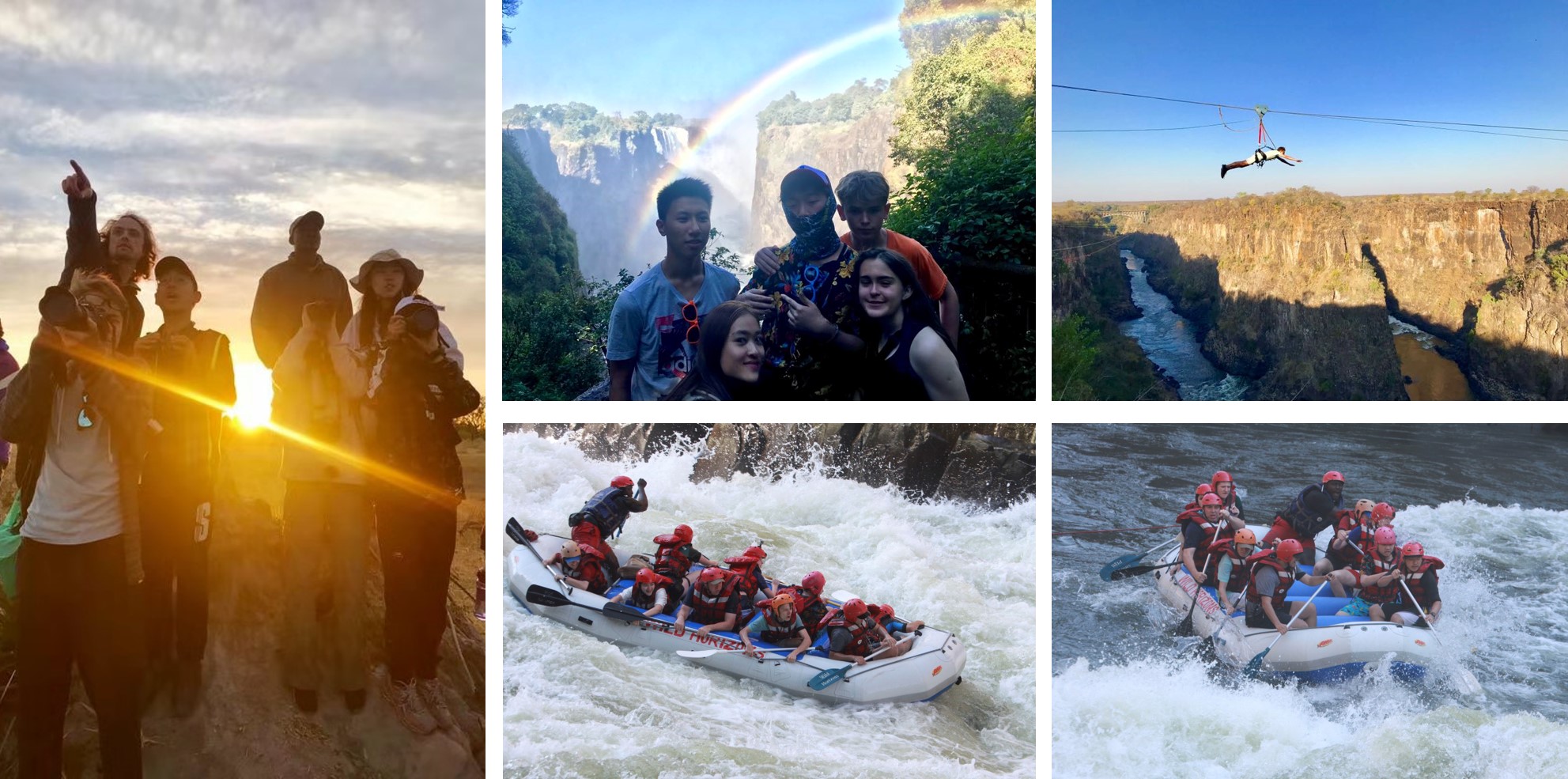 After Vic Falls, it was time to head to the most important stop on our adventure – Antelope Park in central Zimbabwe, where we based ourselves and worked at Bunina Primary School. It was great to see the finished classroom block that we have been funding since the last trip in 2017, teach some maths, science and English, and deliver a ton of resources we have brought from China, including their basketball team's first ever basketball hoop, football goals, lots of PE kits (thanks to our sports department and all the students who donated!) and a variety of textbooks for all levels in Early Years and Primary.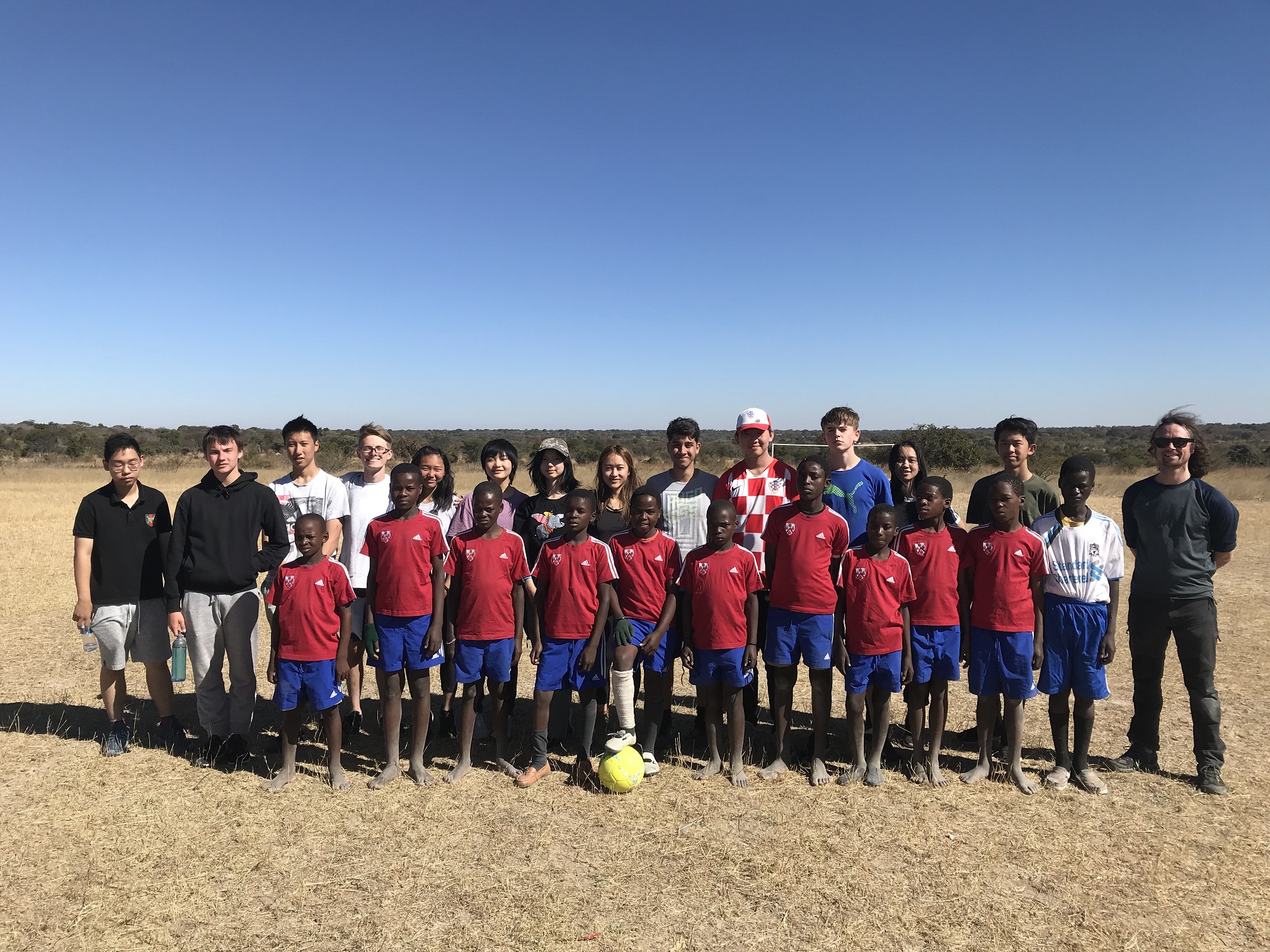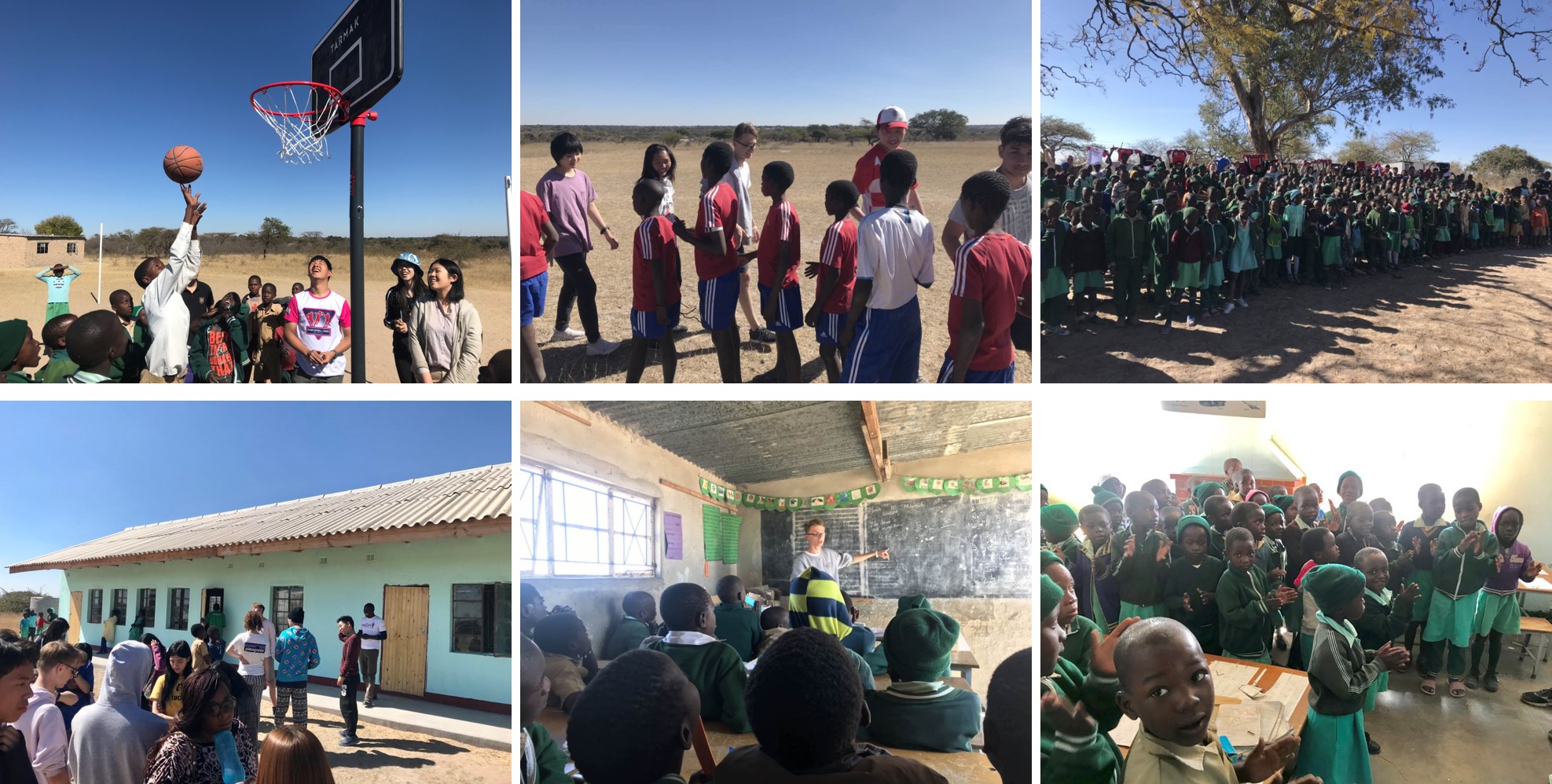 Well done to the students, who interacted with everyone brilliantly, stepped WAY out of their comfort zones on many levels (parents: they proved that they can cook, wash up AND do laundry!) and were a pleasure to travel with.