Annie Jr. takes the stage in Junior School
Annie Jr. takes the stage in Junior School
Since the beginning of the year, a dedicated cast and crew have worked on the musical Annie Jr.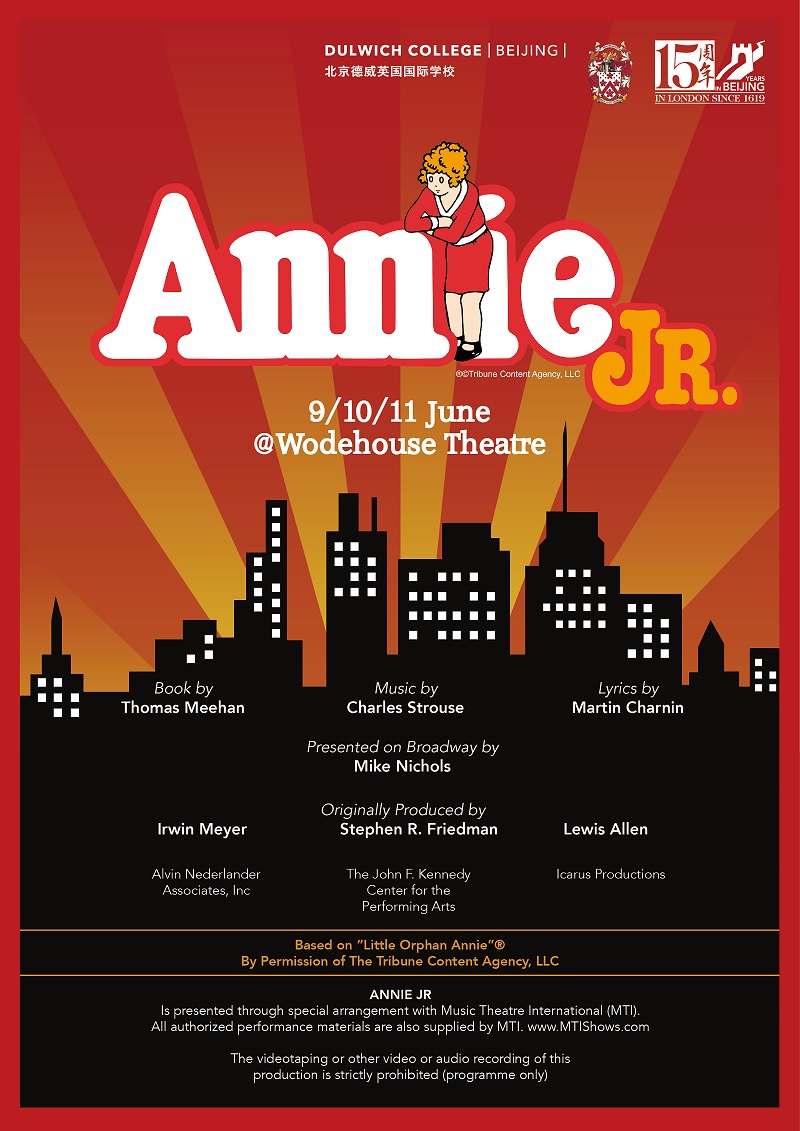 Last week was a particularly exciting week for our Junior School students as they embarked on performing the musical Annie Jr. to their families, peers and teachers. The cast has worked extremely hard, and we are confident that the audience was in for a treat of spectacular performances from our budding young actors. Annie Jr. is an adapted version of the Broadway musical Annie, tailored for young performers. The audience was thoroughly entertained with an array of catchy songs and dance routines throughout.

Three performances were given last week, which included two matinees for students, and one evening performance. We were absolutely thrilled to be able to invite family members of the cast to campus on Friday 11 June for an evening performance, to experience this amazing show with us. We are sure they all agreed that we have very talented students at DCB.
The cast and crew have worked extremely hard throughout the rehearsal process and have shown great enthusiasm and determination to ensure Annie Jr. was a huge success!
It may be "a hard knock life" for our orphans at times, but the cast truly reminded everyone that "you're never fully dressed without a smile".
Enjoy the photo gallery!