Best Engineering Prize for the Car Designed by DCB Students
Best Engineering Prize for the Car Designed by DCB Students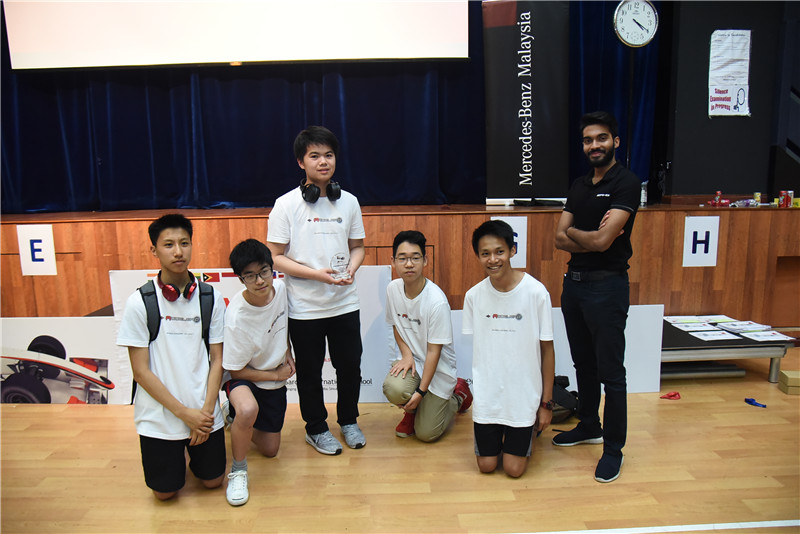 DCB Year 10 STEM students have been in KL, Malaysia last weekend competing in the SE Asian International School Finals for F1 in Schools.
This was the first time ever DCB has entered into this type of engineering competition and we were the only school from China participating in this competition. Ten students, split into two teams, Chiron and Accelero, traveled to Garden International School to compete against 22 other teams to attempt to secure a place in the 2019 F1 in Schools World Finals.
Students were judged on several different elements throughout the day, including a 10 minute presentation, pitboard display, portfolio display and design, car design scrutiny, time trail race and knock out race competition. Both DCB teams performed strongly across each of the categories. Team Chiron impressed judges with their pink and blue branded phone cases and matching uniforms whilst Accelero confidently discussed their car design development based on data taken from their Drag Coefficiency model generated by the Flow Design. In the time trials, Team Accelero clocked a very respectable 1.39 second average with Chiron a fraction slower at 1.42 seconds.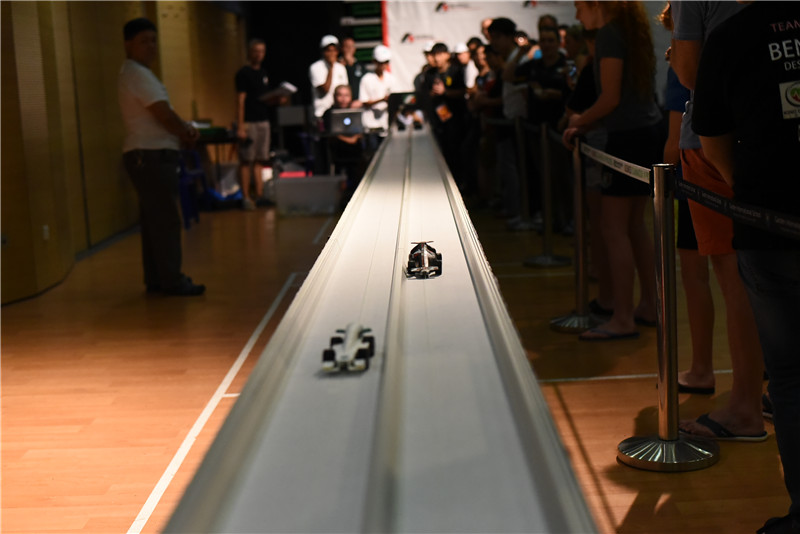 We congratulate students and teachers on these impressive results. Special congratulations goes out to the Team Accelero for securing the Best Engineering Prize for their car. The competition has been an excellent experience for our students and we are excited to continue to develop this programme at DCB next year. Everyone will be able to see both cars as well as their pitboard and portfolio displays during our annual Design and Technology Exhibition, starting in the Main Atrium next week.