The Coronation Big Lunch Gets More Festive with DCB Rock Band
The Coronation Big Lunch Gets More Festive with DCB Rock Band
Last Saturday 6 May saw the Coronation of His Majesty King Charles III, and the following day millions across the globe celebrated this momentous event with The Big Lunch – a post-coronation tradition that brings neighbours and communities together to share friendship, food, and fun.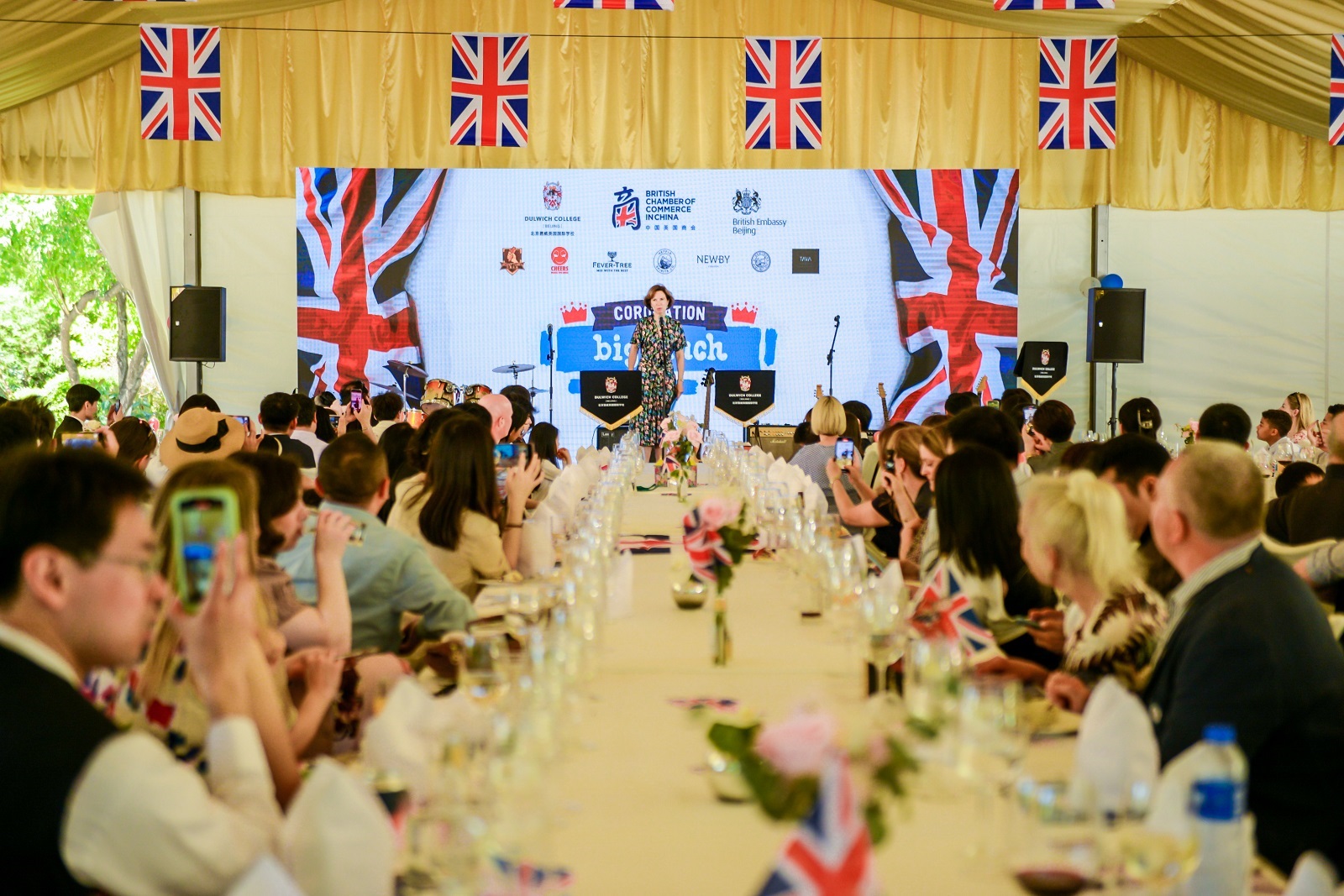 Dulwich College Beijing joined the British Chamber of Commerce in China and the British Embassy to bring the festive royal spirit to Beijing, with our Senior School Band The Dinosaurs treating guests to a delightful rendition of music of some British favourites past and present, ranging from the fun and energetic songs like Dua Lipa's Break my Heart and Sweet Female Attitude's Flowers to dreamy and romantic ballads such as Ed Sheeran's Perfect and Frankie Valli's timeless classic, Can't Take My Eyes Off You.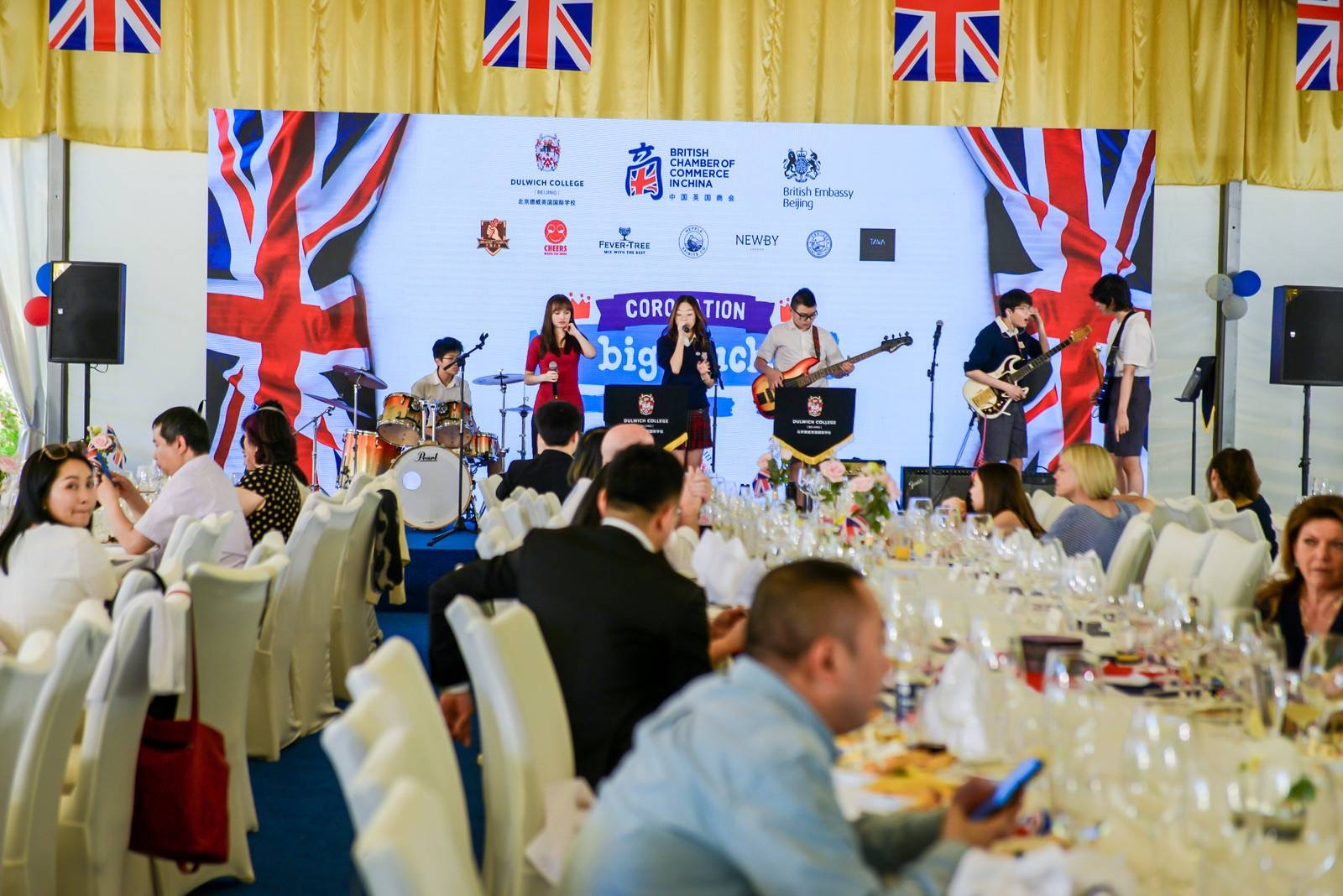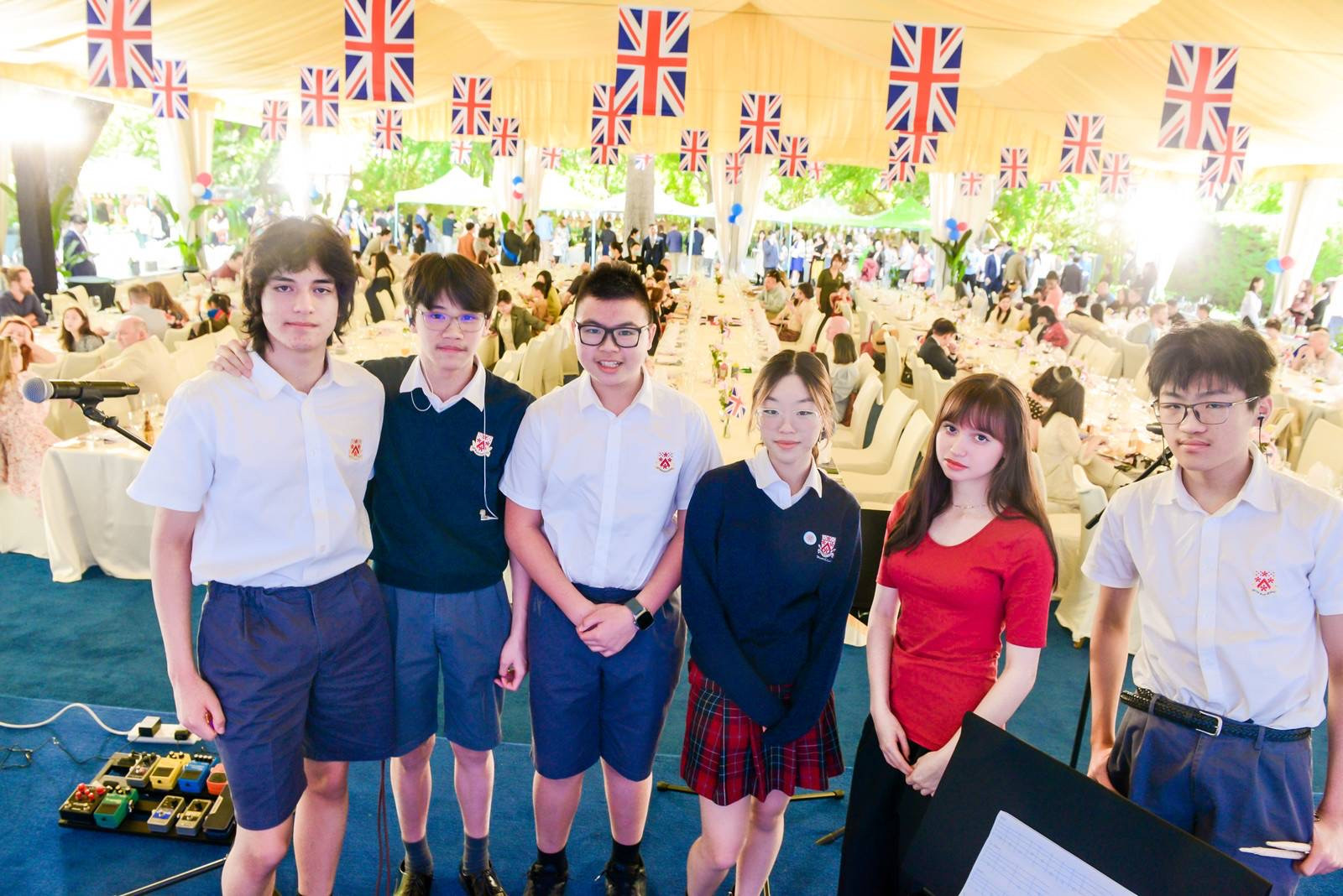 The event was held at the British Ambassador's Residence, where over 300 guests gathered to celebrate this once-in-a-generation event and indulged in much-missed British fare, enjoyed the music from our students and brought a slice of British life into Beijing.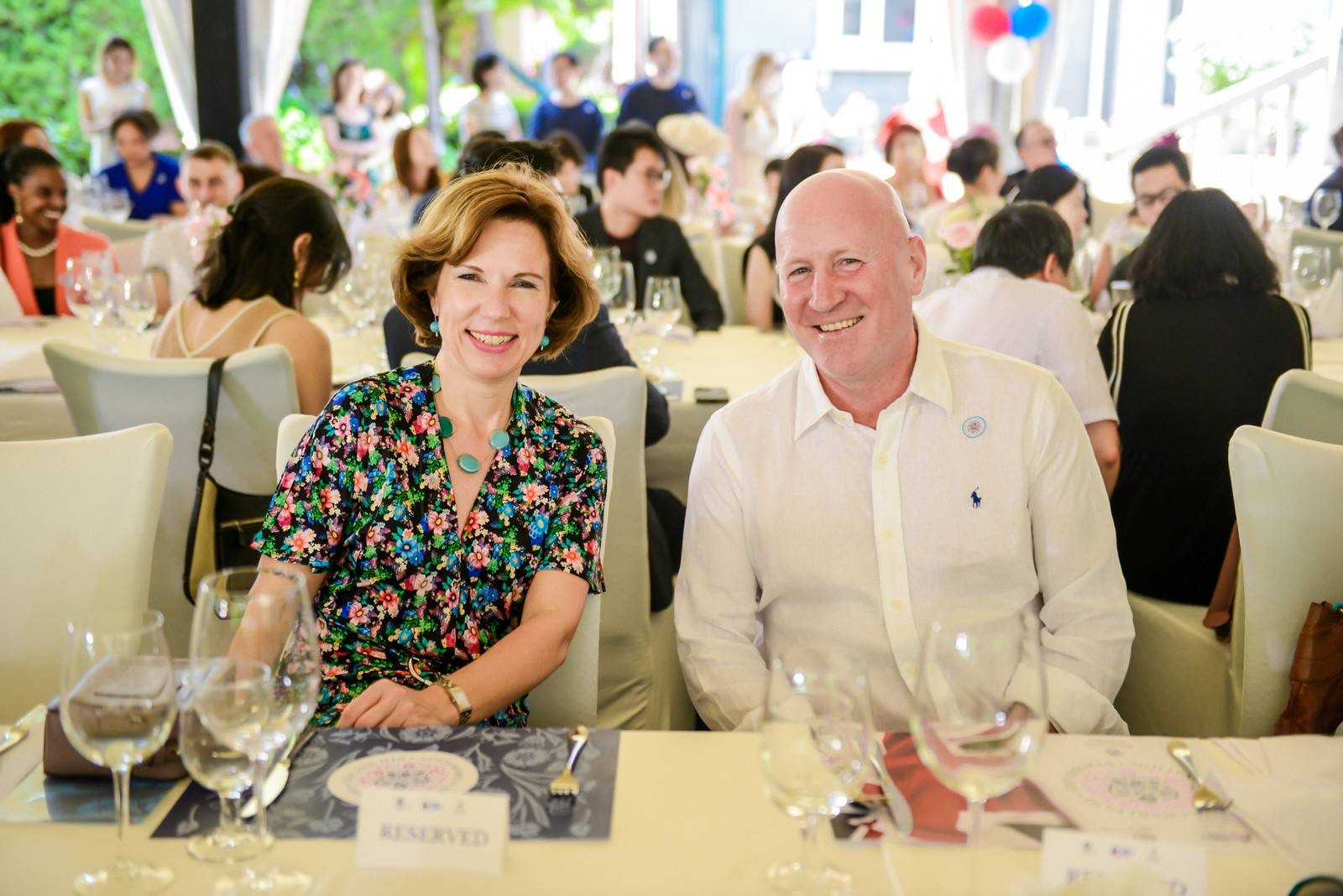 Caroline Wilson, the British Ambassador to China, with Anthony Coles, DCB's Head of College
The Coronation Big Lunch was a wonderful celebration of British culture and community spirit, bringing together people from different backgrounds and nationalities to share in the joy of this historic moment. We look forward to more opportunities like this that connect our students and our community to different cultures and traditions from around the world.