DCB Mindful Mornings: How and Why We Do It
Dulwich College Beijing takes pride in our students' ability to initiate projects close to their hearts. The Dulwich Dudes Podcast is one such initiative, where our Junior School students volunteer to interview personalities around the College to talk about topics that matter to the students.
Now in its second season, our hosts Annie and Della have taken up the mantel from their predecessors, now in Senior School, and plan on combining the Dulwich Tube Video Channel with their podcast. Expect to see the occasional video soon!
The original Junior School Dulwich Dudes Podcast (DDP) Team have moved up! Read about its beginnings here.
Our lively hosts open the series by interviewing three different teachers from DUCKS, Junior School and Senior School about how Dulwich values are taught, why it's important and how Mindful Mornings are helping our students learn to cope with these uncertain times and have a great day of learning. For Junior School, the duo has invited Mr Sean Simkins, DCB's Assistant Head of Junior School (Student Support Services) to share more about this.
*This interview has been edited and condensed for clarity and brevity.
DDP: The pandemic has affected all of us, and especially kids. COVID has made many children scared, angry and disappointed.
However, Mindful Mornings helped us enormously to adapt to these uncertain times by giving us an opportunity to learn about our emotions, how to relax and how to embrace changes so we can have a great day of learning.
To learn more, we are happy to interview Mr Simkins, our Assistant Head of Junior School (Student Support Services).
Hello Mr Simkins, and welcome to the Dulwich Dudes Podcast! We have three questions for you today.
First question: Why do we need to teach students how to demonstrate our Dulwich values?
Mr Simkins: Teaching our Dulwich values is so important to life here at DCB. Here, we are learning how to be citizens in the world and how to communicate with others, making it a fantastic opportunity for us to come together and practice this.
And because of COVID-19, it's really important to reconnect. As a community, we've really come together to support each other. Mindful morning sessions are an opportunity for us to share what we are doing in our lives as well as what we are doing in school to promote positive behaviour.
DDP: That's true…
Second question: What kind of activities take place during Mindful Mornings?
Mr Simkins: Mindful Mornings is an opportunity for us to do a range of activities such as Mindful Breathing, Yoga and some physical activities as well. Sometimes we come to school and need something to wake us up.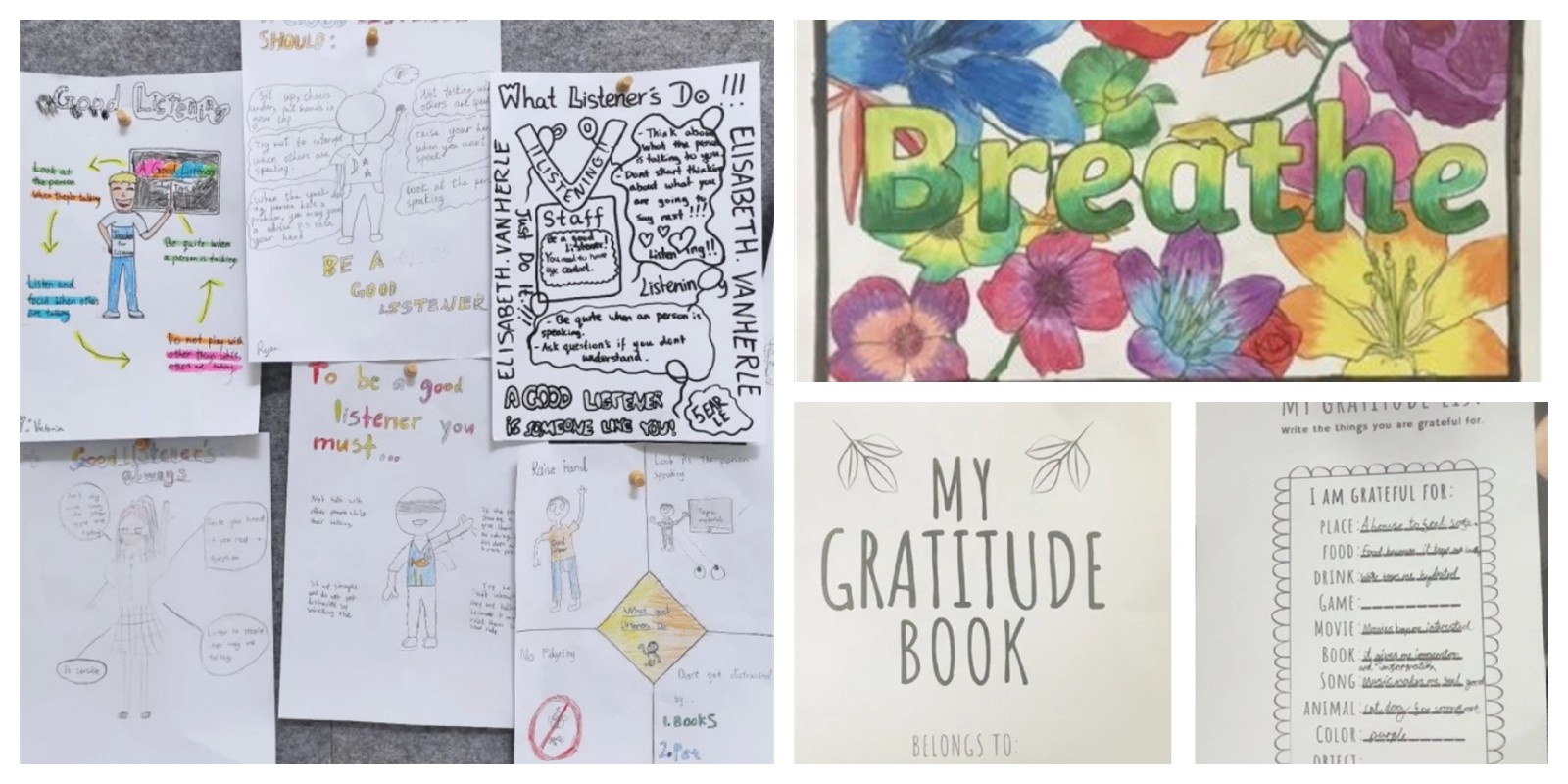 We have reflective activities where we write journals, think about how we can really do the best that we can that day and how to work as a team.
We engage students in many ways. Some have requested to sing and dance, which are really nice ideas and another way that teachers can also get involved with their students. I've seen some fantastic dancing from members of staff in Mindful Mornings and I myself have had a really fun time in Year 6 dancing and playing musical statues.
There are also lots of other activities that students come up with and that really is the purpose: to give students the ability to make decisions over what they would like to do in Mindful Mornings.
DDP: How can our community get involved to embed their lessons learned during Mindful Mornings?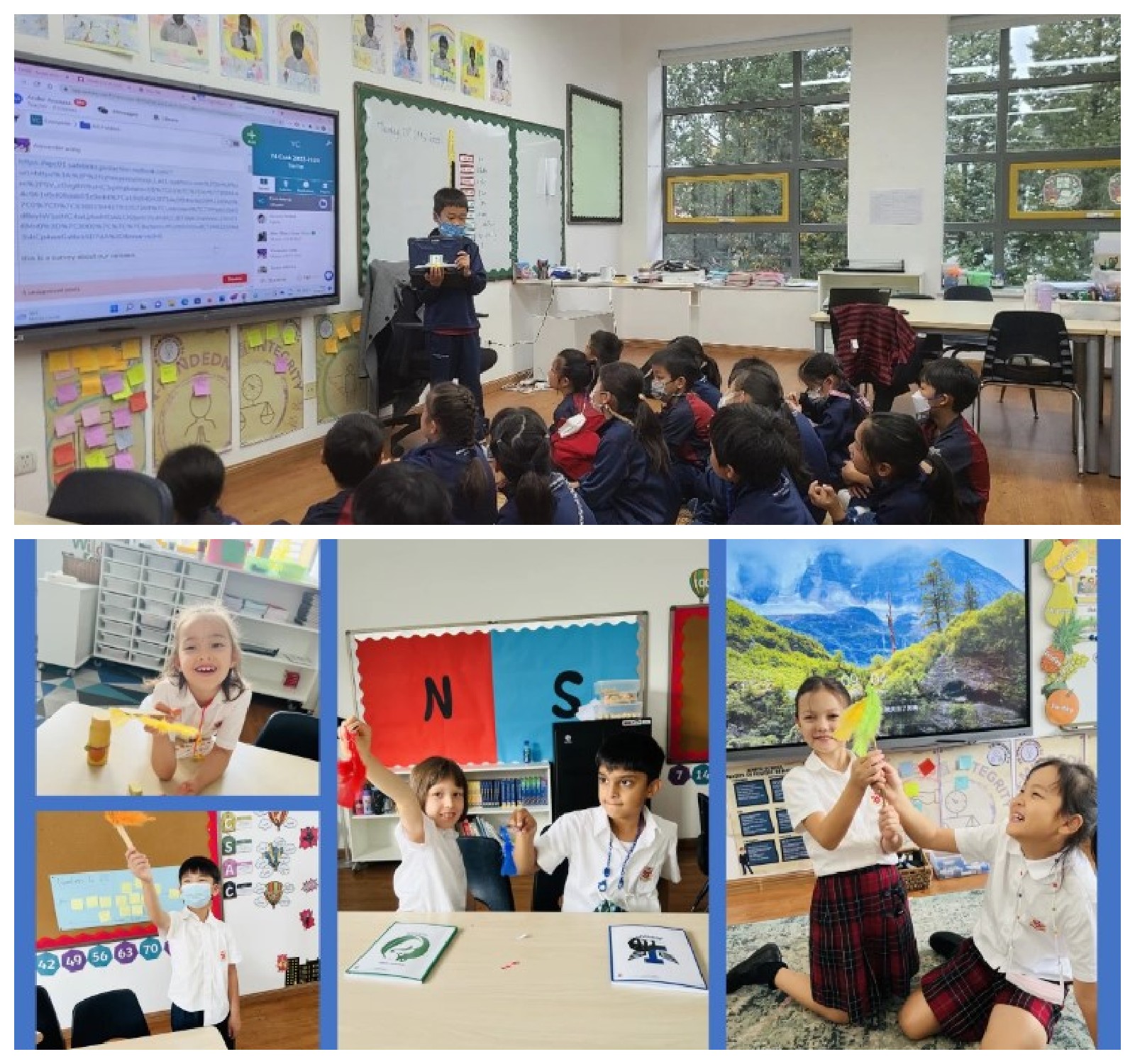 Mr Simkins: Being part of a community is really vital to the success of Mindful Mornings and teaching positive behavior.
When the community is onboard and understand the reasoning behind why we do the activities that we do, our parents can practice these with their children at home, too. Building stronger relationships, working better with friends and others and being able to talk about our feelings is a really important aspect of being mindful.
Being mindful is not only about reflecting on what's going well, but also thinking of ways that we can improve our own skills and resiliency to go forward and think about how we're going to succeed. It's also about reflecting on how we can work together as a team to achieve the goals that we set out to achieve.
There are also opportunities in school through ECA and House events where our Dulwich values are demonstrated and we look and celebrate each and every child who shows these values. Parents can also get involved with sharing their own experiences of this with their children.
DDP: Thank you Mr Simkins for taking the time to join our Dulwich Dudes Podcast.
This interview was very interesting and filled with information. Mindful Mornings have really changed the way students feel towards learning and the pandemic. Students are filled with hope and interest to continue learning.
To our teachers, thank you for all you have done to make our school a better place!
Special thanks to the Dulwich Dudes Podcast team for this wonderful interview!