Dulwich College Beijing celebrates Pink Week 2022
Dulwich College Beijing celebrates Pink Week 2022
Dulwich College Beijing
AMC
Students and staff had a blast at this year's Pink Week!
Between 10 and 14 October 2022, DCB students enjoyed a range of activities, including a Pink Mural, Sponge the Teacher, Pink Raffle and Photoshoot. Better yet, the DCB community lived their values and made a positive difference. Organised by the student-led Interact Club, the events and activities not only were fun for students, they also raised awareness and funds for a good cause – breast cancer awareness.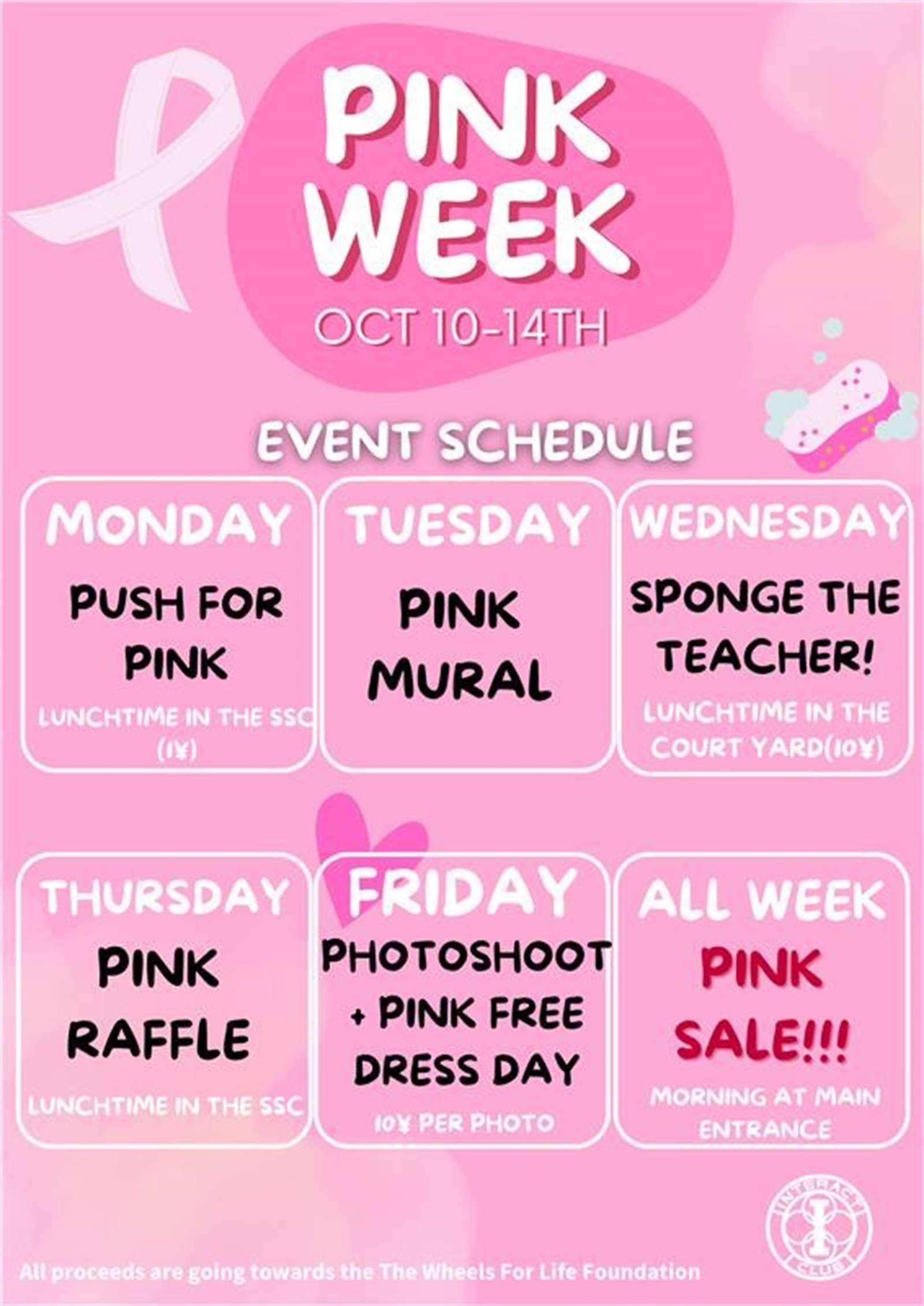 October is Breast Cancer Awareness Month. Pink Week is held by schools, organisations and communities globally to engage and educate students, as well as build awareness of breast cancer community organisations. At Dulwich College Beijing, Pink Week is an annual DCB tradition that aligns with the College's mission to live Worldwise and to support DCB community wellbeing.
DCB Interact and the DCB community raised funds for Wheels for Life, which is an organisation that provides breast cancer screening.
Enjoy these photos from Pink Week 2022!