DCB STEAM Initiative Winner of International School Award
DCB STEAM Initiative Winner of International School Award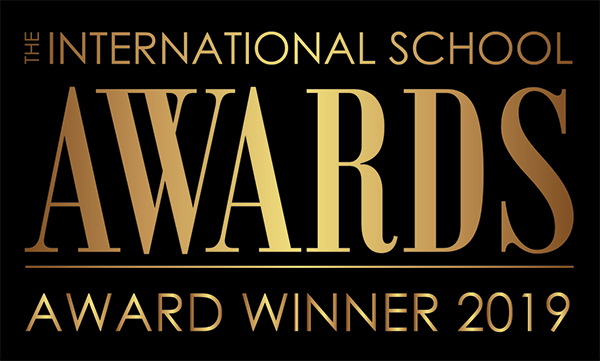 Dulwich College Beijing's SE21/STEAM initiative has won the 2019 International School Award for Creativity in Learning! DCB had been shortlisted in two categories (the other being Community Initiative), which is a commendable feat considering that over two hundred applications were submitted from around the world.
The prestigious awards were held earlier this week in London, where Headmaster Mr Simon Herbert was with Ms Natalie Stevens, representing STEAM, and Mr Joseph Stewart, representing Art in Community. Dr Joe Spence, Master of Dulwich College, our founding school in London, and Deputy Master (External) Dr Cameron Pyke were also present for the awards. As Mr Herbert said, "To win the Creativity in Learning Award is a thrill and reflects so well on our teachers. Well done to Team STEAM, including Ms Stevens, Mr Zhao, Mr Walton, Mr Karasik, Mr Tumba and Mr Douglas. We know that our whole community will be delighted by this recognition of DCB's continued success."
Congratulations to everyone involved!
To understand what DCB's STEAM initiative and the SE21 mindset are all about, please click here.