DCB Teams Win Top Prizes at Entrepreneurship Competition
DCB Teams Win Top Prizes at Entrepreneurship Competition

Last weekend, five Senior School teams found success at the Youth Entrepreneurship Competition as part of the Jingkids International School Expo in Beijing.
The students worked in teams of four or five to come up with an idea which they felt they would be able to market and sell. The aim was to "create a sustainable social enterprise project in order to better prepare themselves and their schoolmates for employability in an artificial intelligence (AI) dominated future."
The teams developed their ideas throughout the day by working through several tasks and activities facilitates by Venture Education and TechTrek.
The competition finished with the students pitching their final product/service idea to a panel of judges consisting of real entrepreneurs from a range of respected Beijing-based start-ups. Overall the students really enjoyed the experience. Each team successfully worked through the design cycle, and the ideas produced were excellent. The presentations were well planned and considered and very professionally and eloquently presented. Some of the teams even took it upon themselves to plan and coordinate their clothes to show cohesion amongst their team.
Dulwich College Beijing teams won 2nd and 3rd prizes totalling 4,000 RMB in the middle school division and 1st and 3rd prizes totalling 6,000 RMB in the high school division! With the money, the students can choose to continue to develop their own business and social enterprise ideas or invest as they see fit.
Well done to: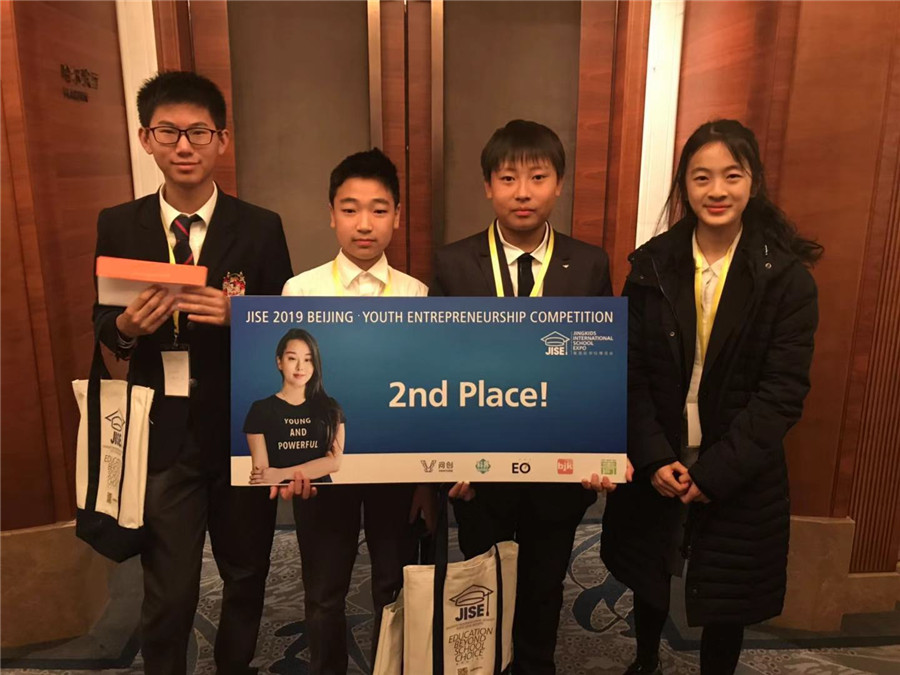 Aidan S, Ryan R, Richard W, Chloe H
2nd Prize Middle School Division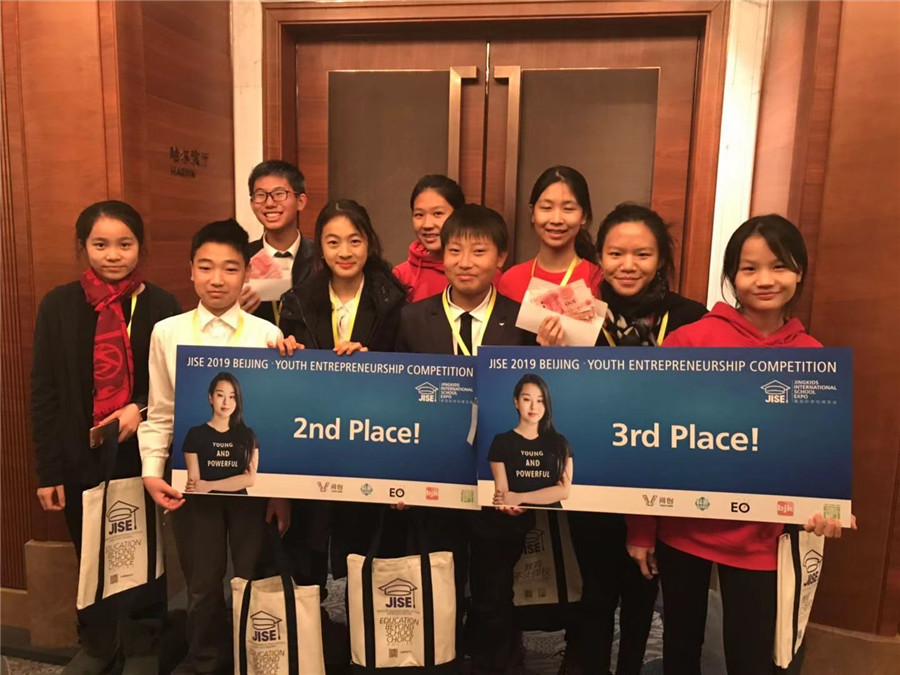 Aviva C, Alice F, Lily L, Diana T, Joyce C
3rd Prize Middle School Division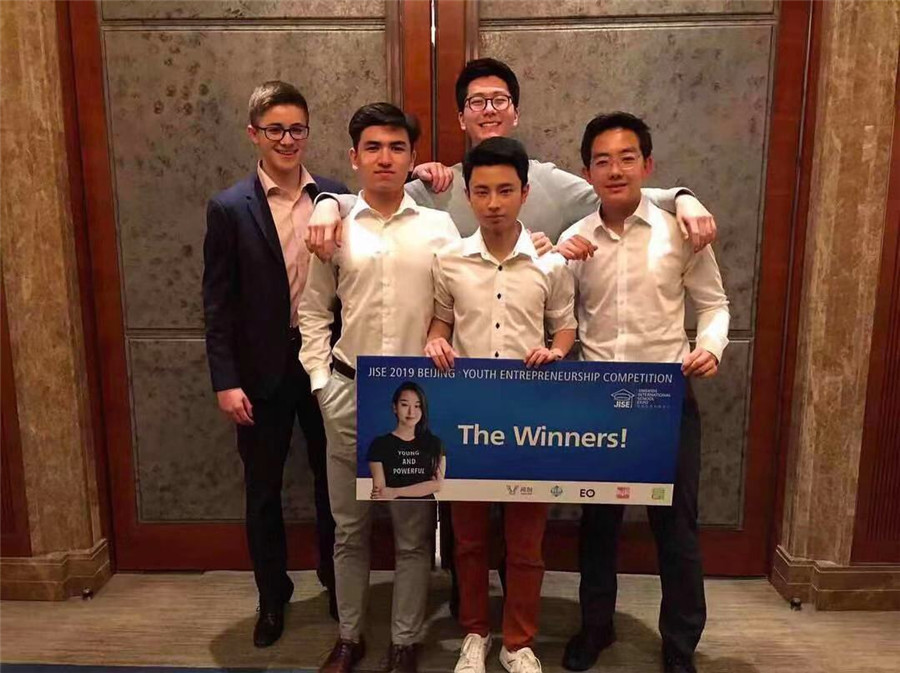 Fred H, Justin K, SongErn K, Leon B, Ryan Y
1st Prize High School Division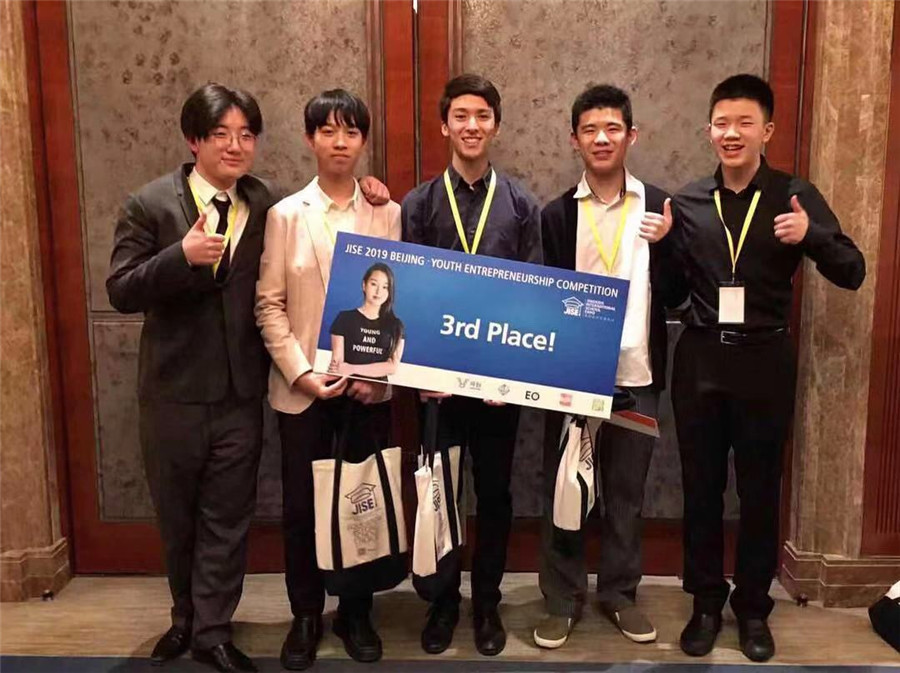 Tommy W, Andrew Z, Jason L, Steven Z, Mink L
3rd Prize High School Division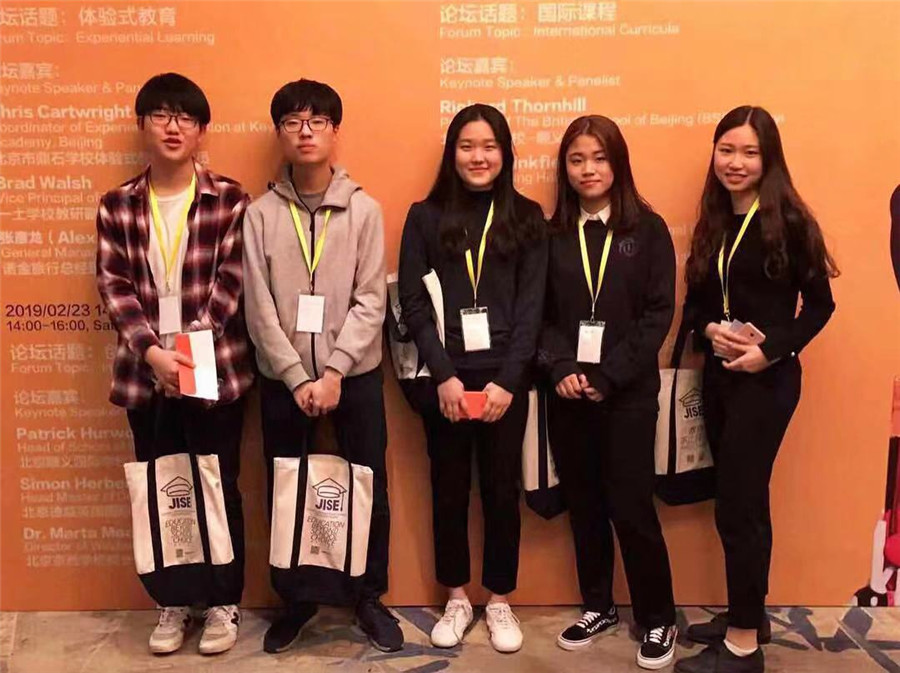 Christina L, Eric A, Yun Jae S, Karen K, Irene H
Successful Completion High School Division