A DCB Senior School Drama production: Romeo and Juliet

Last week, the Senior School production cast presented their performance of Romeo and Juliet to Year 6 to Year 10 students. Considering the Senior School production could not take three years due to the pandemic, it was a remarkable event!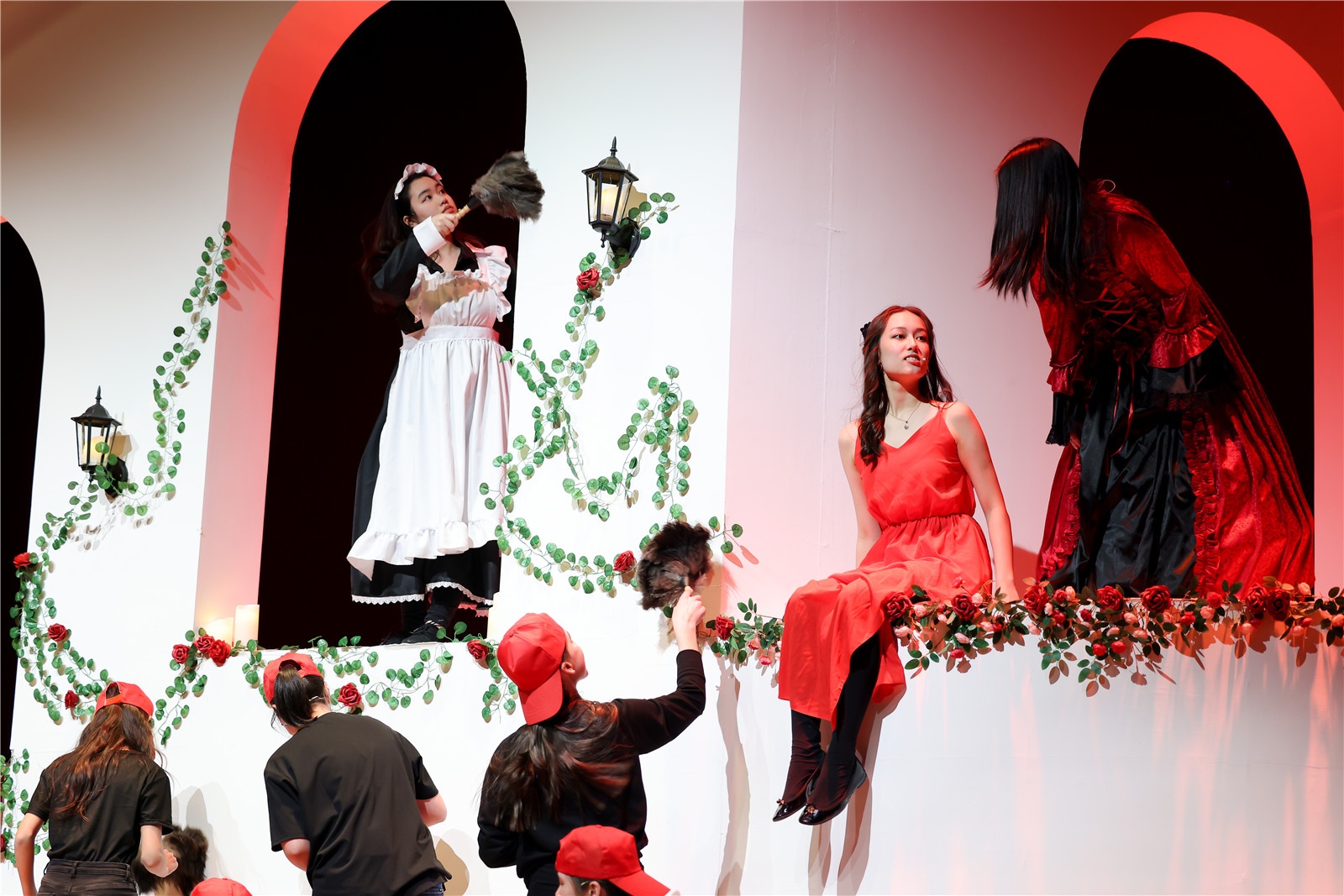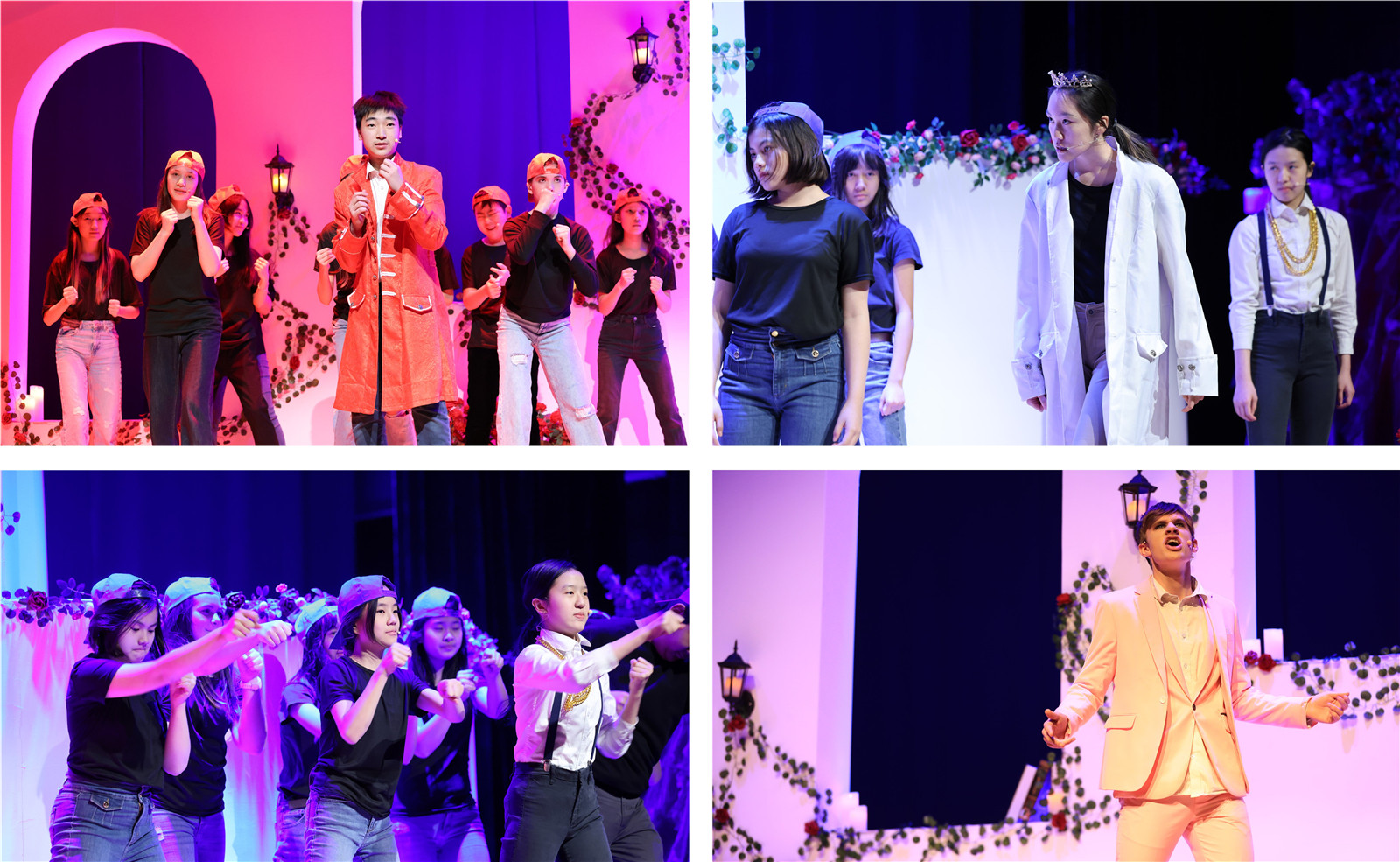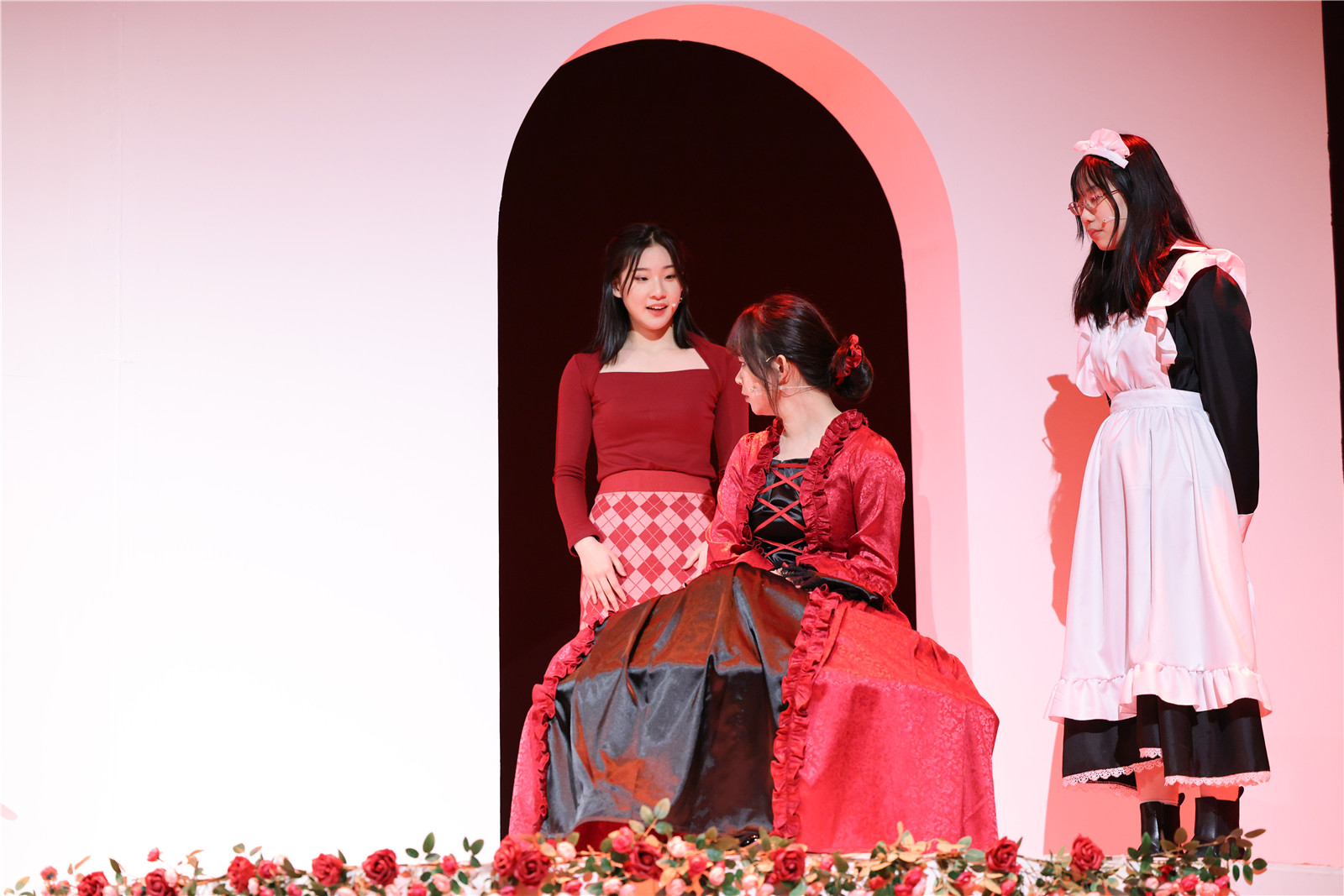 The cast has encountered many challenges with the online learning period resulting in a three-week interruption of the rehearsals. Upon returning to campus, the dedication of this cast has been incredible: cast members voluntarily have given up multiple lunch breaks to catch up, and all of that work paid off with a set of fantastic performances!
This project included a huge number of student leaders. The set and design aspects of the performance were completely student-led, and they were an invaluable contribution to a beautifully aesthetic performance. A special mention to Cathy M, Leon L and Henry B, whose contribution to the design aspects went entirely above and beyond.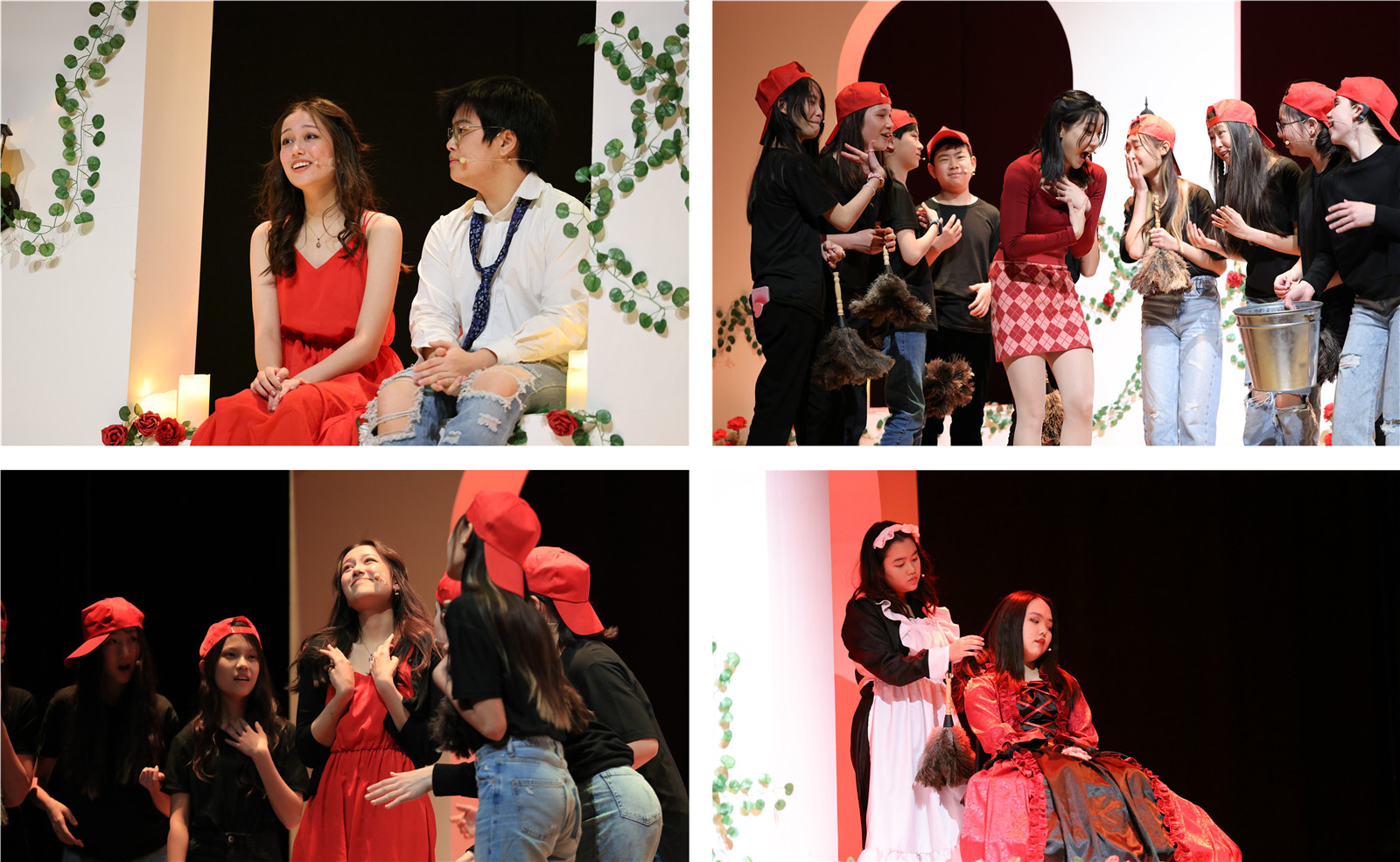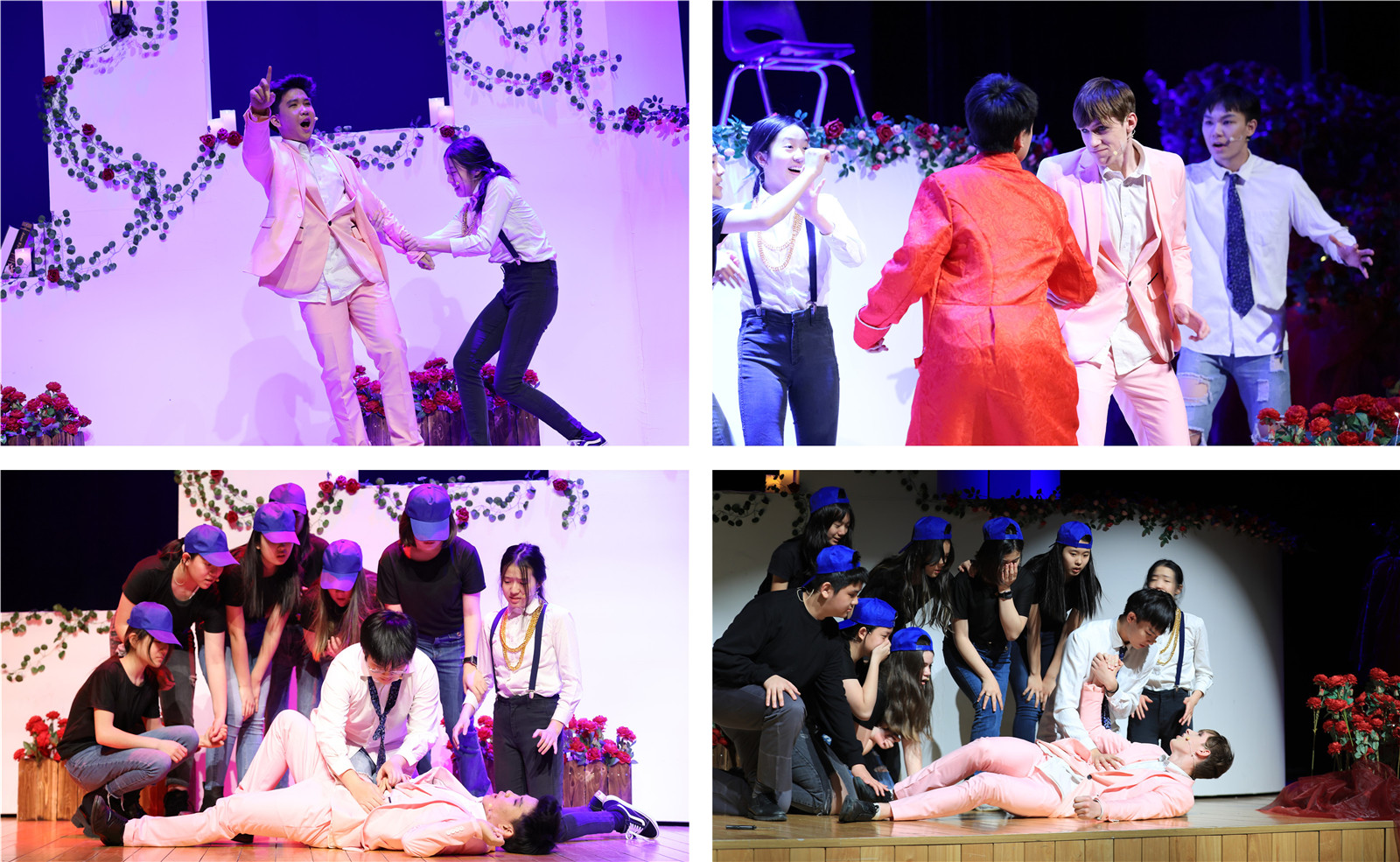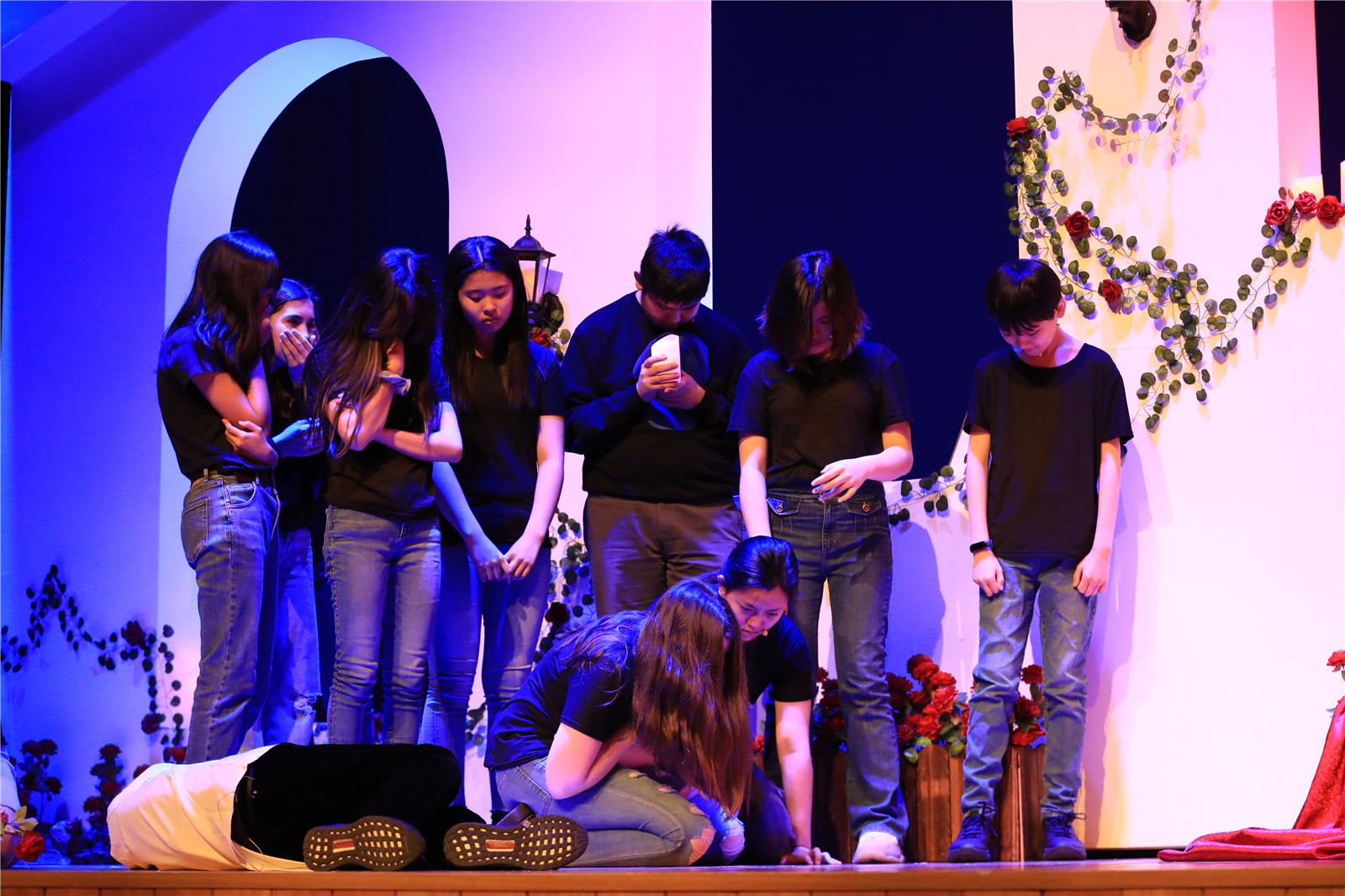 The performances took place over two days. The audience was treated to a vibrant and engaging adaptation of the famous play, which included forbidden love, violent bloodshed and a few light, comedic moments! The quality of acting and performance was of the highest standard, and the audience certainly were treated to a spectacular show!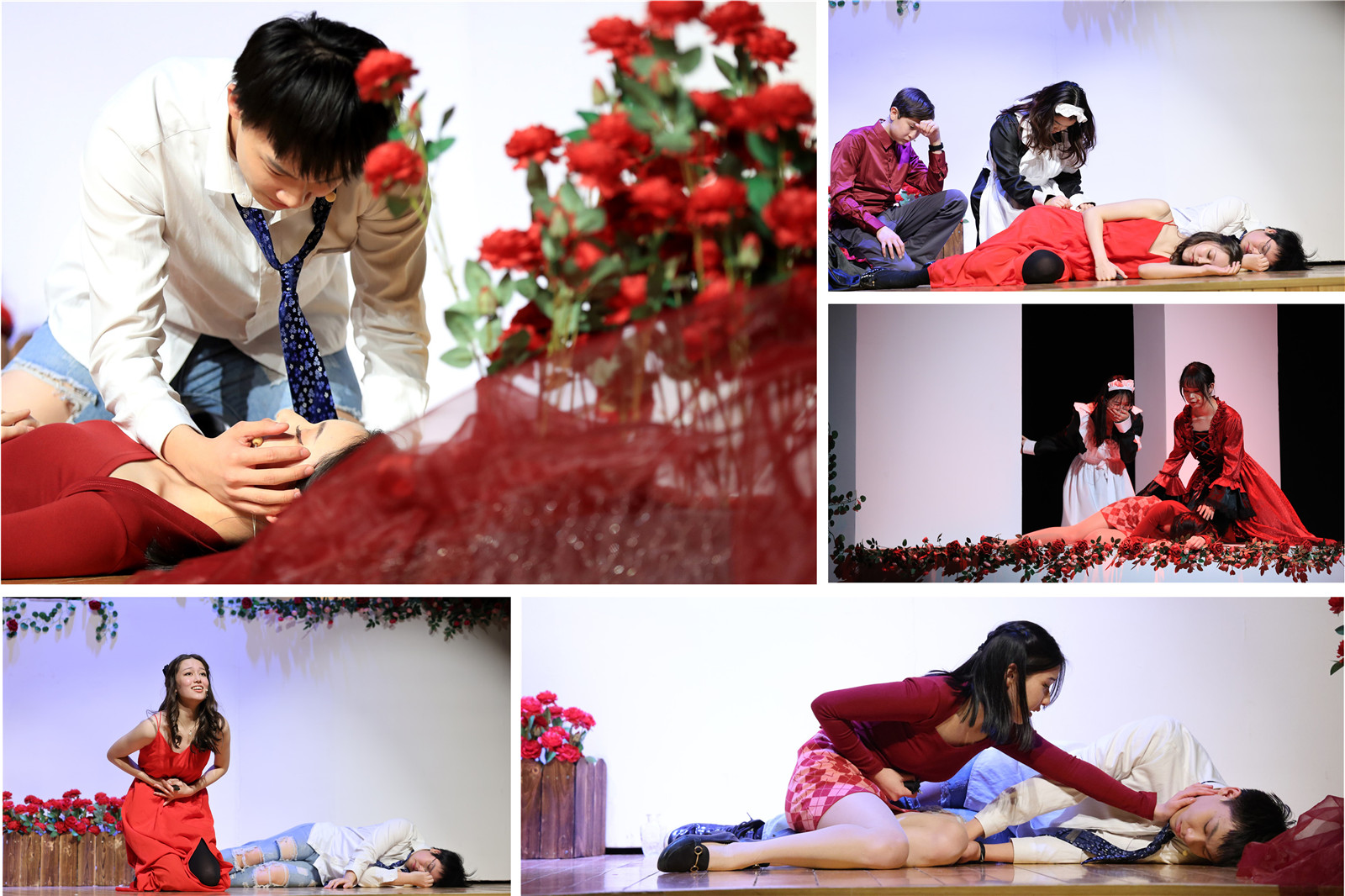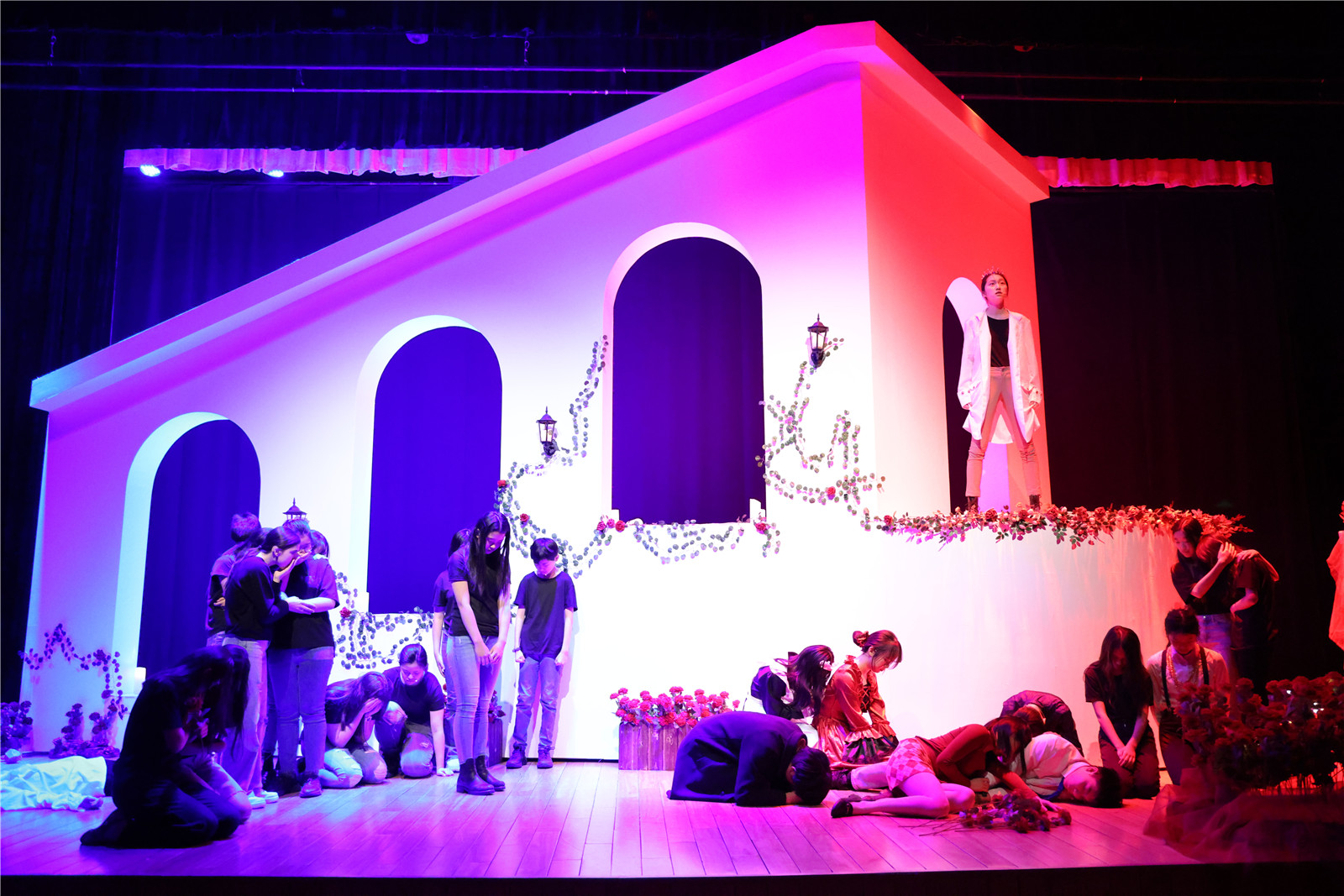 This year, the main characters were double-cast to allow more students to perform, with the first cast performing for Years 8, 9 and 10 and the second cast performing for Years 6 and 7. The atmosphere during both performances was fantastic.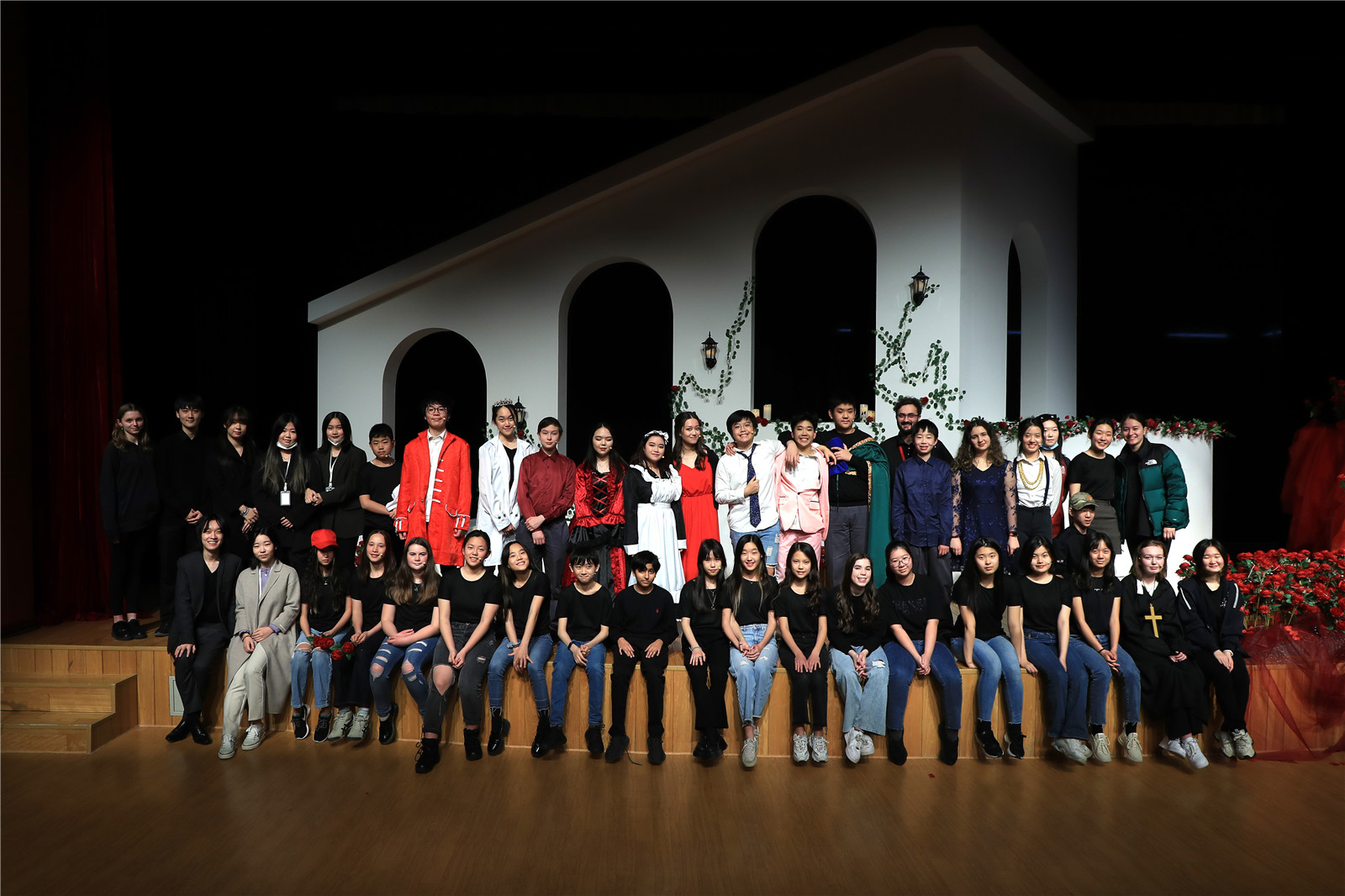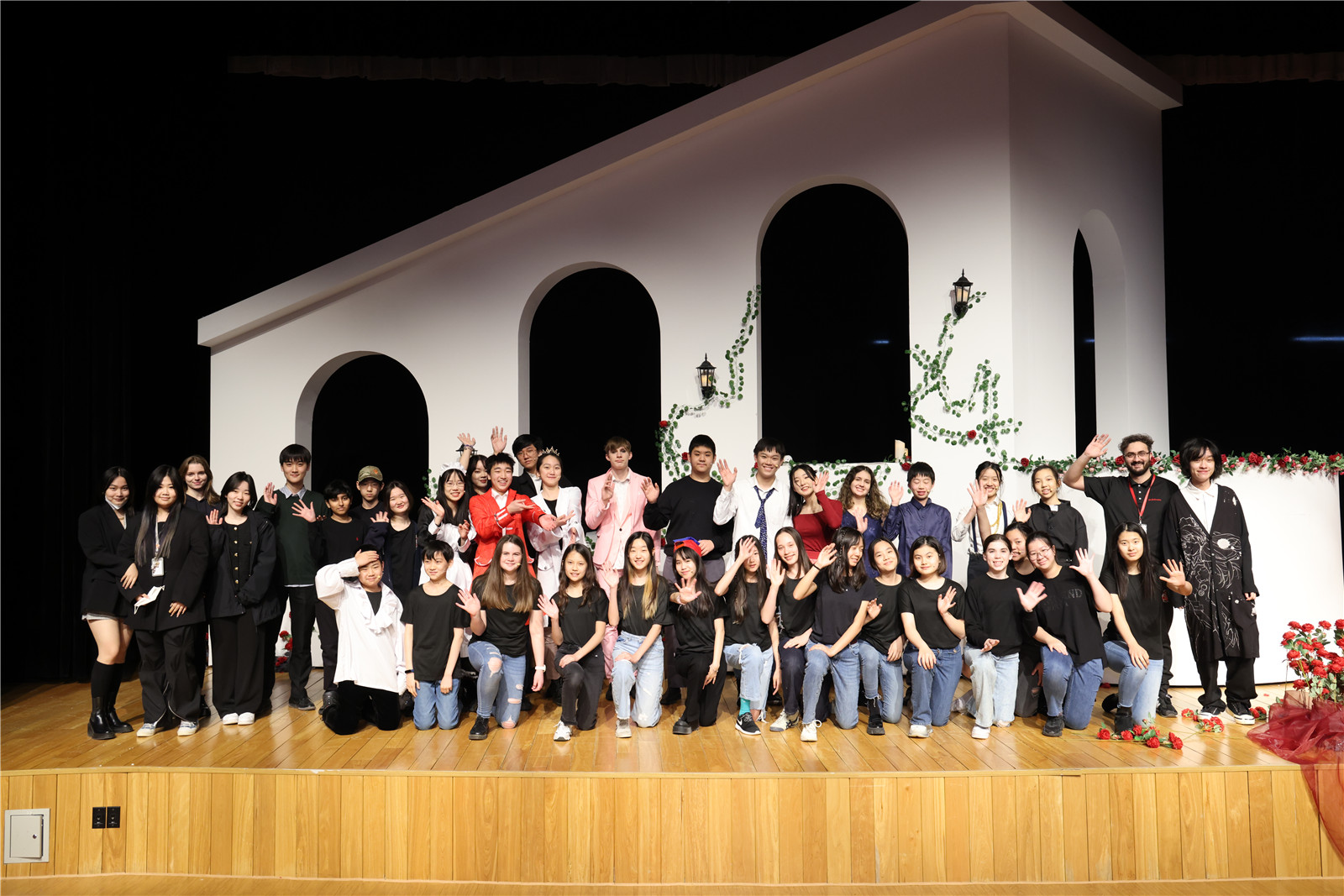 The DCB parent community, who unfortunately could not attend the performances in person, were provided with a high-quality live stream to be enjoyed at their best convenience.
The cast and crew of Romeo and Juliet should be incredibly proud of themselves for creating such a beautiful contemporary rendering of William Shakespeare's famous play! See for yourself!