Updated Class of 2022 IB Results!
Updated Class of 2022 IB Results!

We are excited to announce that Dulwich College Beijing Class of 2022 students have received updated IB results.
The average DCB student test score was 39.4, better than the previous result that was announced in July and significantly better than the global average of 31.9.
Surpassing the previous data in July where 55% of students scored 40 and above, the updated IB results show that 58% of DCB students achieved 40 or higher.
To recap, here are the final class of 2022 IB student results:
39.4 average score
58% of all IB students achieved 40 or higher points
100% full IBDP pass rate
64 students received the full IB Diploma
2 students achieved a perfect score of 45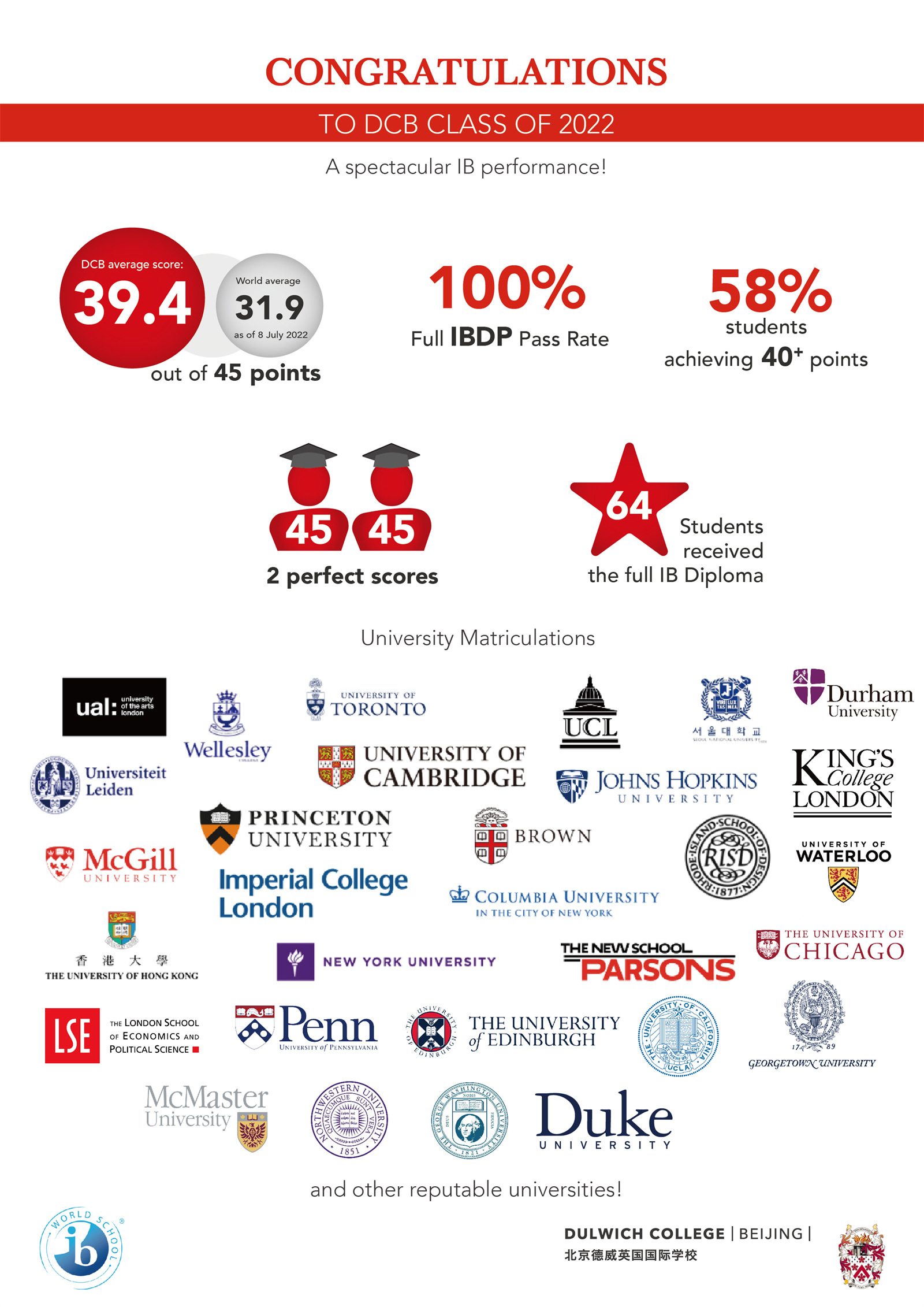 Combined with teacher and parent support, DCB Class of 2022 put in tremendous effort and demonstrated school values like responsibility, resilience, integrity and confidence to achieve these outstanding results.
Congratulations to all students in the DCB Class of 2022!