Congratulations to Stephen Kaye: 2020 Jing Educators award
Congratulations to Stephen Kaye: 2020 Jing Educators award
During the Jingkids International School Expo (JISE) 2020, that took place last week on 24 and 25 October at Renaissance Beijing Capital Hotel, the JingKids media group introduced the new Jing Educators Award to recognise outstanding staff from the international schools in Beijing and beyond.
Our Senior School Assistant Head, Data and Organisation, Mr Stephen Kaye was the recipient of this award his hard work and outstanding achievements during the eLearning period of COVID-19.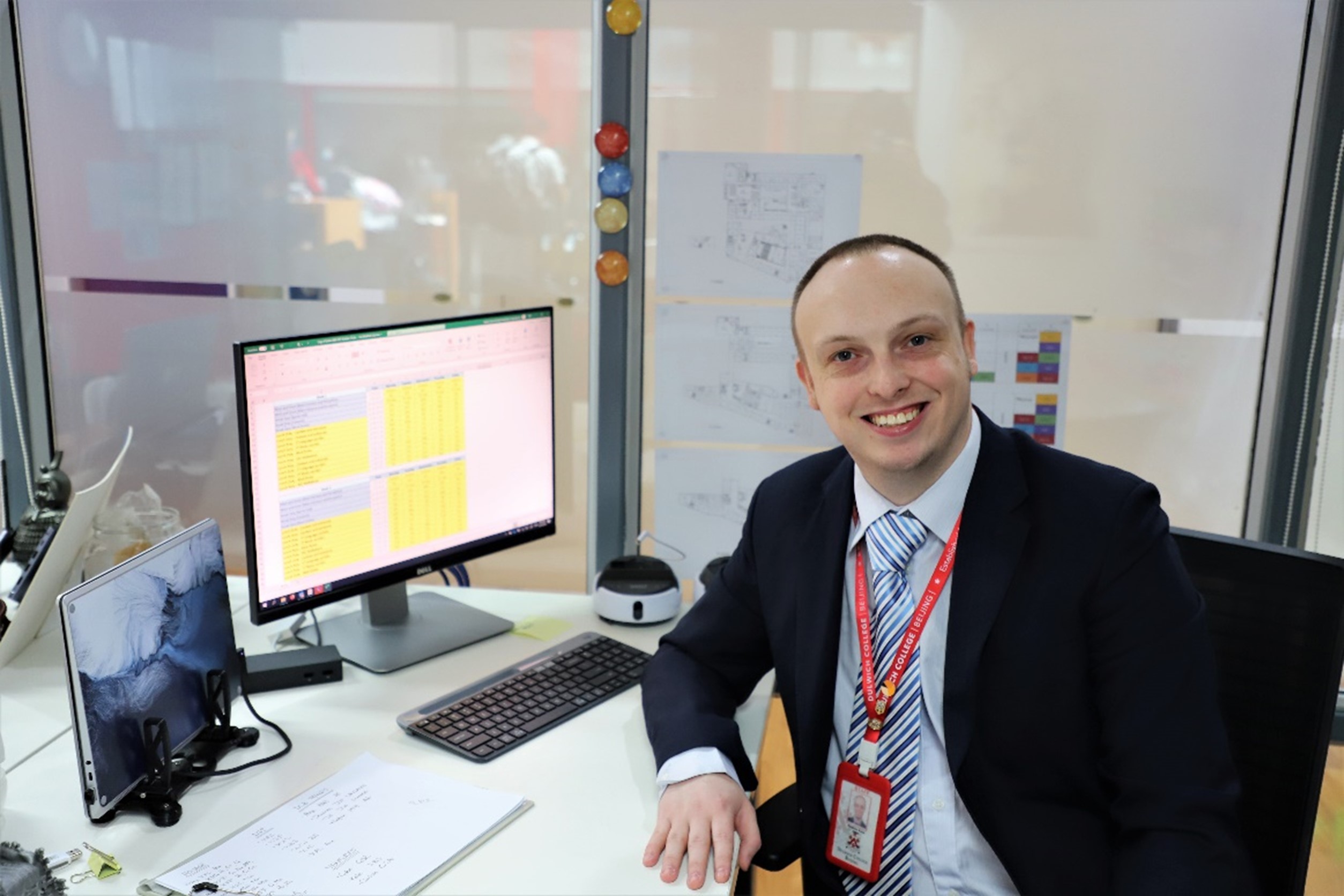 When news landed in January 2020 that COVID-19 was closing schools, Stephen played a pivotal role in ensuring that learning platforms were ready, and staff were supported alongside Yosef Karasik (Ed Tech lead). Working literally around the clock at the start of the pandemic, Stephen was the first member of staff on the ground supporting overseas teachers, scanning exam papers and sending them all over the world to our teachers. He devised and led our staff supervision when we resumed school from April 2020 and made the concept of hub learning for over 700 students possible at the start of this academic year. Meticulous, creative, selfless and extremely humble, no challenge is ever too great for Stephen in ensuring that our students and teachers have the support they need. Stephen is a highly respected teacher and values-orientated leader.