Borrow Library Books with the Junior School Bookmobile
Borrow Library Books with the Junior School Bookmobile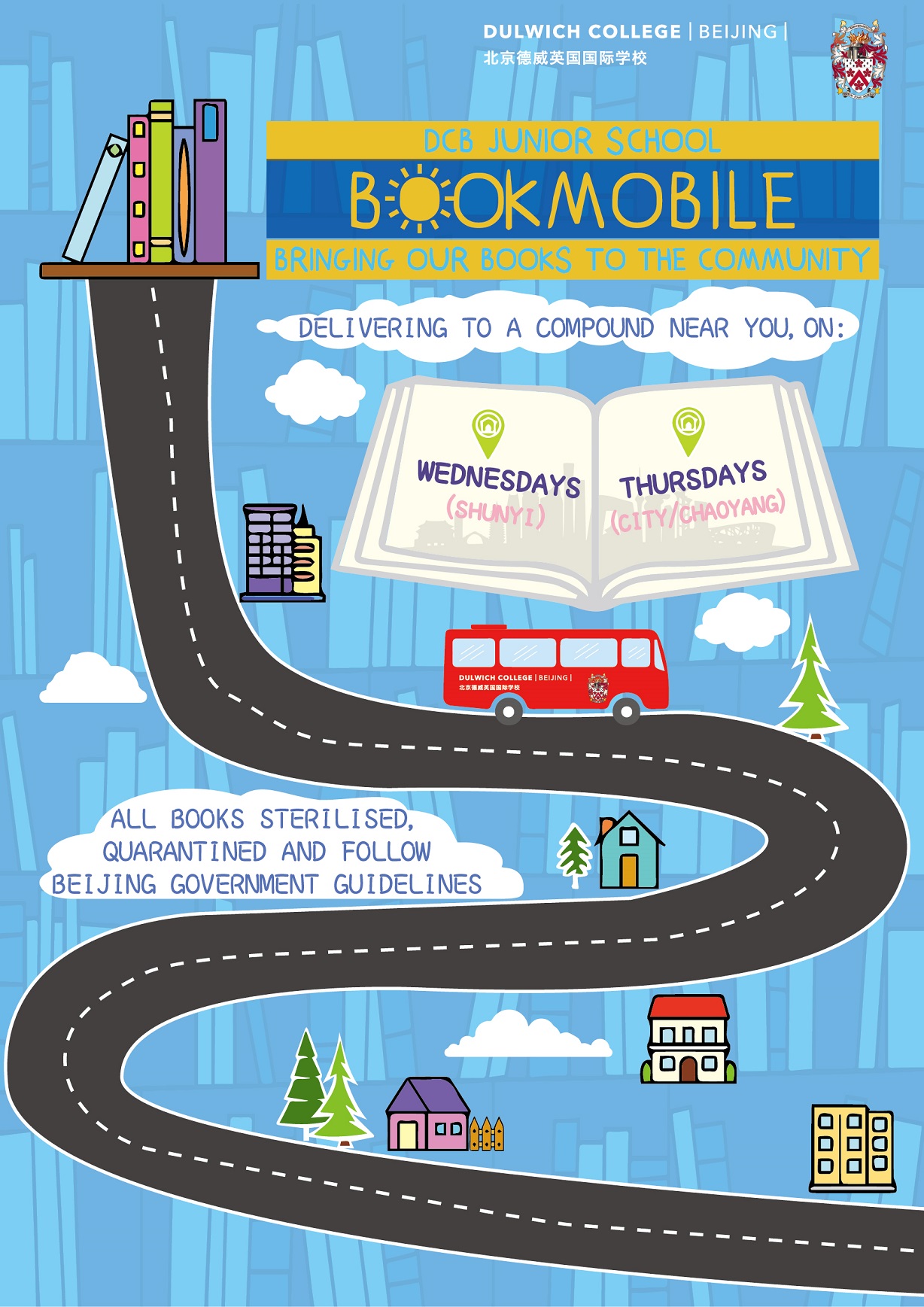 If you can't come to the library, then let's bring the library to you – on the DCB JS Bookmobile!
Junior School students craving books from DCB's extensive collection can now borrow them from home. Librarians Ms Acosta and Ms Tupaz will then pack them into sturdy bags and label them to be distributed to Junior School families across town!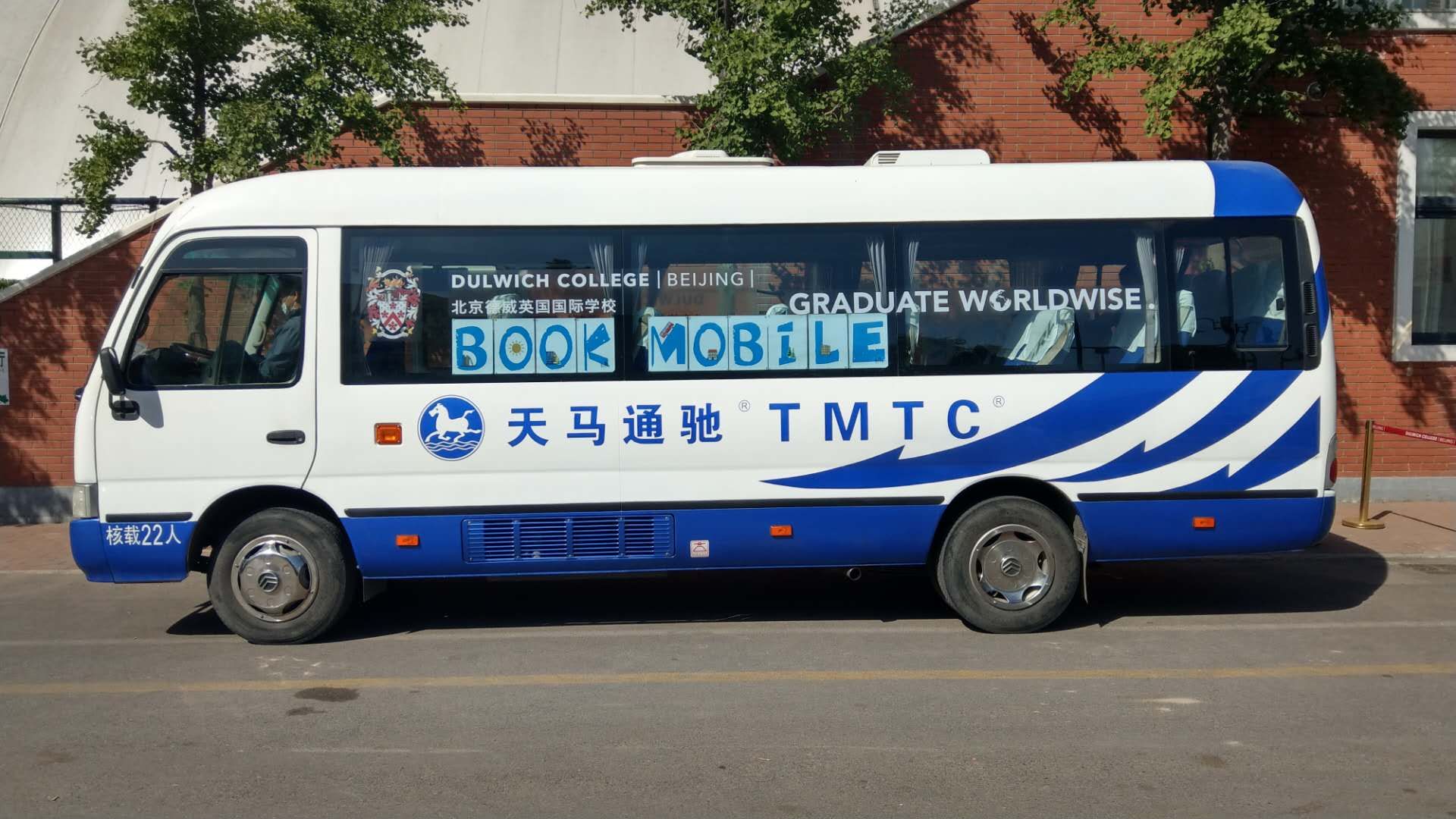 But not before disinfecting the books of course! We are making sure that protocols are being followed for the health and safety of our students, parents and staff, including temperature and health code checks.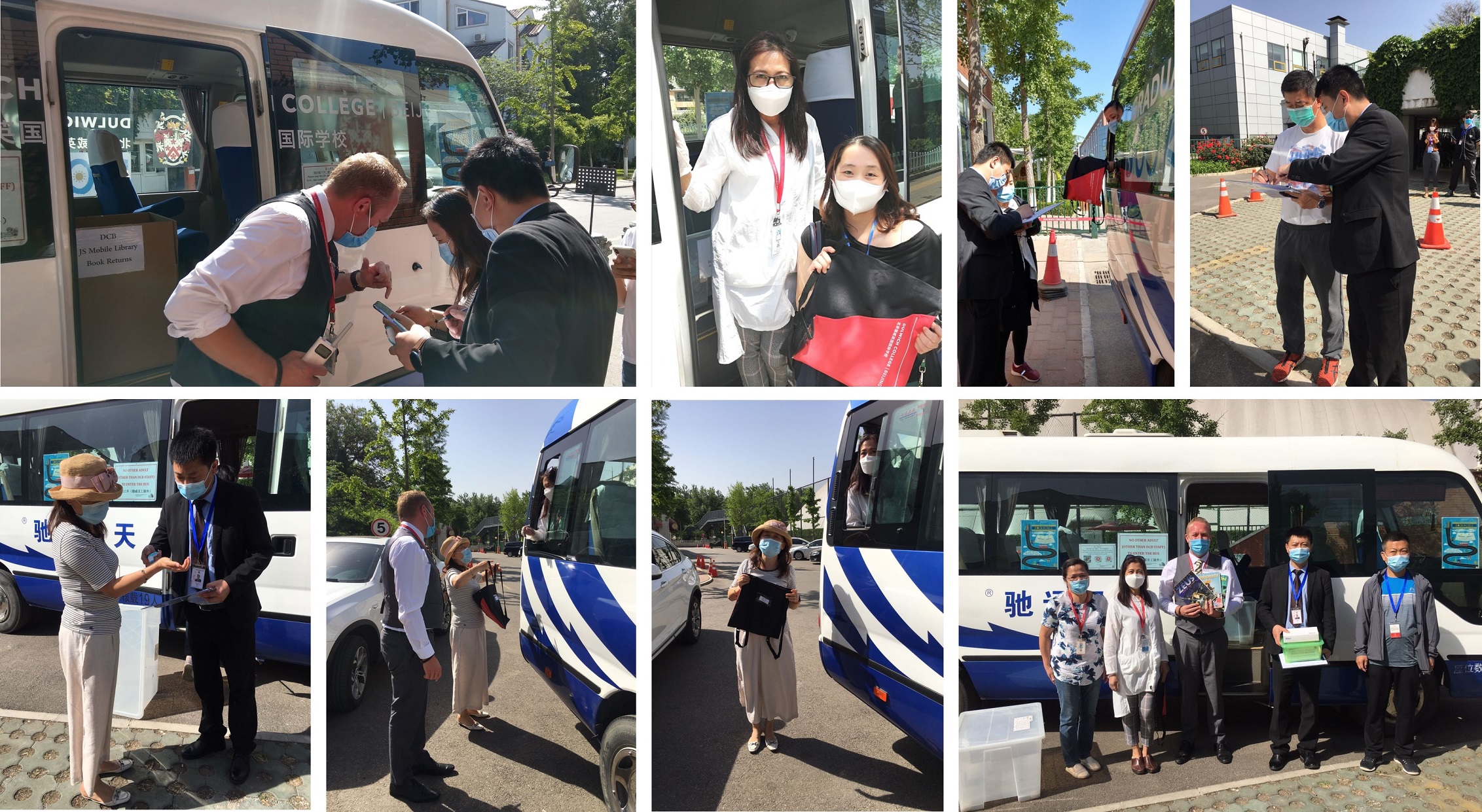 "With Beijing coming back to life, it was time to work with our Library Team on continuing to support our Junior School passion for reading, as well as supporting screen-free time at home. I feel very proud that we have taken this on and made the Bookmobile possible for Junior School," says Head of Junior School Daniel Nichol.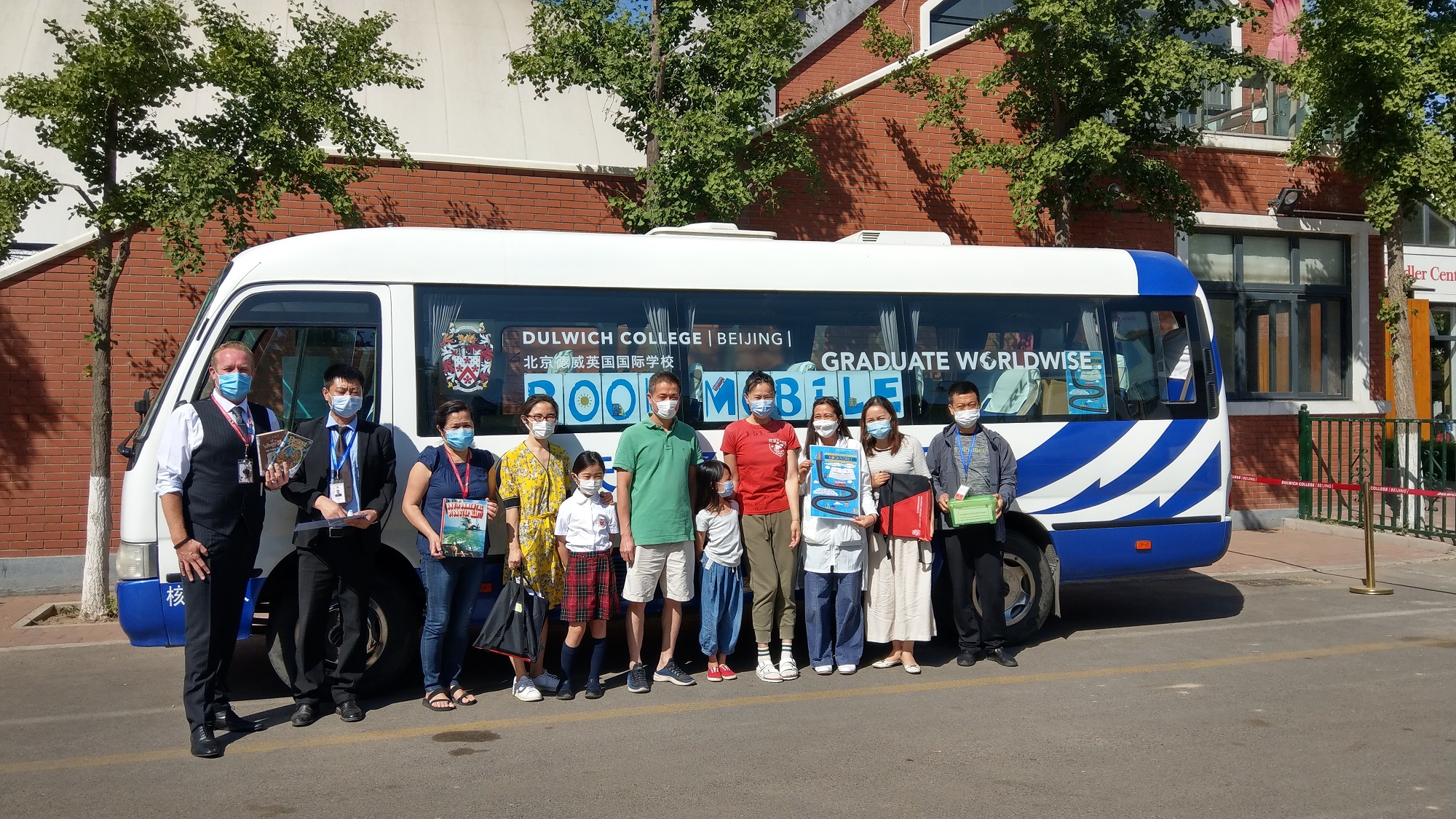 The response has been great! Keep an eye out for the Bookmobile around town – Wednesdays in Shunyi and Thursdays in Chaoyang.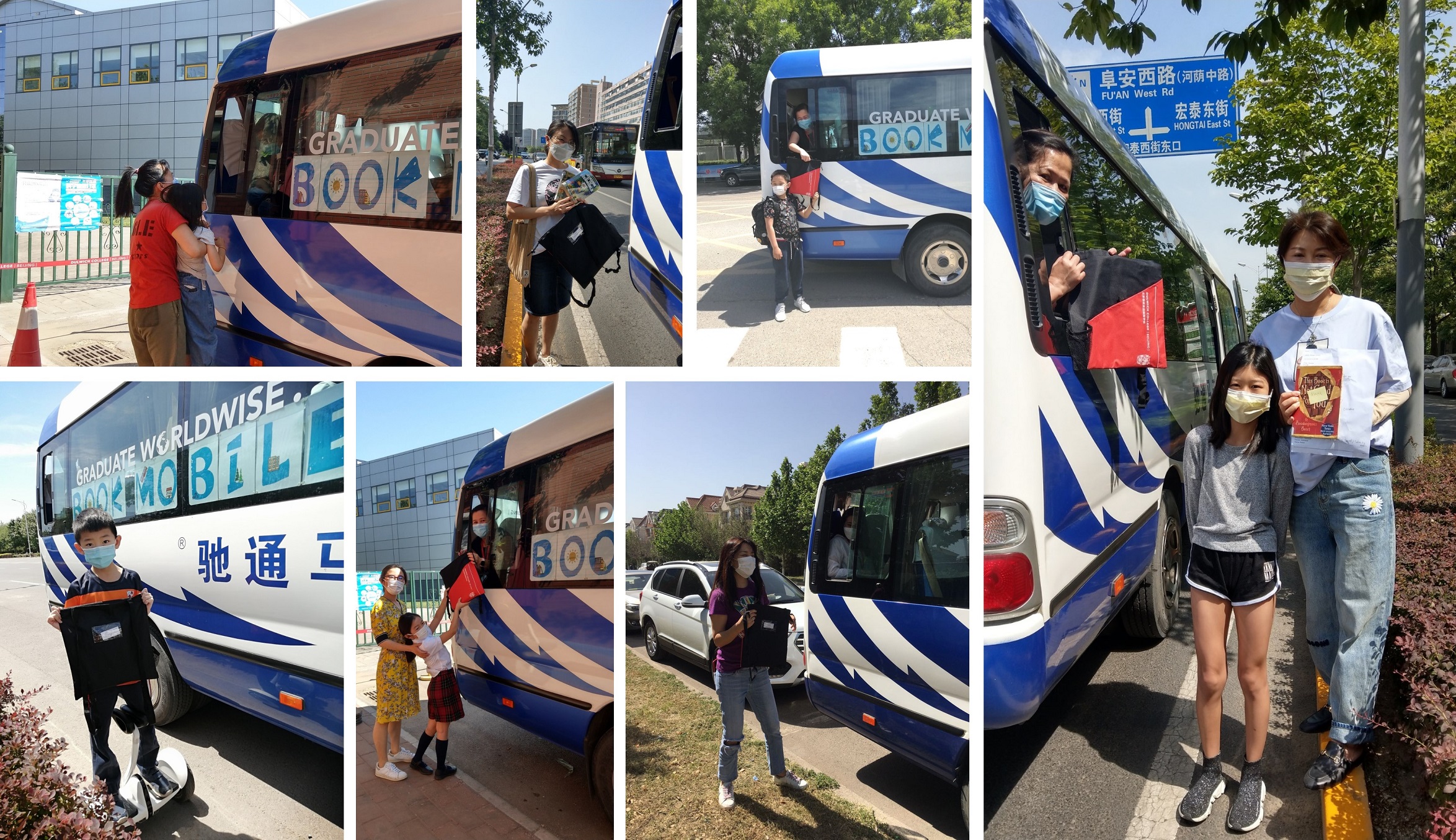 If you are a Junior School family wishing to borrow or return books, please check your email for details.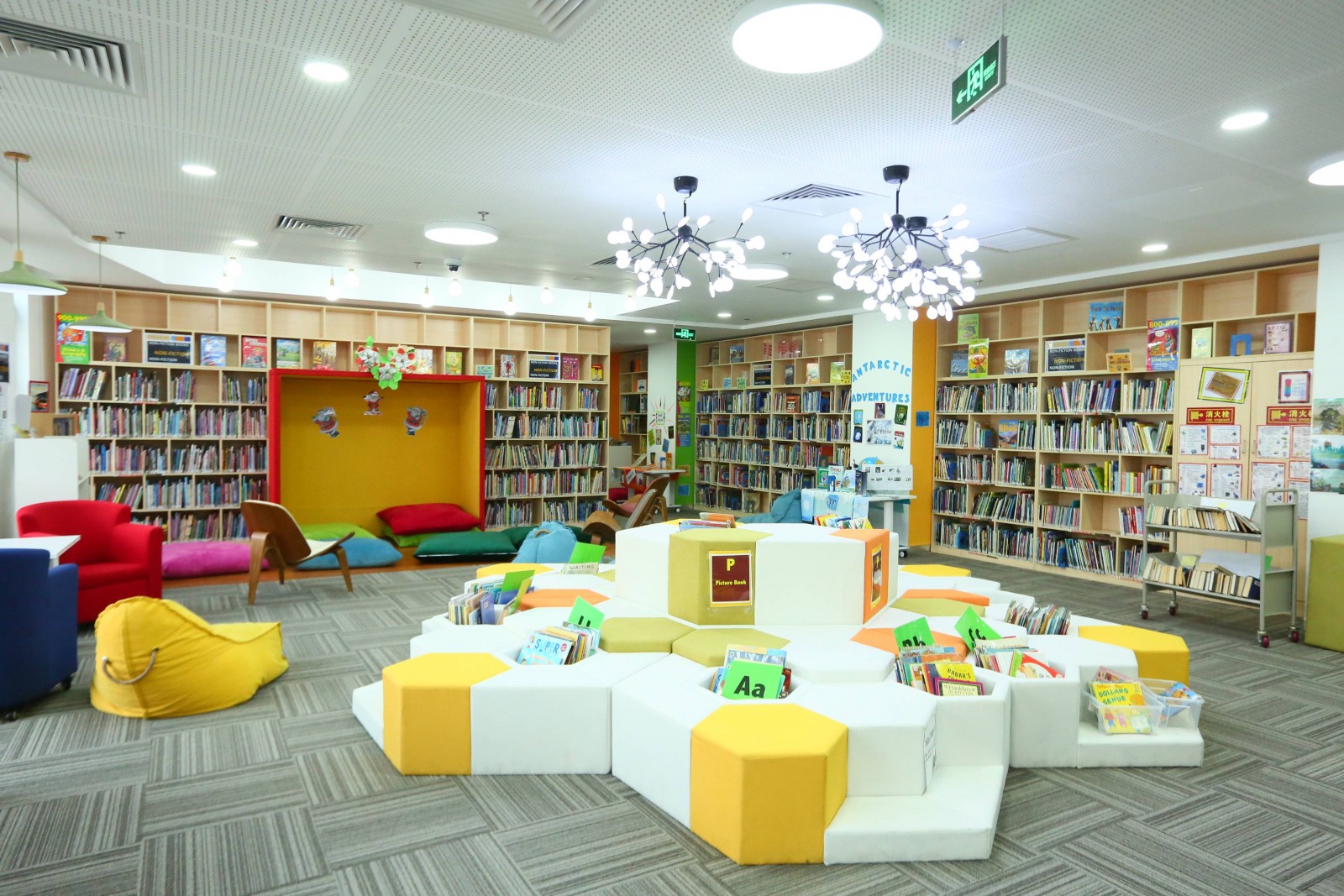 ▲ DCB Junior School Library