DCB Junior School holds a Dunhuang Mogao Caves cultural event

Dulwich College Beijing (DCB) Junior School recently held the first Dunhuang Mogao Caves cultural event, collaborating with Dunhuang Culture Studies Institution and Dunhuang · Chinese Succession Special Charity. This was a unique occasion for international school students to indulge in exploring the unique Dunhuang culture.
Teachers from the Dunhuang Culture Studies Institution prepared specific online learning materials and activities for DCB students, making sure the online course was understandable and engaging for international school students. Due to the pandemic, the event was held online through live streaming. Dunhuang · Chinese Succession Special Charity gifted 200 books along with 100 children's audiobooks to DCB Junior School, which significantly added to the success of the Dunhuang Mogao Cave culture event.
A variety of online activities allowed students to learn about more the Mogao Caves' background and the myths of Dunhuang and experience the incredible traditional culture and arts in person. The students also got to experience the Dunhuang Flying Apsaras dance and rebounding pipa while following the instructions of the guest teacher.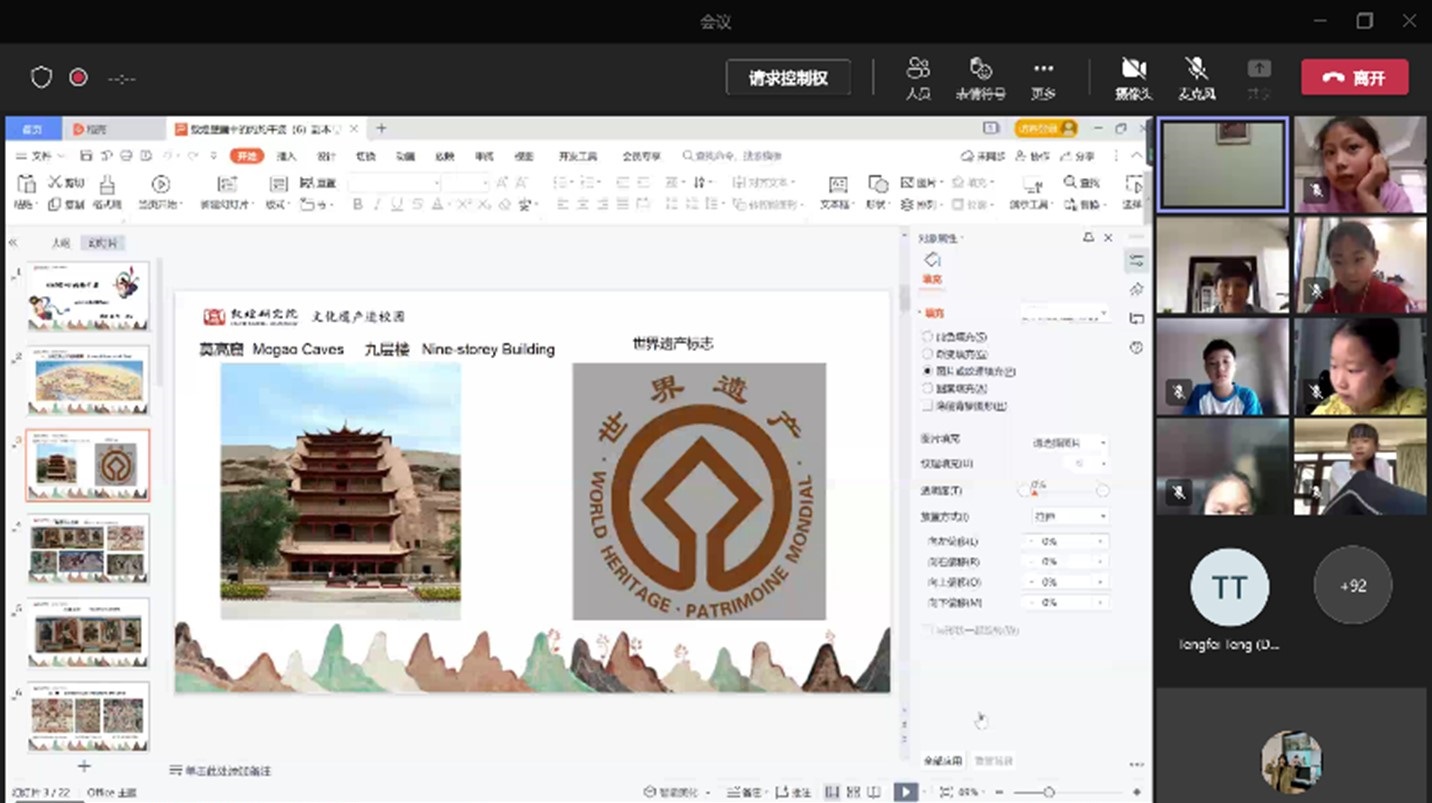 Students learning Mogao Cave's historical and cultural background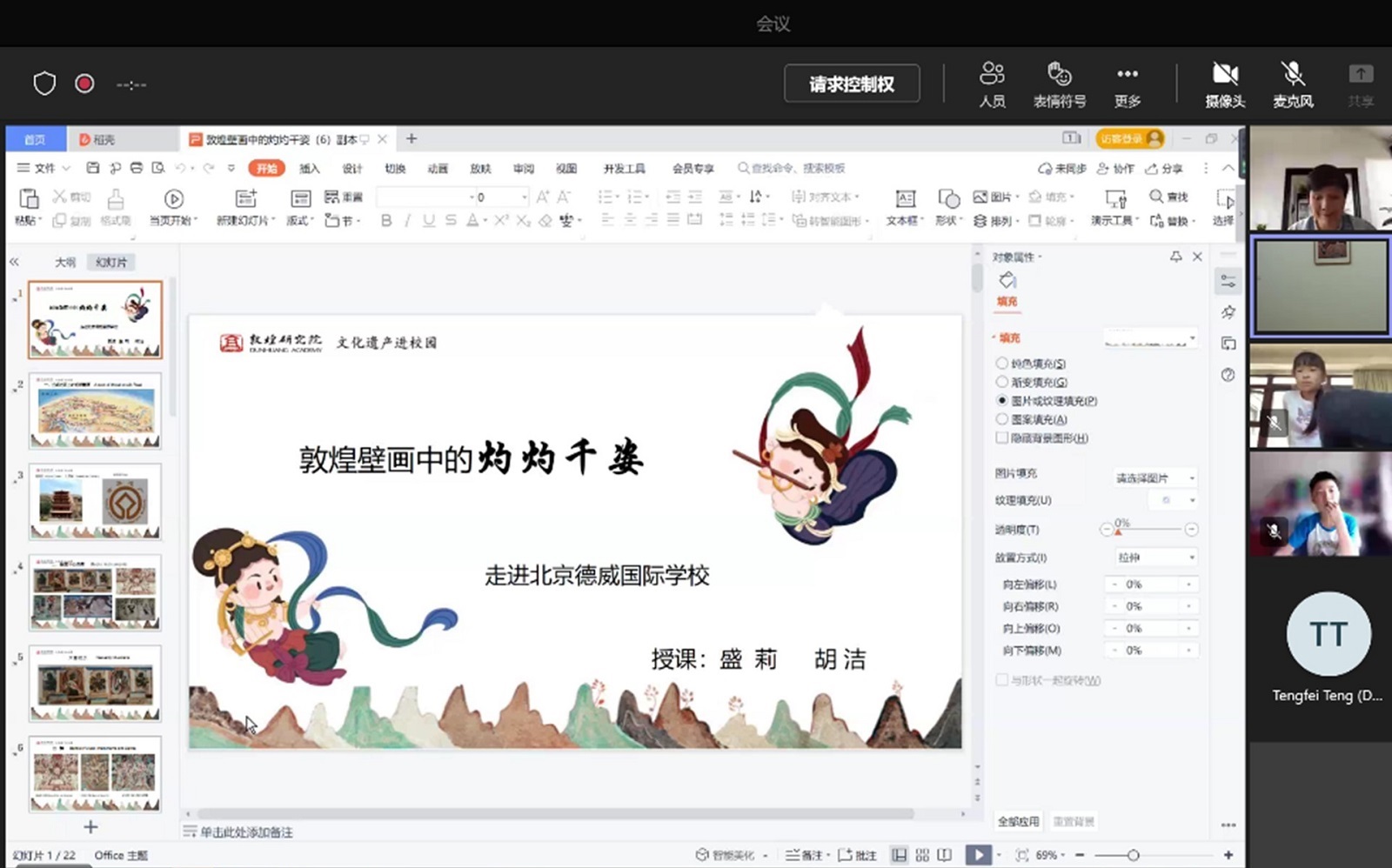 Students discovering the Dunhuang grotto murals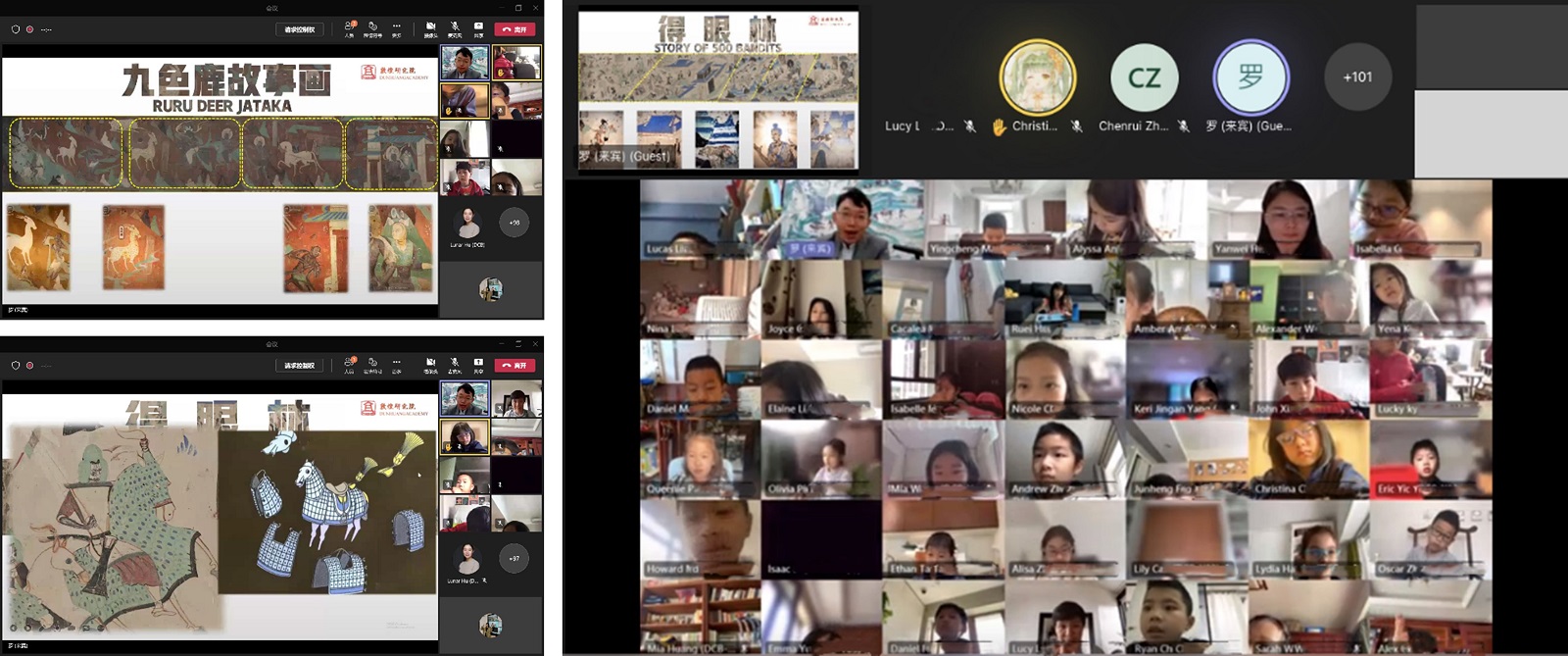 Students learning about the myths from the Dunhuang grotto murals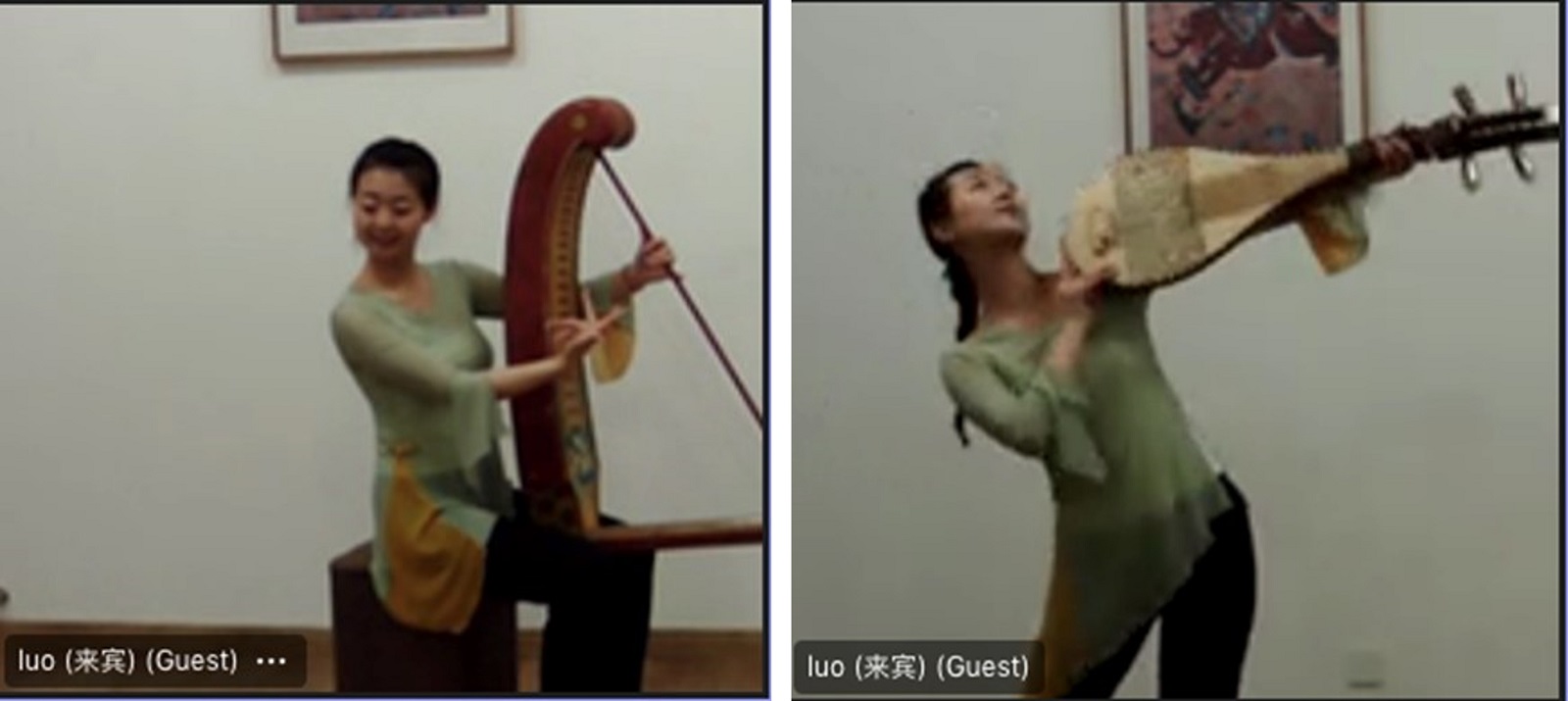 The guest teacher showed rebounding pipa and playing konghou – traditional Chinese musical instruments.
Anthony Coles, DCB Head of College, addressed that "As an international school in Beijing, DCB is committed to providing students with solid Chinese education through opportunities to experience and explore Chinese culture. This will broaden their horizons, deepen their understanding of Chinese traditional culture, and enhance their intercultural communications skills to Live Worldwise on the international stage.
"The Dunhuang Mogao Caves culture is a manifestation of the millennium civilisation of mankind, and it is one of the most representative world cultural heritage and Chinese historical-cultural heritage. It is our vision to bring this Chinese treasure into international schools and to pass on the Chinese civilisation to young people around the world." said Mr Wang, president of Dunhuang · Chinese Succession Special Charity.
At DCB, we are committed to providing students with high-quality international education and in-depth learning of the Chinese language and culture. We look forward to having more opportunities to learn, explore and communicate the magnificence of traditional Chinese culture and to Live Worldwise.
Dunhuang image | www.mgk.org.cn