Need to Get Some Work Done? Let the JS Councillors Motivate You!
Campus closure doesn't mean that the Junior School Student Council forgets its core mission of 'service to others'. Councillors meet each week on Microsoft Teams to put together ideas about how they can support the School online. Recognising that during these social isolation times, it can be challenging to motivate ourselves, the councillors want their fellow students to know that they are not alone.
One of their initiatives is especially uplifting.
Each week, a set of councillors create 'Monday Motivation' pep talk videos to be posted on Seesaw so students and staff can start their week with positive energy and useful tips.
See the first video by Grace Y in Year 6 and Tiger W in Year 5:
And the second video by Grace Y and Zak C in Year 6:
The feedback has been great!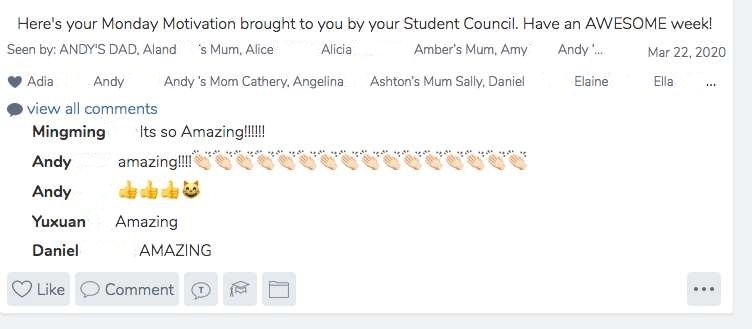 Student Council Lead Ms Tinubu said, 'It has been really great to get the Student Councillors back together. Their strong desire to support their school community to is commendable.'
Junior School can look forward to more videos in the coming weeks.