The University of Notre Dame Strengthens Partnership with DCB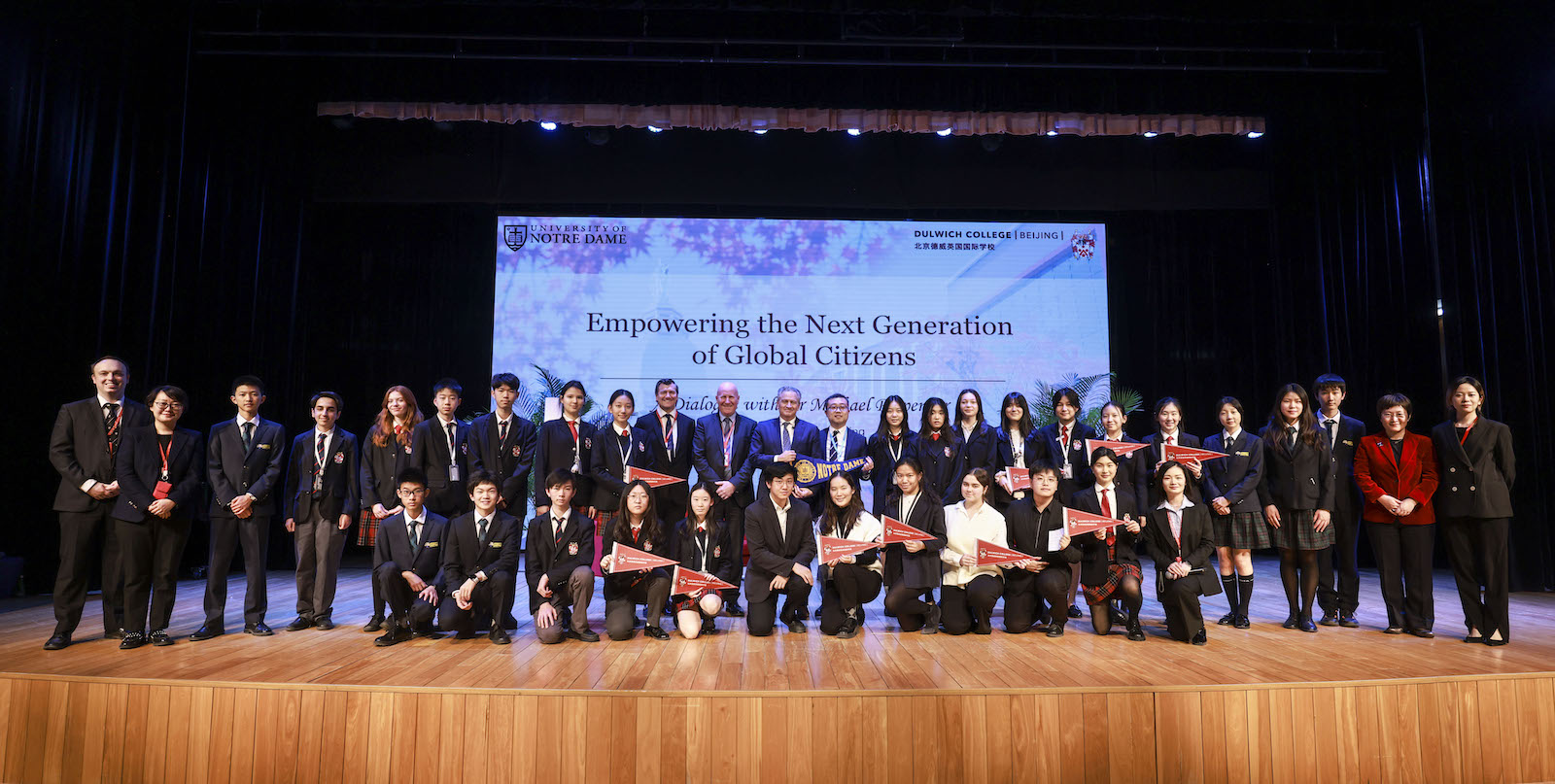 On Tuesday 14 March, Dulwich College Beijing (DCB) and the University of Notre Dame (Notre Dame) further strengthened their joint commitment to fostering the next generation of global citizens with the visit of Dr Michael Pippenger, the Vice President and Associate Provost for Internationalization at the University of Notre Dame.
Under the theme Empowering the Next Generation of Global Citizens, DCB hosted a community event on campus and invited Dr Pippenger to give a special in-person presidential talk on global citizenship to DCB students, parents, staff, and other community members at the event.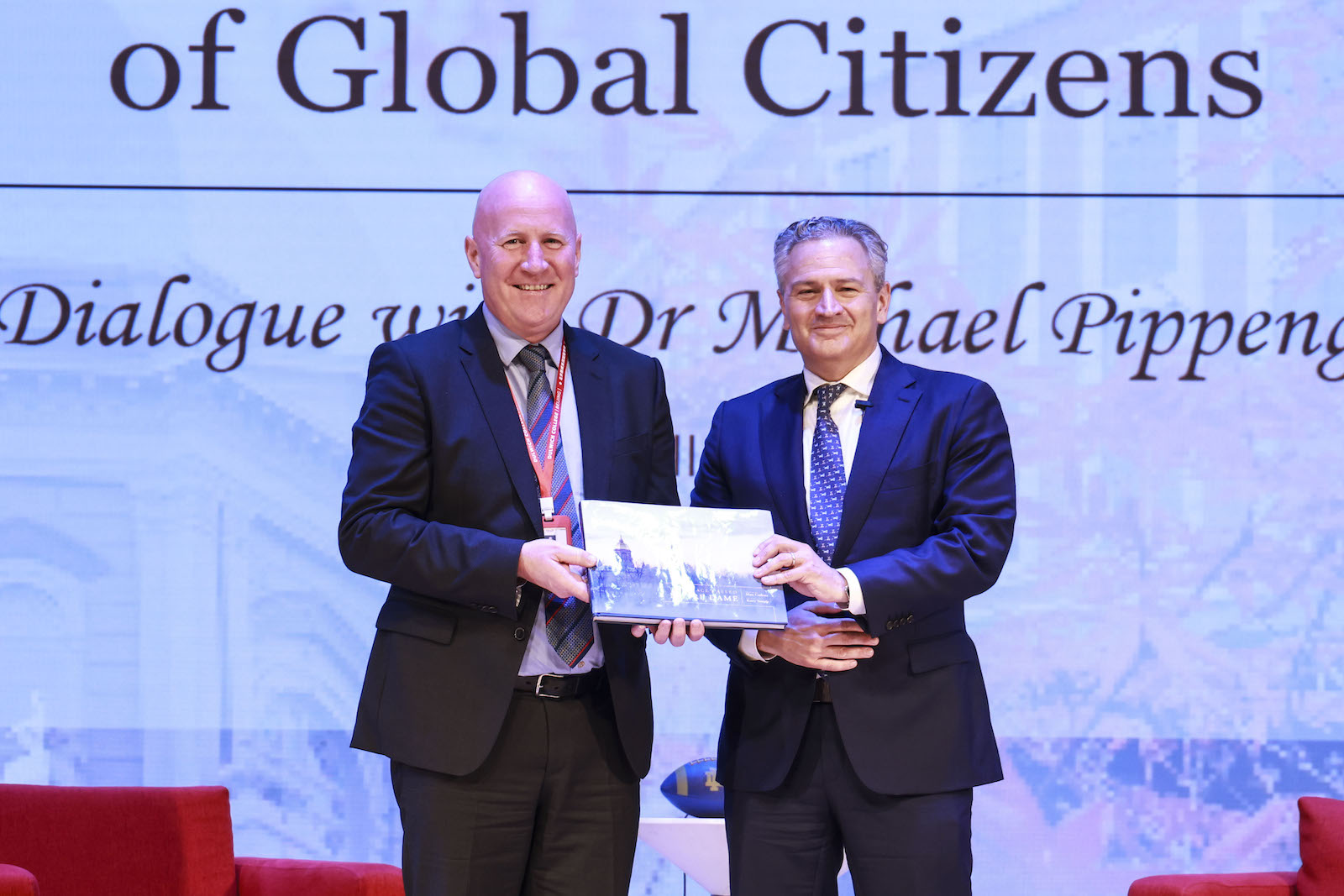 "I am grateful for the invitation to speak to the Dulwich College Beijing community," says Dr Pippenger. "Higher education institutions play a critical role in promoting international exchanges and partnerships and exposing students to different cultures and diverse perspectives. These efforts empower the next generation of global citizens to find common ground, respect and value diversity, and take action in meaningful ways."
DCB had decided on the topic of Empowering the Next Generation of Global Citizens for the event in partnership with Notre Dame because the two educational institutions share a commitment to global citizenship.
DCB aims for its students to Live Worldwise and make a positive difference to people, society and the planet. Global citizenship is the keystone of DCB's vision and mission, as well as one of the five educational pillars that form the foundation of DCB's learning and teaching.
In preparing for students to grow into the international leaders of the next generation, DCB strives to embed global citizenship into the curriculum and beyond-the-classroom learning. DCB aims for its students to foster a global mindset where they grow their literacies and capabilities to tackle global challenges.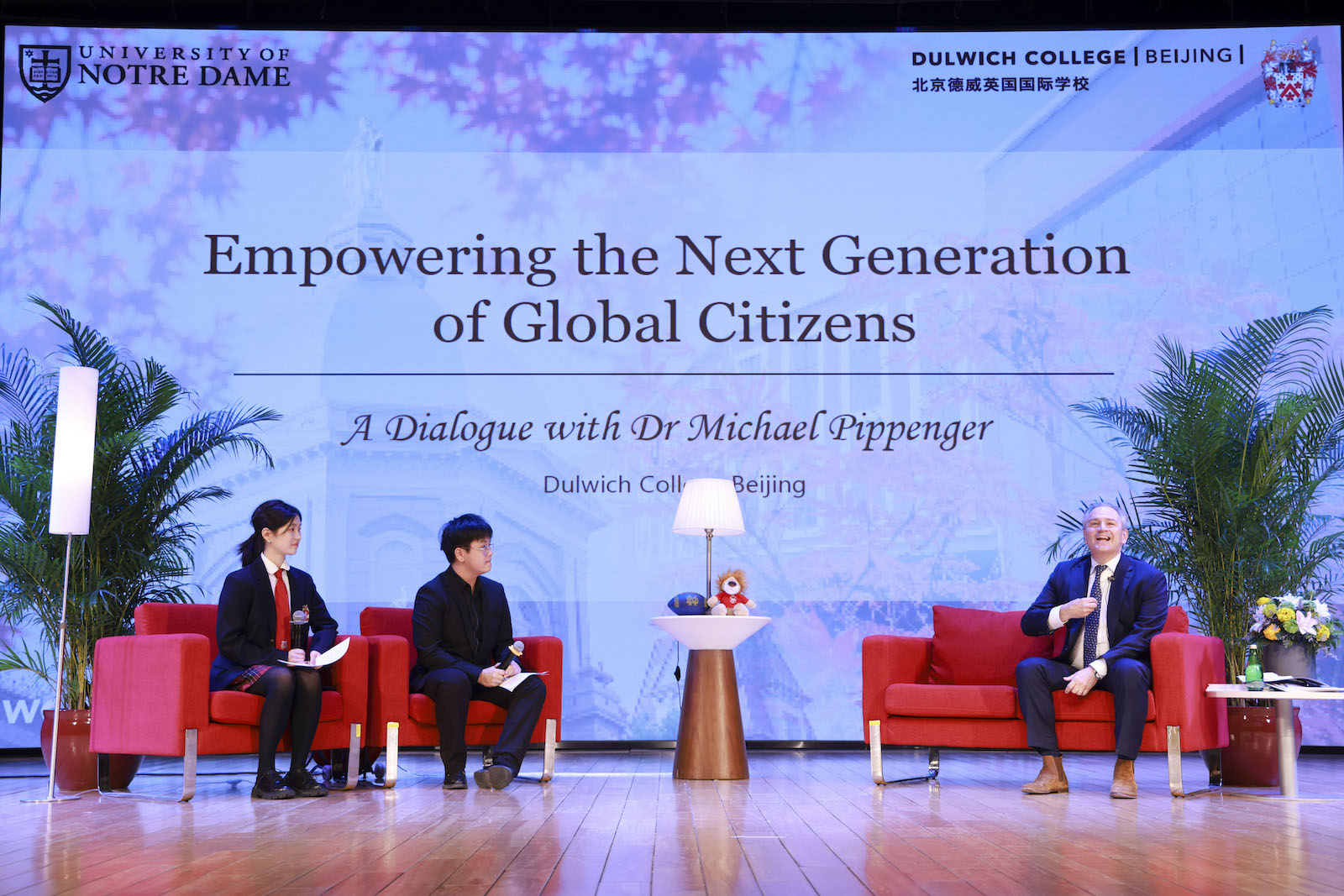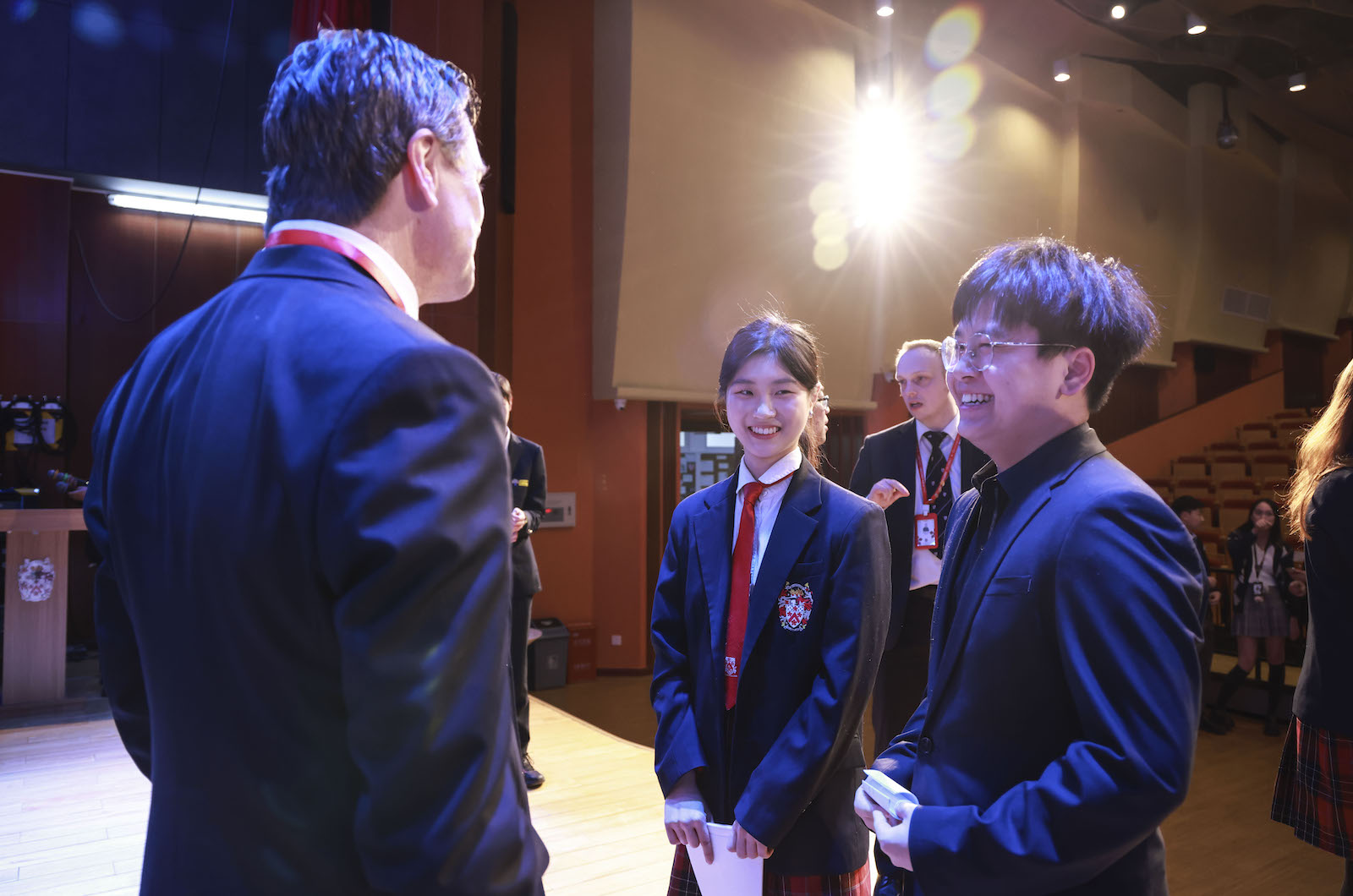 "Global citizenship underpins our mission to 'Live Worldwise' and acts as a guide for our actions, a focus for the academic programme, and has become a compass for our culture," said Anthony Coles, DCB Head of College. "We are excited about Dr Pippenger's visit and his presidential talk to the community because an event like this provides our students with a golden opportunity to open their minds to the thinking of someone who cares about humanity and the world."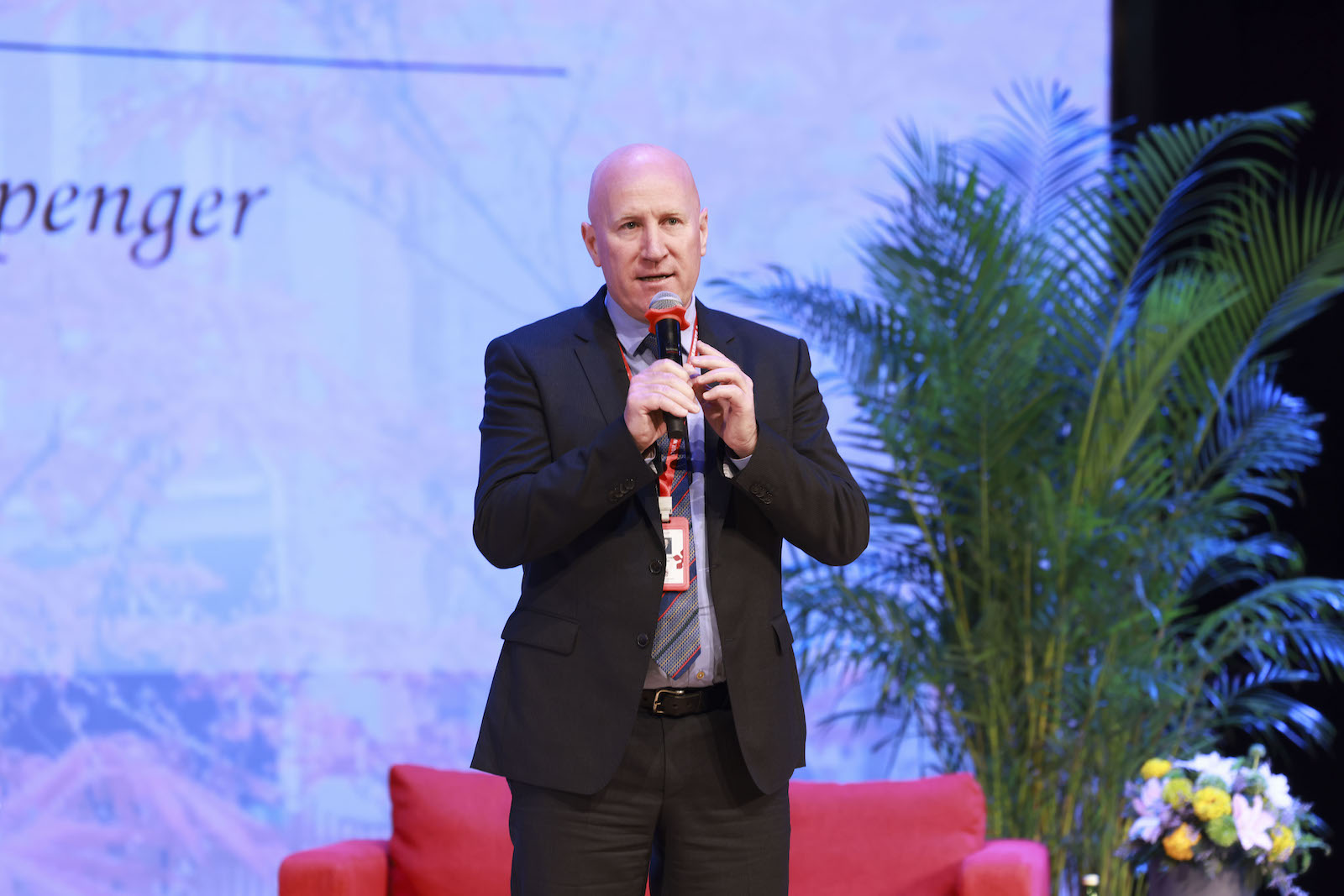 This community event also commemorates the memorandum of understanding signed between DCB and Notre Dame in October 2022. The MOU outlines a series of academic opportunities for DCB Senior School students to access Notre Dame's Pre-College Global Scholars Program. Students who register for the program can attend college-accredited courses under four curricular themes, in addition to a variety of master classes, symposia, joint seminars, and summer study tours to the Notre Dame campus as well as other Notre Dame global locations. Students earn college credit (issued by the University of Notre Dame) upon completion of each course. Students who complete all four courses (one related to each of the four themes) will receive special recognition from Notre Dame International and Dulwich College Beijing.
As a member of the President's Leadership Council and an officer of the University of Notre Dame, Dr Pippenger leads Notre Dame International, the centralised office for the university's global strategy. With a team of more than 100 people around the world, he oversees international students, scholars, supports global faculty research, and runs Notre Dame's twelve international locations.
Dr Pippenger's visit marks one of the earliest visits by a top leader from a prestigious US university to China since the pandemic began. The visit reinforces Notre Dame and DCB's shared commitment to promoting cross-cultural literacy and preparing students for a world beyond DCB.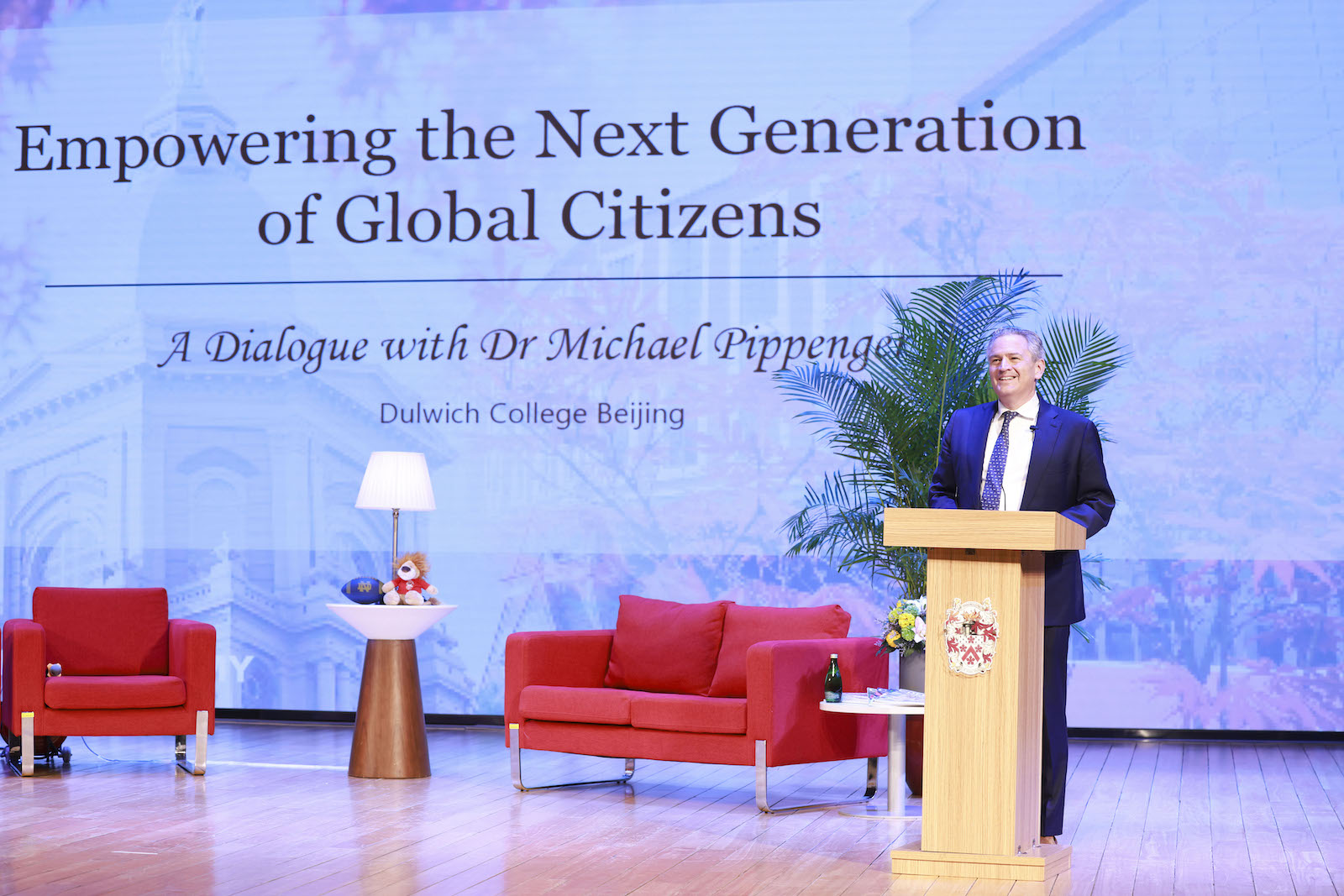 Dr Pippenger's presidential talk is also a part of the DCB Worldwise Academy Speaker Series. DCB's Worldwise Academy is a programme that creates a platform linking students to the world of work. Every year, DCB invites professionals and leaders from various professions and backgrounds to share their insights and experience with DCB students. The programme has received the 2022 International School Awards in the Pathways to Continued and University Education category.