Class of 2022 continues to receive outstanding university offers

As the last term of the year is unfolding, the Class of 2022 is preparing to race towards the finish line, namely, their IB final examinations.
All 71 students of this cohort have shown incredible adaptability and resilience over the past three years, abruptly switching to online learning a couple of months before their IGCSE exams were originally scheduled and then navigating through uncertainty and constant change during their 2-year IB Diploma programme.
This unique journey has nonetheless provided them with the insight and determination to define their own pathway, preparing them to face the world as independent young adults in only a few months. Given the difficulties of the past few years, a fair number of students will defer their university studies to spend a gap year reconnecting with extended family, travelling, or acquiring work experience.
The Class of 2022 marked a rise in the level of interest to study fields related to human society and culture as well as scientific approaches to address issues of sustainability and climate change. Many students specifically sought university programmes that were interdisciplinary, a testament to their commitment to learning and intellectual curiosity. A significant number of students wrote in their applications about wanting to be good stewards of their future communities, businesses and the Earth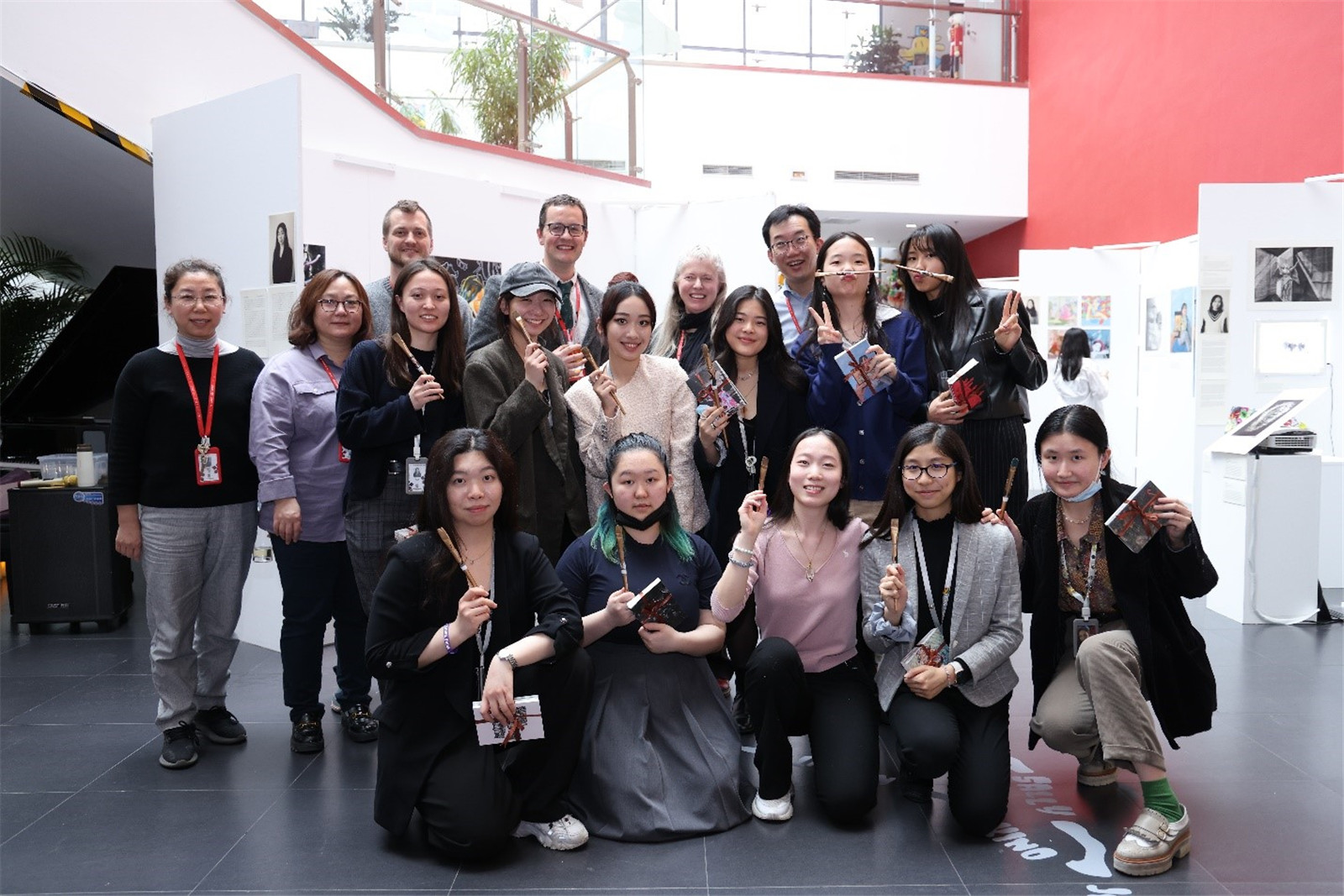 Interests span the full range of studies: from philosophy to modern languages, mathematics to human sciences. Our students will head off to Princeton University, Columbia University, University of Pennsylvania, UC Berkeley, Imperial College London and University College London to further their studies in the physical and life sciences. Business-related fields also remain popular, with offers from Georgetown University, Duke University, Durham University, University of Manchester and Babson College. A significant number of students are also pursuing a future in the creative industries, such as visual arts, theatre, music, architecture and communication, at universities such as Rhode Island School of Design, University of the Arts London and Northumbria University, Newcastle.
The offers DCB Class of 2022 have received from among the most selective universities worldwide are testament to the strong collaboration between DCB students, teachers and families. Their universities placements (as of 14 April 2022) will continue to evolve throughout the spring and the summer with potential moves in the USA waitlists and the end of the admissions notification period for the UK, Canada, Japan, along with more decisions expected from Singapore, South Korea, Australia and continental Europe after the publication of IB results.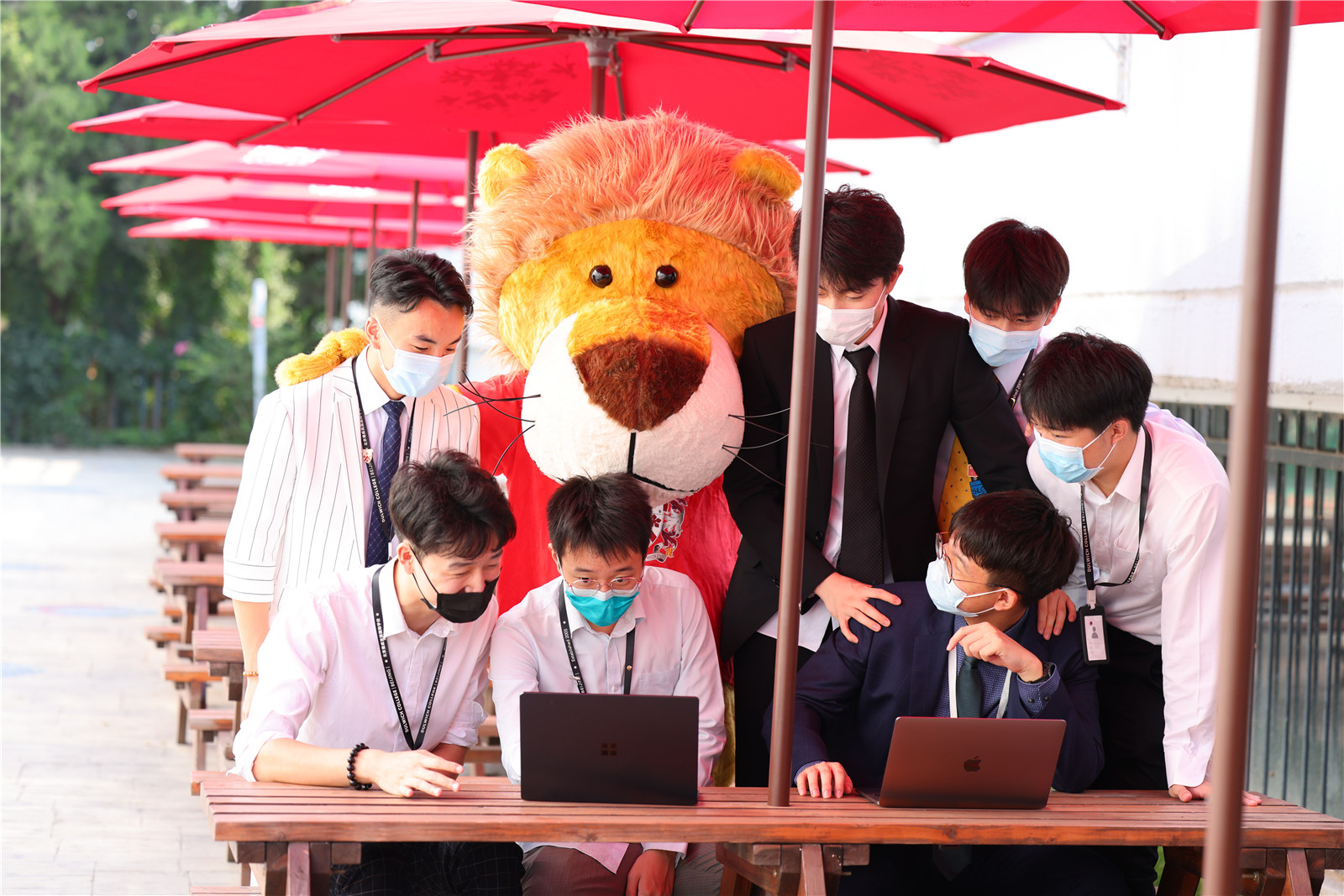 Offers from the UK
Birkbeck, University of London (2)
Brunel University London (1)
City, University of London (1)
Durham University (7)
Goldsmiths, University of London (2)
Imperial College London (8)
King's College London (12)
Lancaster University (1)
Liverpool John Moores University (1)
London School of Economics and Politics (1)
Loughborough University (1)
Newcastle University (1)
Northumbria University, Newcastle (1)
Oxford Brookes University (1)
Queen Mary University of London (4)
Royal Holloway, University of London (1)
SOAS University of London (3)
UCL (University College London) (17)
University for the Creative Arts (1)
University of Bath (1)
University of Bristol (5)
University of Cambridge (1)
University of Edinburgh (4)
University of Exeter (2)
University of Glasgow (1)
University of Hertfordshire (1)
University of Kent (1)
University of Leeds (3)
University of Manchester (3)
University of Portsmouth (1)
University of Sheffield (3)
University of St Andrews (2)
University of Sussex (1)
University of the Arts London (2)
University of Warwick (6)
York St John University (1)
Offers from the USA
Art Center College of Design (1)
Babson College (2)
Boston College (1)
Boston University (3)
Brandeis University (1)
Brown University (1)
Carnegie Mellon University (1)
Clark University (1)
Colgate University (1)
Columbia University (1)
Dartmouth College (1)
Duke University (2)
Fordham University (1)
George Washington University (2)
Georgetown University (2)
Johns Hopkins University (1)
Mount Holyoke College (1)
Musicians Institute (1)
New York University (4)
Northeastern University (1)
Northwestern University (1)
Princeton University (1)
Rensselaer Polytechnic Institute (2)
Rhode Island School of Design (1)
Rice University (1)
Smith College (1)
Syracuse University (1)
The New School - Parsons School of Design (1)
Tulane University (1)
University of California, Berkeley (3)
University of California, Davis (9)
University of California, Irvine (4)
University of California, Los Angeles (2)
University of California, Riverside (2)
University of California, San Diego (7)
University of California, Santa Cruz (11)
University of Chicago (2)
University of Illinois at Urbana-Champaign (3)
University of Massachusetts, Amherst (1)
University of Michigan, Ann Arbor (1)
University of North Carolina at Chapel Hill (1)
University of Pennsylvania (2)
University of Southern California (1)
University of Washington, Seattle (1)
Washington University in St. Louis (1)
Wellesley College (1)
Offers from Canada
McGill University (2)
McMaster University (2)
Queen's University (1)
University of British Columbia, Okanagan (1)
University of Toronto (6)
University of Waterloo (1)
Western University (1)
Offers from Asia
The Hong Kong University of Science and Technology (1)
The University of Hong Kong (4)
Offers from Europe
Leiden University College the Hague (1)