Community Service at DCB: Xiaozhen Library
Global Citizenship is one of the five pillars at Dulwich College Beijing, and part of our core mission is to foster in every child a sense of the importance of community service.
The benefits and impact of community service extend beyond university applications. It provides an avenue for students to explore their passions and interests while giving back to the community and extending a helping hand to those in need, be it directly or indirectly.
A notable example is our student initiative Xiaozhen Library, one of the recipients of last year's Pioneering Spirit Grant award. The Xiaozhen Library is a membership-based non-profit library that offers an English reading environment for families, with the goal of donating profits to their partner charities. Over the summer, the group organised a summer camp for younger students who wanted to improve their English skills. Angelina, a volunteer with the library, shared, "Summer break (is) the perfect time for us to do service as well as to encourage our friends and other students from DCB to use their spare time to (join), since not only are we helping others; we are also gaining experiences and finding values in ourselves."
We hear more from the team about their experience and what they've learned from it.
By the Xiaozhen Library team
The Xiaozhen Library Summer Camp
In the Summer of 2023, Xiaozhen Library, a non-profit organisation initiated and led by student volunteers from Dulwich College Beijing, introduced its first summer camp. Throughout the nearly two-month preparation process, the volunteers carefully planned, modified and experimented with every detail from scratch to ensure the successful launch of this event. Eventually, the three-week camp turned out to be an extraordinary experience for both the children in the community and the volunteers themselves.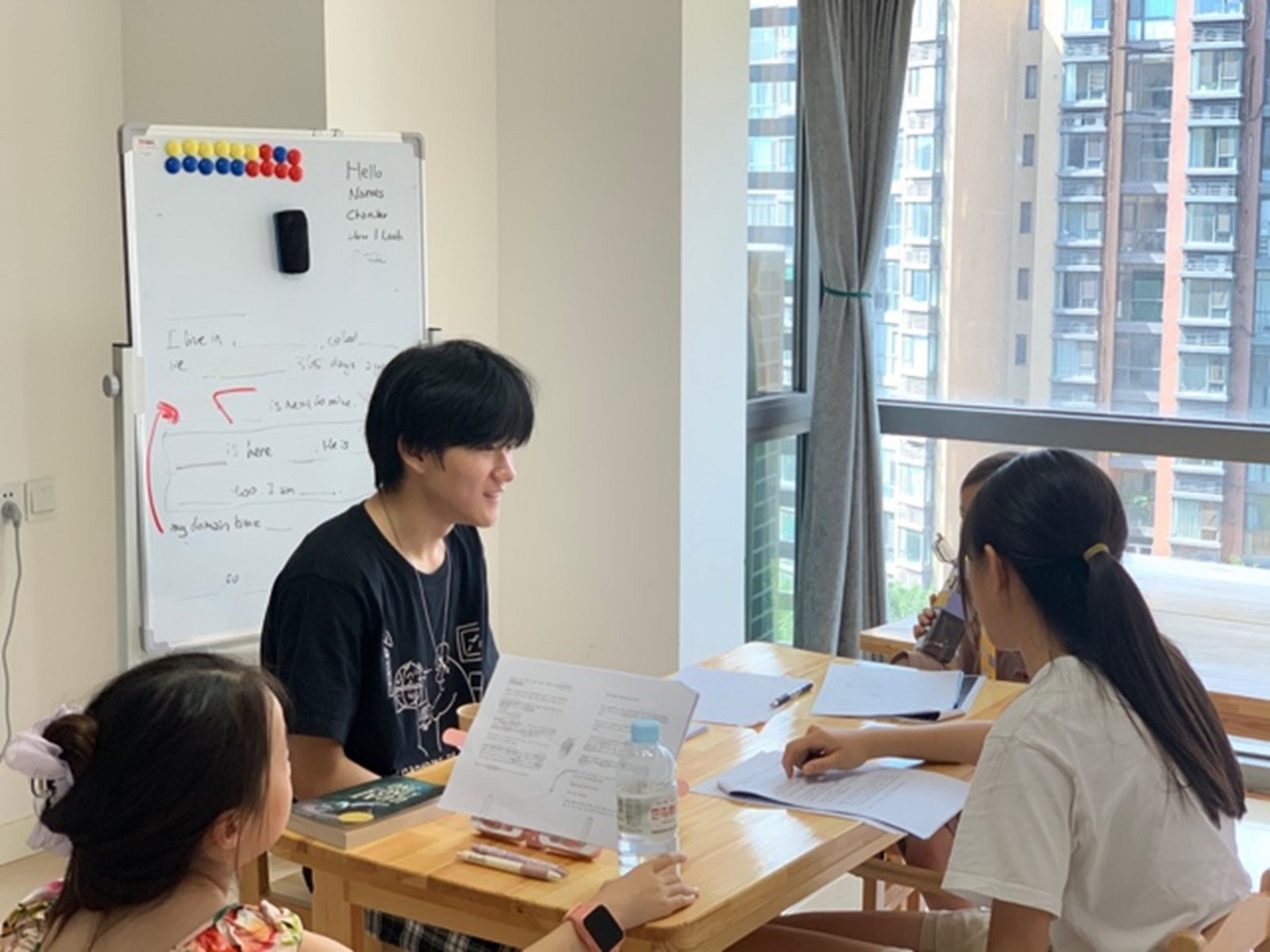 The summer camp was designed to run throughout the day for three weeks for different ages. For our 4- to 6-year-old participants, in addition to reading them one non-fiction and one fiction novel each day, we introduced phonic books accompanied by interactive games to help them gain a preliminary understanding of English spelling. For older children, aged 7 to 12, there were extended writing and speaking tasks designed based on the fiction or non-fiction text they read on that day. This challenged them to practise and allowed them to gain confidence in English speaking and writing.
During lunchtime, we accompanied the children to different restaurants in Shine Hills, where various animated English films were played. These animations are shown without subtitles, so that the children could pay attention to the pronunciations and try their best to understand, adding some fun to English listening. After the daily reading sessions, we had an hour of arts and crafts. Children created posters, paintings, and clay art based on topics in the books they had read on the day.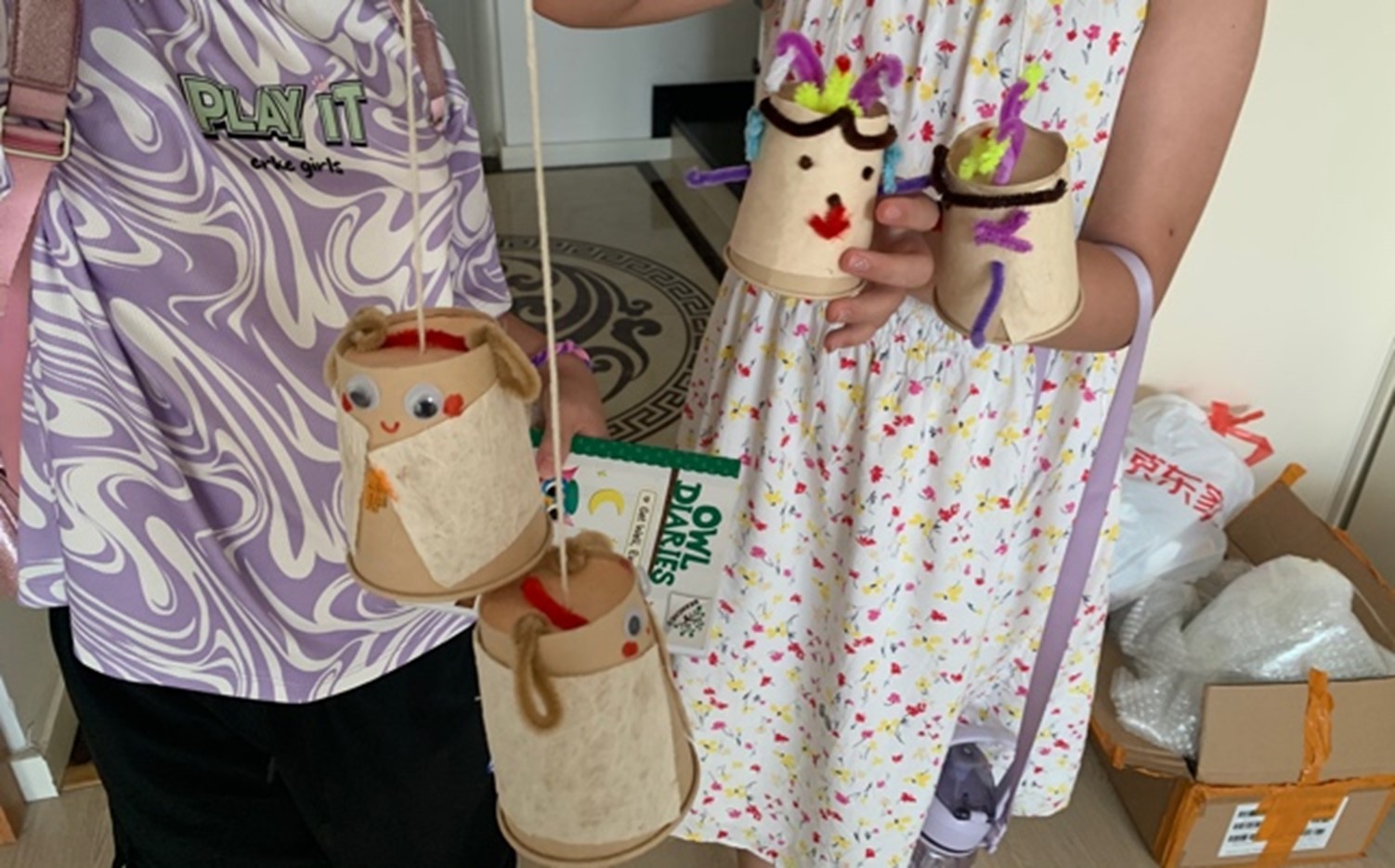 Art crafts children made by decorating cups
At the same time, Xiaozhen Library also provided online activity groups for children who were unable to attend offline sessions. For these kids, the books chosen are presented using PowerPoint Presentations, with extension activities similar to the offline camps and fast games for them to practise problem-solving and concision of explanation in English.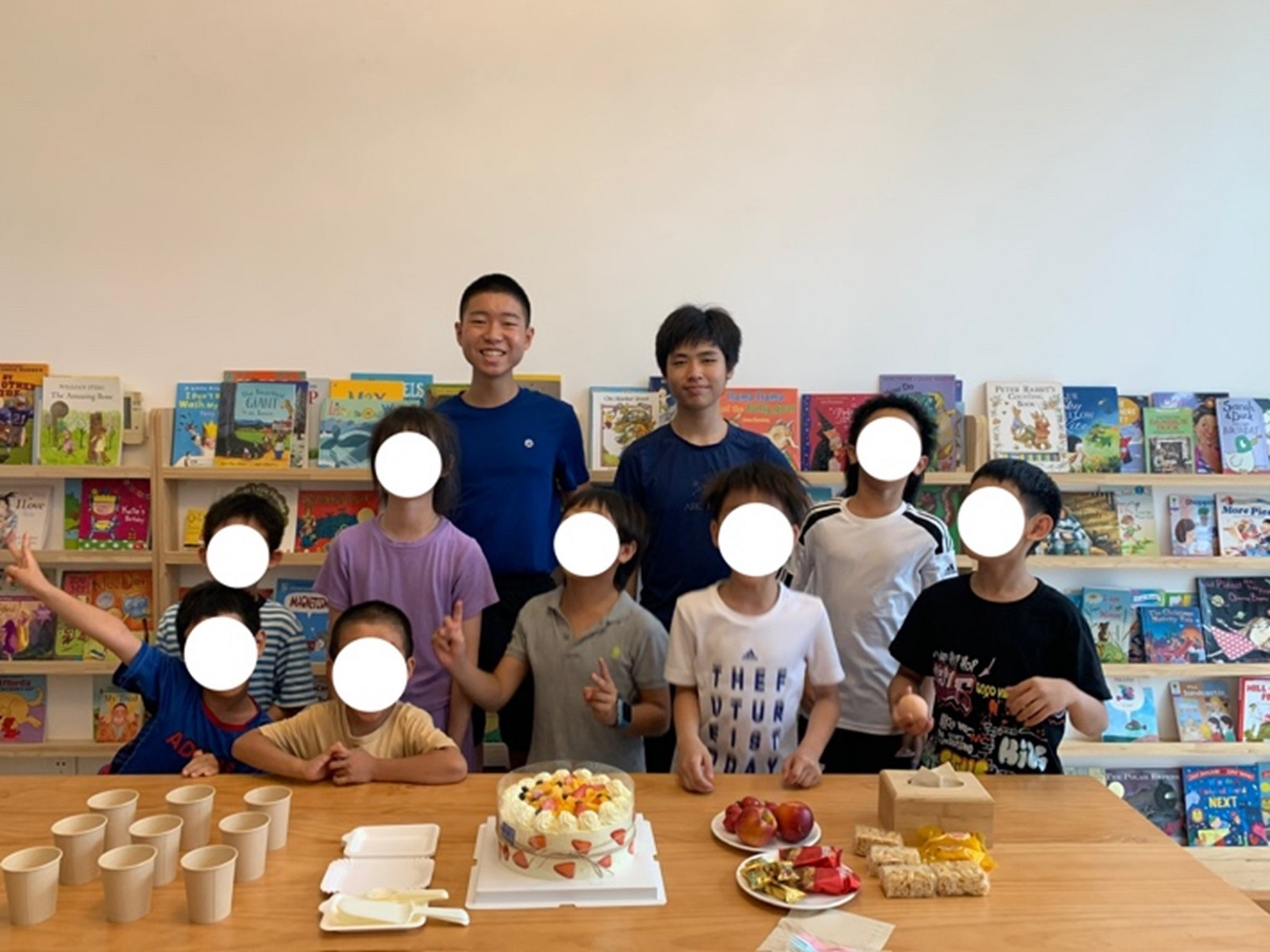 Last day of the summer camp with snacks and a cake
Both the volunteers and the children who participated in the camp benefited tremendously. In this short period of time, the children immersed themselves deeply in an all-English environment, practising their English reading abilities and enjoying the fun as well as the sense of accomplishment. The student volunteers were also able to gain this rare and meaningful experience of independently preparing and carrying out a complete and successful event.
Evan Y from Year 11 shared, "I learned a lot from this summer camp. I was responsible for planning the content of the whole second session of the camp, and hence I learned how a five-day summer camp is organised from scratch. Fortunately, I was also leading two days of the camp myself, allowing me to execute and evaluate my own plans. Whether it was choosing the books for the children, designing games related to the content, or just reading with the children, those experiences are undoubtedly valuable for me and will make us do better in the future. Notably, what I'm very proud of, is that our team is student-led."
With hopes for the best, the Xiaozhen Library will face a broader group and provide higher-quality activities for more children in the future through the gradual accumulation of experiences.