The Beauty of Yunnan for You to Take Home
The Beauty of Yunnan for You to Take Home
YUNNAN PHOTO EXHIBITION
25 November – 11 December 2019
Main Atrium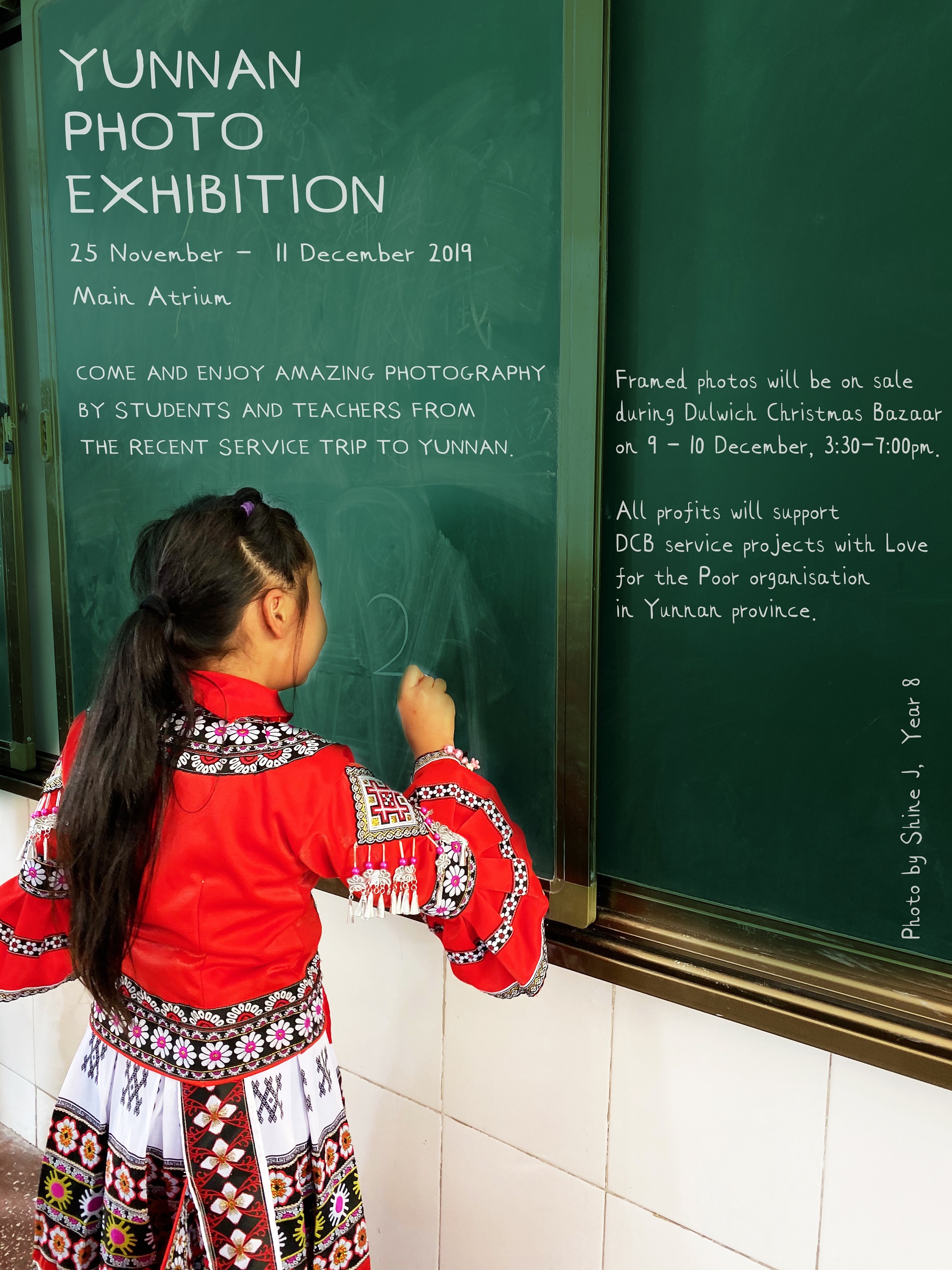 Come and enjoy amazing photography by students and teachers from the recent service trip to Yunnan.
Framed photos will be on sale during the Dulwich Christmas Bazaar on 9 – 10 December, 3:30 – 7:00pm.
All profits will go towards the three migrant schools that "Love for the Poor" supports, which is the service organisation that DCB works with in Yunnan.
Here is a teaser.