Extra-Curricular Activities
With 150 extra-curricular activities (ECAs) per term, DCB students are able to explore and expand their interests beyond academics in settings outside their regular classes. ECAs are an integral part of education at Dulwich. They help develop social, leadership, organisational, creative, technical, fine motoric, speaking and listening skills, among others. In addition, students can apply what they have learned from the classroom in their ECAs, exercise their passion, build confidence, and gain a sense of purpose. Many of our ECAs are initiated and led by students. And in fact, DCB alumni still have especially fond memories of their ECAs.
In other words, our students succeed academically not in spite of all the extra-curricular activities they are involved in but because of them!
Examples of activities include:
Cooking and baking
Arts and crafts
Horseback-riding
Karting
Fencing
Philosophy for Children (P4C)
Dancing
Robotics
Computer Game Development
Maths competition
Model United Nations
World Scholars Cup
Debating
Design
Offerings vary by year level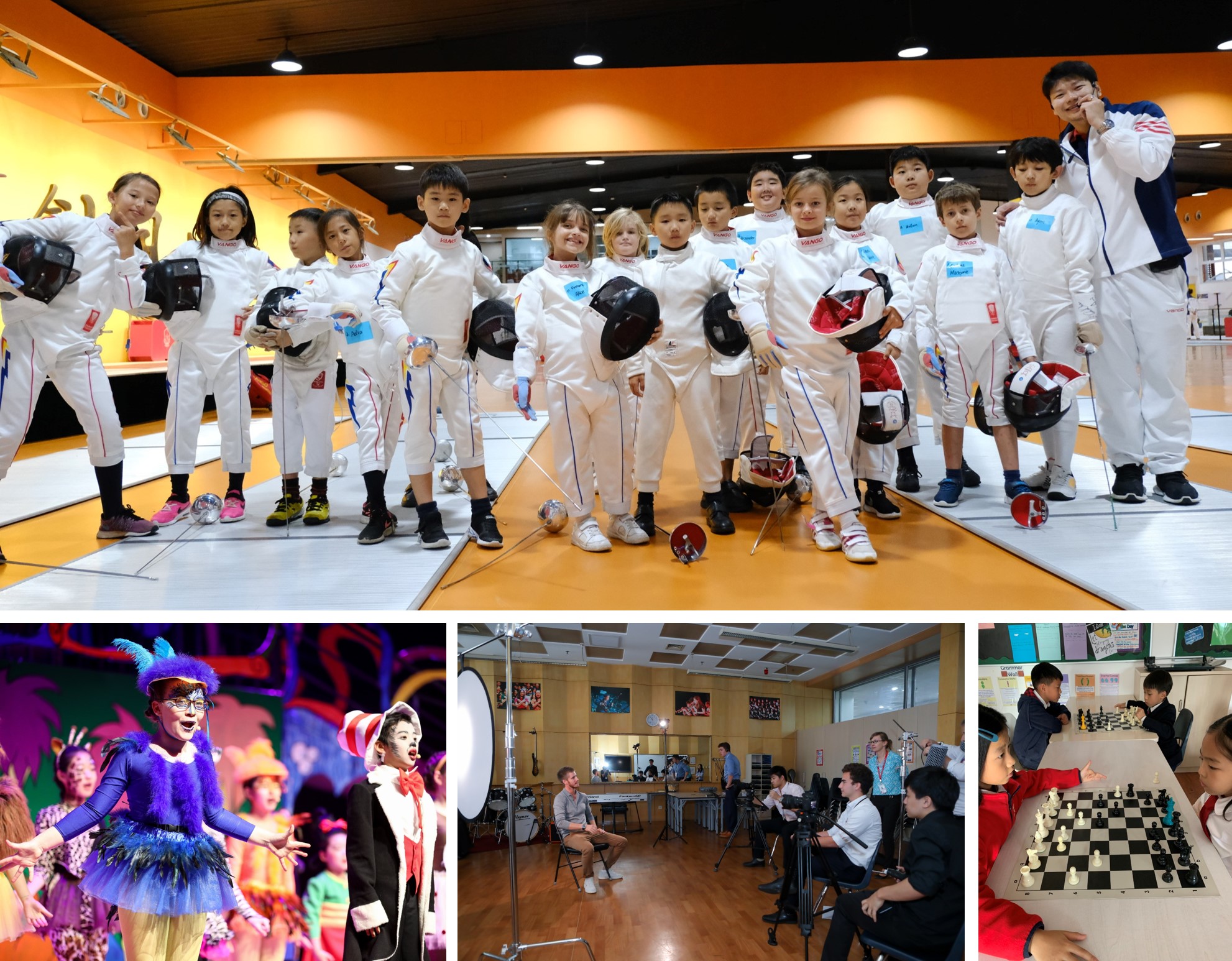 Dulwich Community Programmes
While ECAs and sports teams are run or supervised by DCB staff, Dulwich Community Programmes (DCP) offer enrichment courses run by external instructors and coaches. The activities take place on campus after school or on the weekends and are open to DCB students and the wider community. Offerings vary each term and include physical activities such as dance, football and swimming, or sci-tech activities such as coding, robot programming and monster science.
During the summer break, DCP offers swimming camp for children.
DCP registration and fee information are sent to parents each term. There are even some offerings for adults!