2023 Worldwise Academy Summit: Imagining and Creating a Better Future
Our students asked, and our alumni answered.
This year's Worldwise Academy Summit, held on 8 November, showcased the theme Imagining and Creating a Better Future – Voices from Gen Z. Since its launch in 2019, Worldwise Academy (WWA) has aimed to enrich the career pathways of DCB students by linking them with the world of work. These events provide students a platform to connect with our Dulwich College International alumni – or International Old Alleynians (IOA) – at different stages of their academic and professional lives.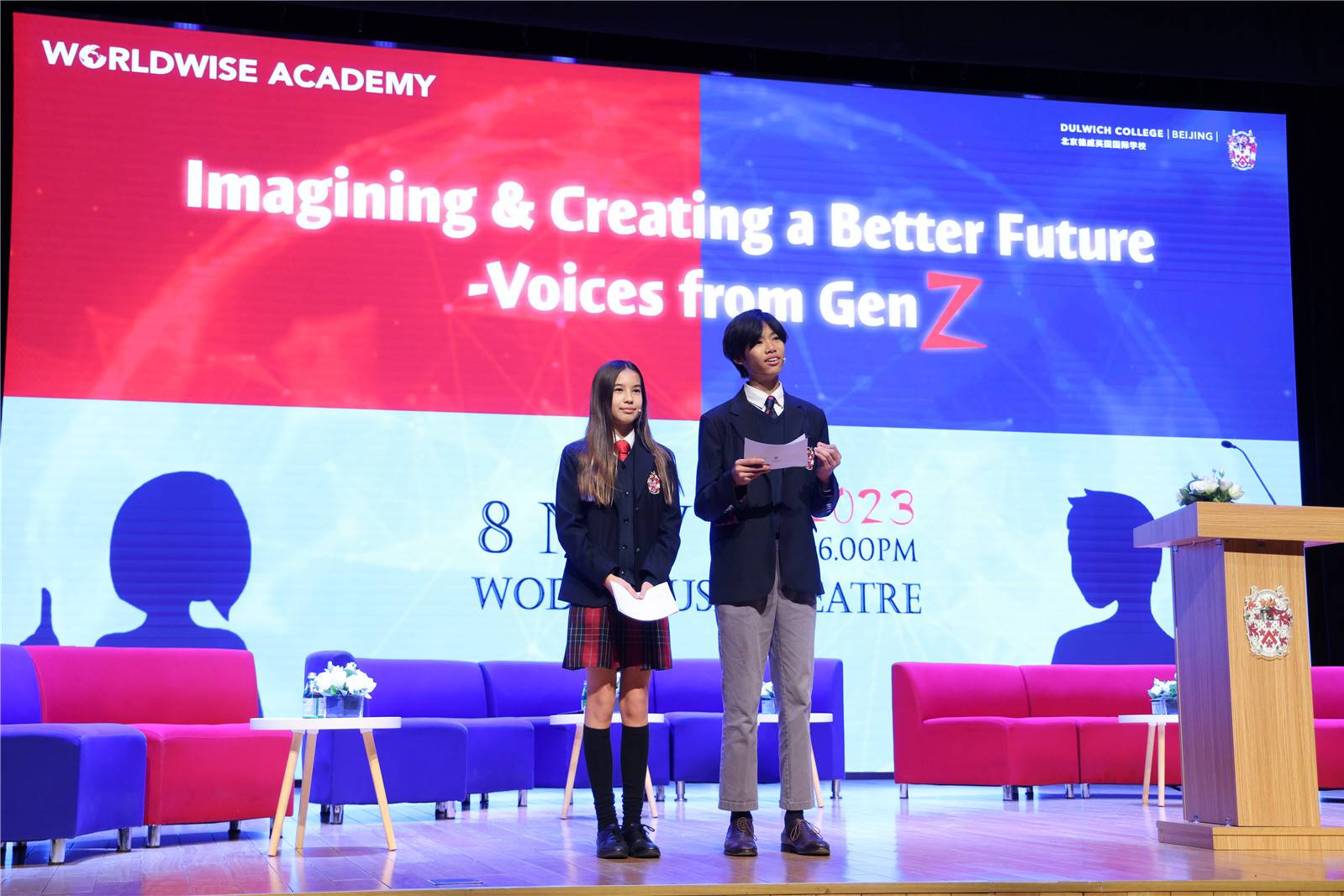 Event hosts Pacey Q and Andi A highlighted the significance of our IOAs returning to share their experiences. Pacey Q added, "Meeting the alumni can help students understand how [our alumni] were able to find a future for themselves after high school and the diversity of the different career opportunities available."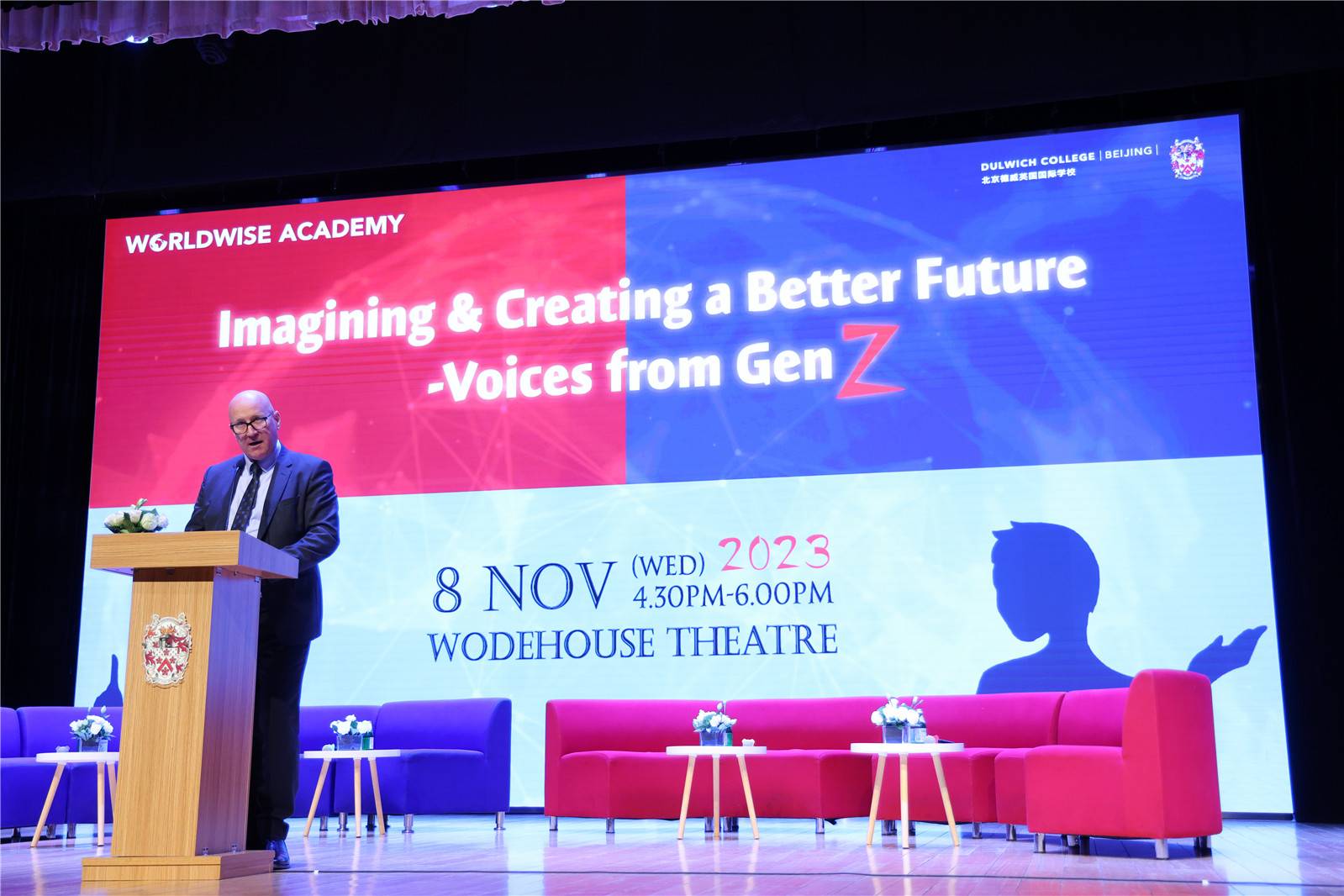 Anthony Coles, our Head of College, echoed this sentiment, highlighting the crucial role community members play in contributing valuable insights and perspectives on a wide range of themes. Our Worldwise Academy events bring together parents, staff, and alumni for meaningful conversations about the ever-evolving world of work, careers and leadership, enriching our students' knowledge and understanding.
Debate: Does Our Current Education Prepare Us for the Future?
Orchestrating the mood for an eventful night were our talented Year 8 DJs Michael T and Martin S, who created a vibe that wasn't just music, but also an experience. Year 13 Debate Host Suah R and Senior School English Teacher Mr Daniel Griffin then introduced the topic of our student debate: Does Our Current Education Prepare Us for Our Future?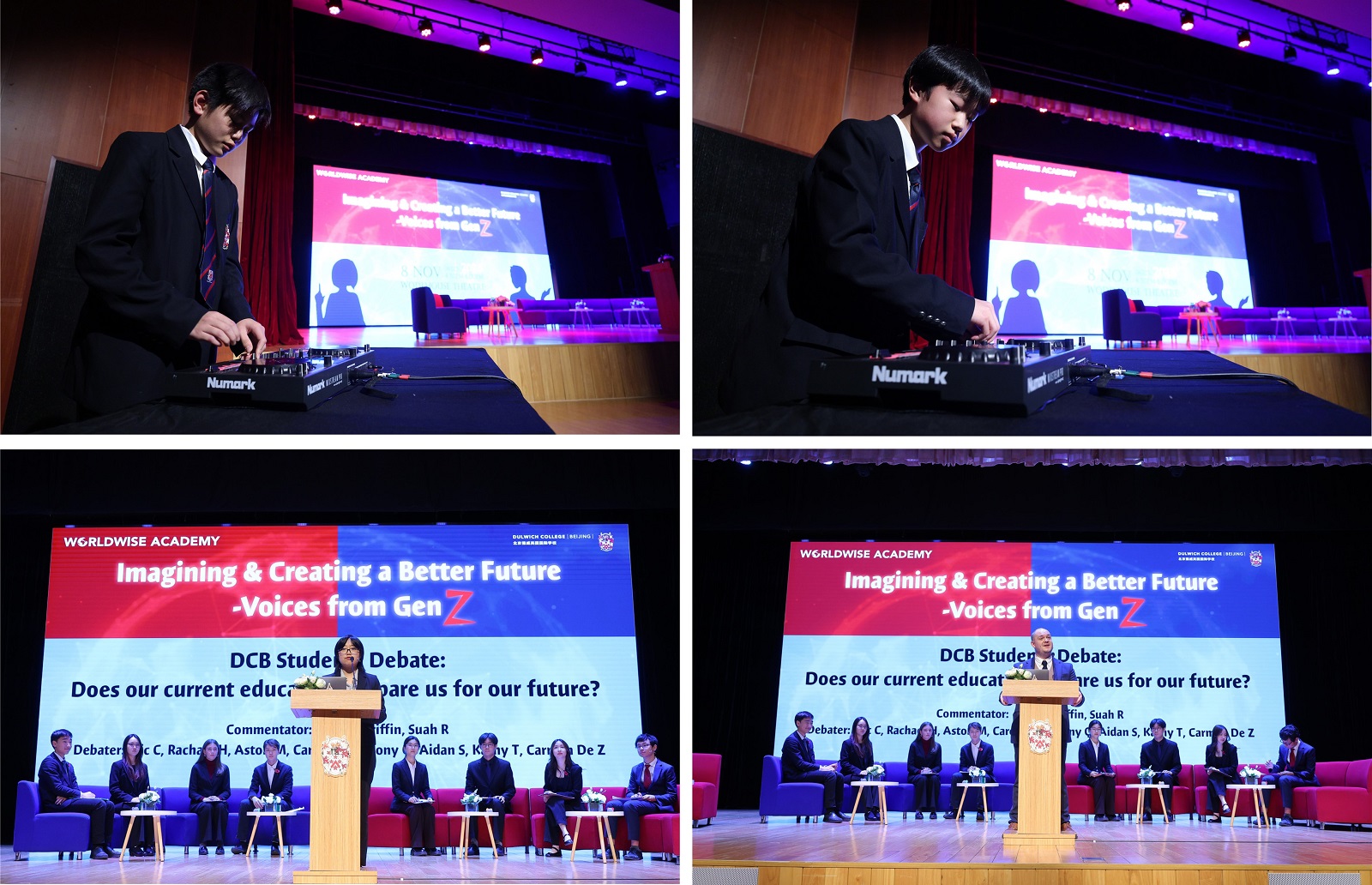 The debate unfolded passionately as students delved into the nuances of the iGCSE and IB programmes. Aston M-F, Carmen de Z, Kathy T and Aidan S championed the rigorous nature of these programs, emphasising their real-world. The opposition, led by Carol Q, Eric C, Rachel H, and Anthony Q, argued against the heavy emphasis on memorisation, advocating for more freedom to explore passions.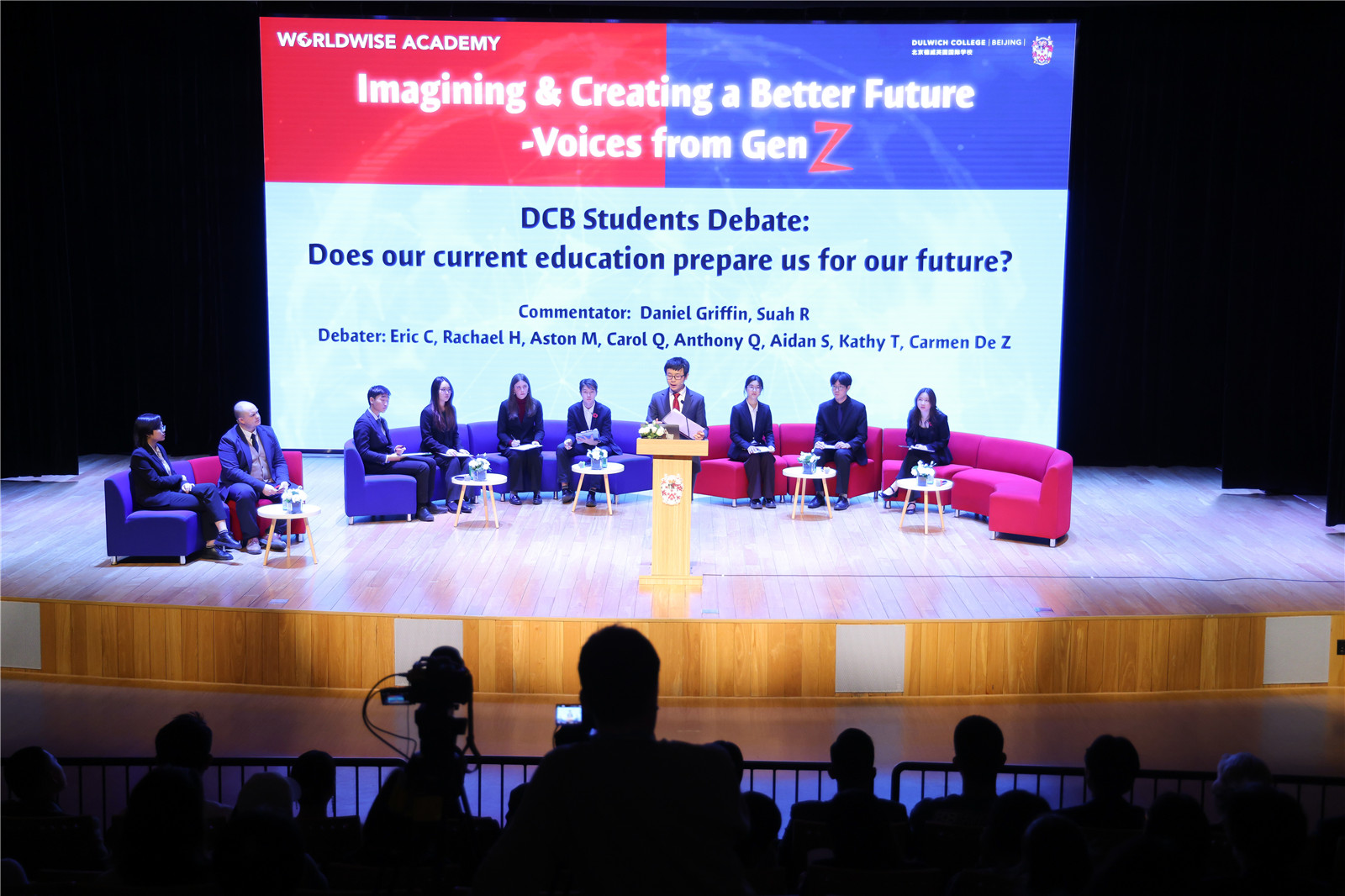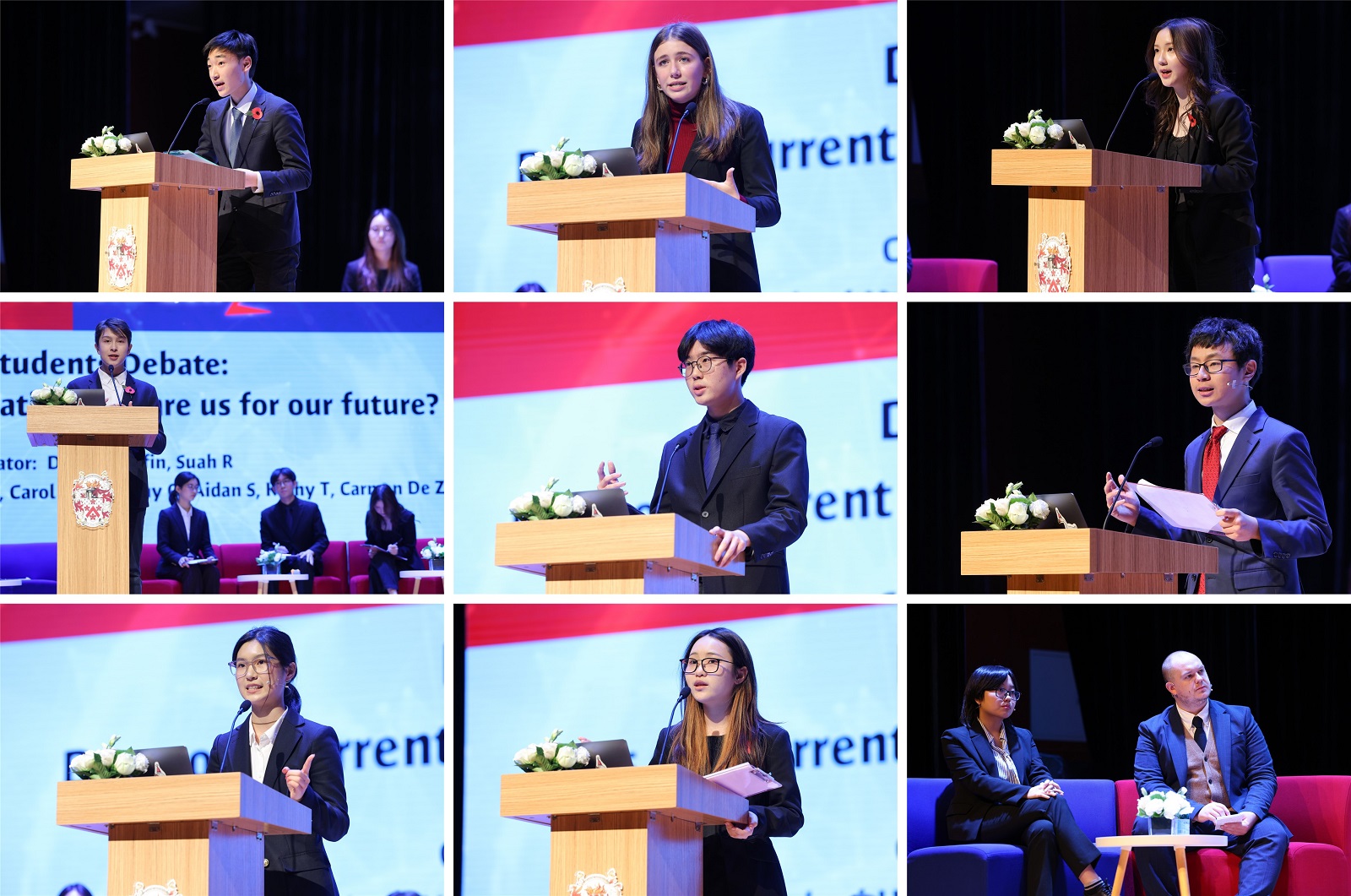 The debate concluded with a powerful statement affirming the importance of a broad, foundational education. Aidan S shared his agreement in his concluding statement, emphasising that the breadth covered by the iGCSE and IB programmes offers students the flexibility to later on either explore their courses further or change their minds.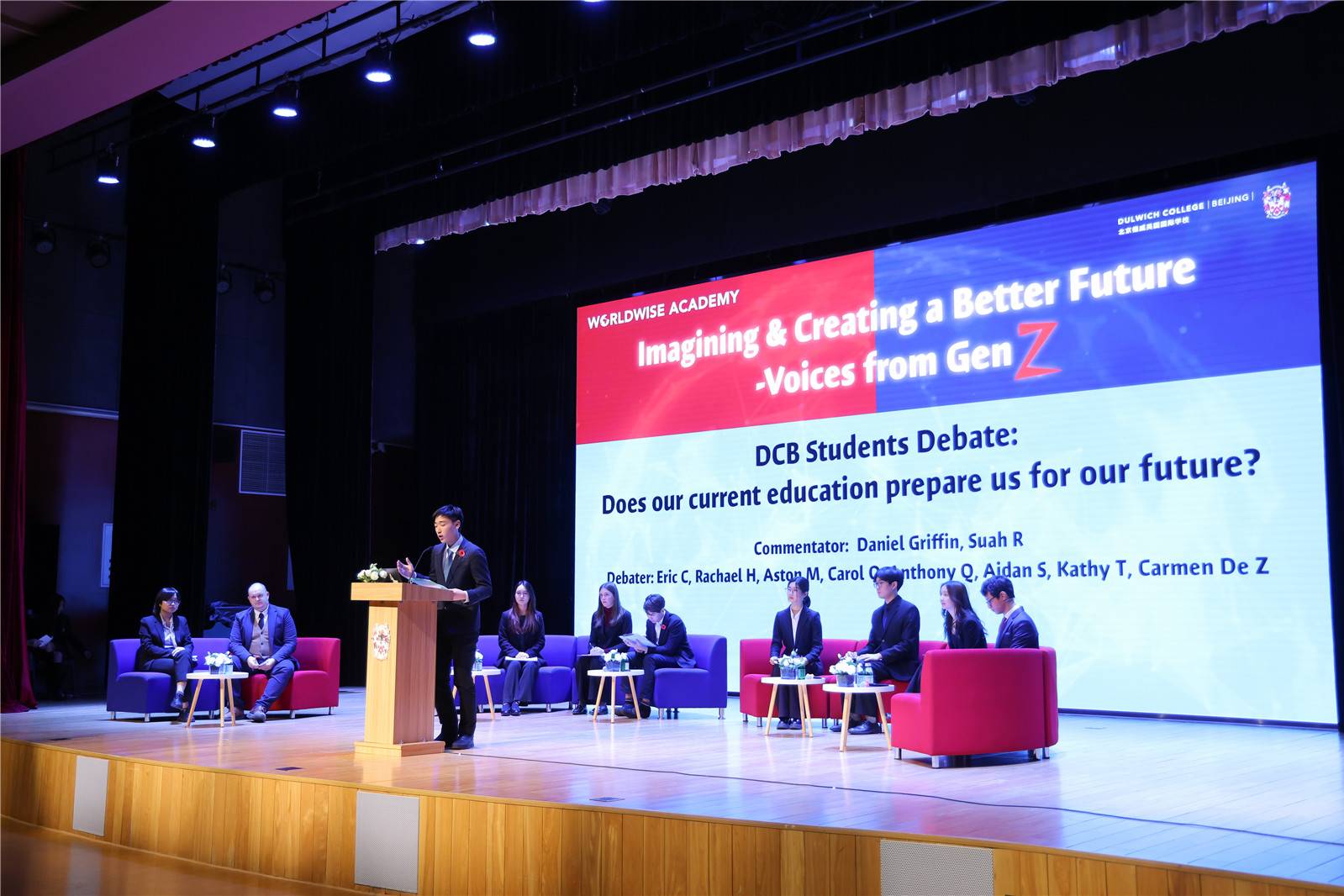 "We are standing at a turning point in our society," Aidan S stated. "New technologies and industries are constantly being developed. We must be knowledgeable in a wide variety of disciplines to be prepared for that ever-changing, fast-paced world as global issues never have only one solution. [We need the] skills to tackle global issues from an interdisciplinary perspective. So be it climate change, social justice, technological advancements, or our ever-growing need for innovation, we are prepared for anything."
Hearing from our Alumni
The conclusion of the debate was just the beginning, as the panel that followed – a star line-up of IOAs in various stages of their academic and professional lives – was about to show us.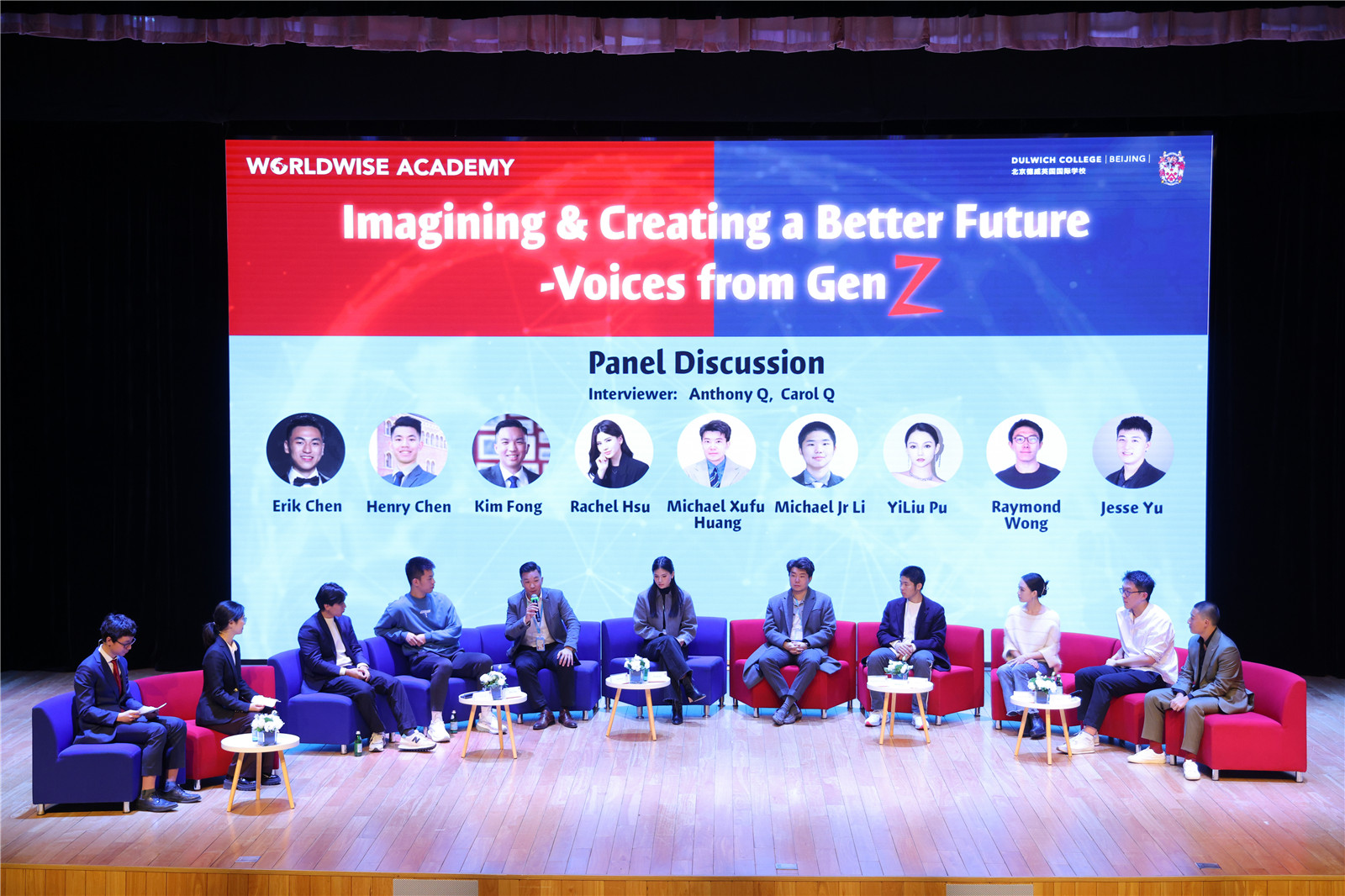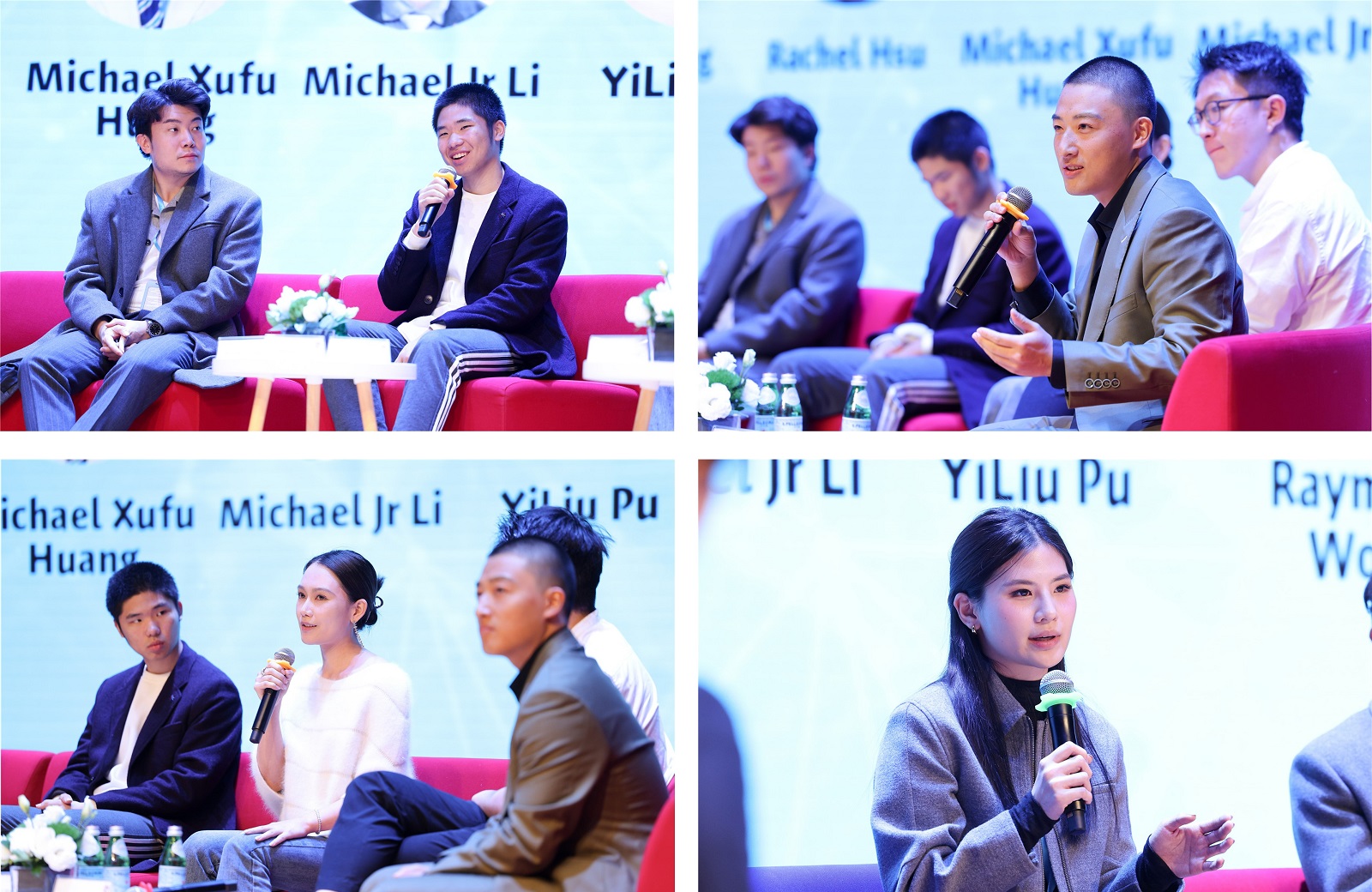 Our panellists included:
Michael Xufu Huang, renowned international art collector, curator, and art patron. He co-founded X Museum in 2020
Erik Chen, Student, Dartmouth College
Henry Chen, Business Development Manager, 88rising
Kim Fong, Head of Business Insights and Analytics – China, Cathay Pacific
Rachel Hsu, Strategic Planning Manager, essencemediacom for Airbnb
Michael Jr Li, Student, Tsinghua University
Yiliu Pu, Founder of ANOTA, new luxury brand featured in Elle and Vogue Magazine
Raymond Wong, Part 1 Architect, OPEN
Jesse Yu, Emerging Technologies Associate at New York University Shanghai. CEO of HXQY LLC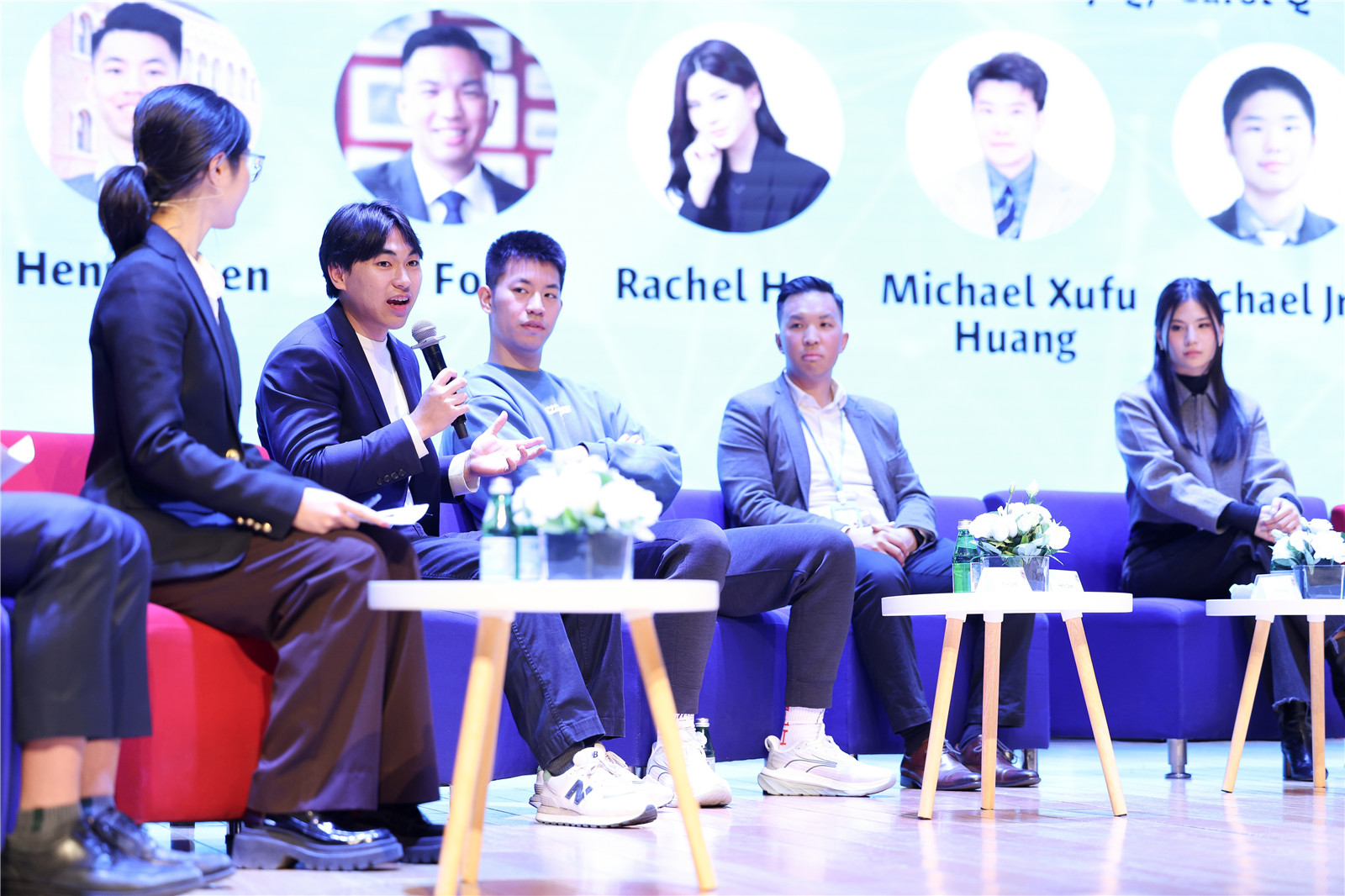 Through a series of thought-provoking questions, our community learned not only about our IOAs but also how their education has helped shape them into the adaptable, innovative individuals capable of pursuing eclectic passions. Dartmouth College student Erik Chen, for example, is an Economics major minoring in Mathematics and History passionate about learning how we can better understand modern economic markets through historical analysis. Henry Chen, while attending the University of Southern California as a Business Administration major, also minored in Sports Media Studies and Applied Analytics. Michael Jr Li, currently a Psychology Major at Tsinghua University also organises and produces performances and is on the baseball varsity team.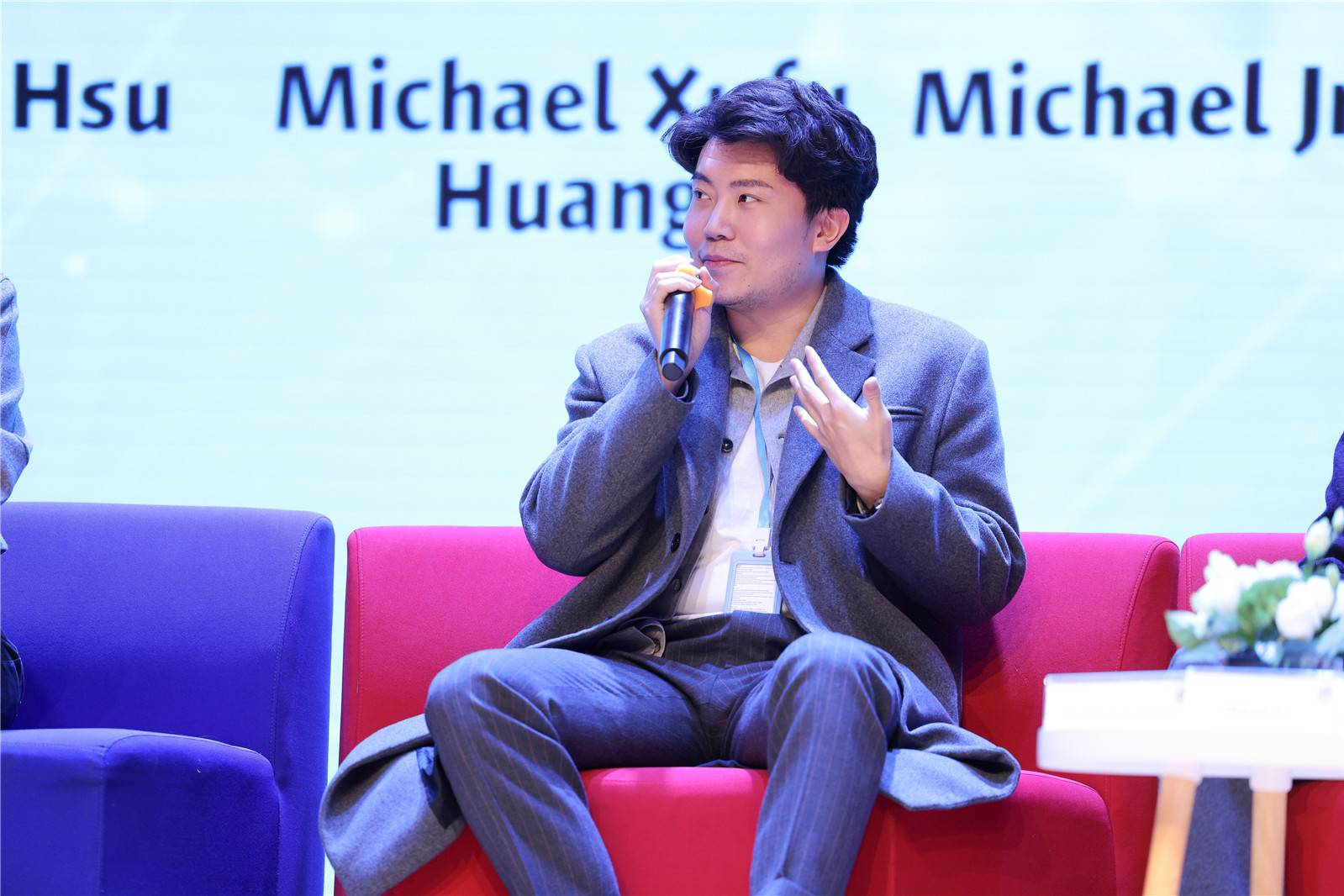 Michael Huang, a prolific art collector who opened X Museum in 2020, didn't actually imagine himself with a career in art before starting his iGCSE days at Dulwich College London. He admitted that, at the time, one of the subjects he had to choose was between art and design, and he only chose the latter because he thought it was more useful. Little did he know that this time would spark his love for art.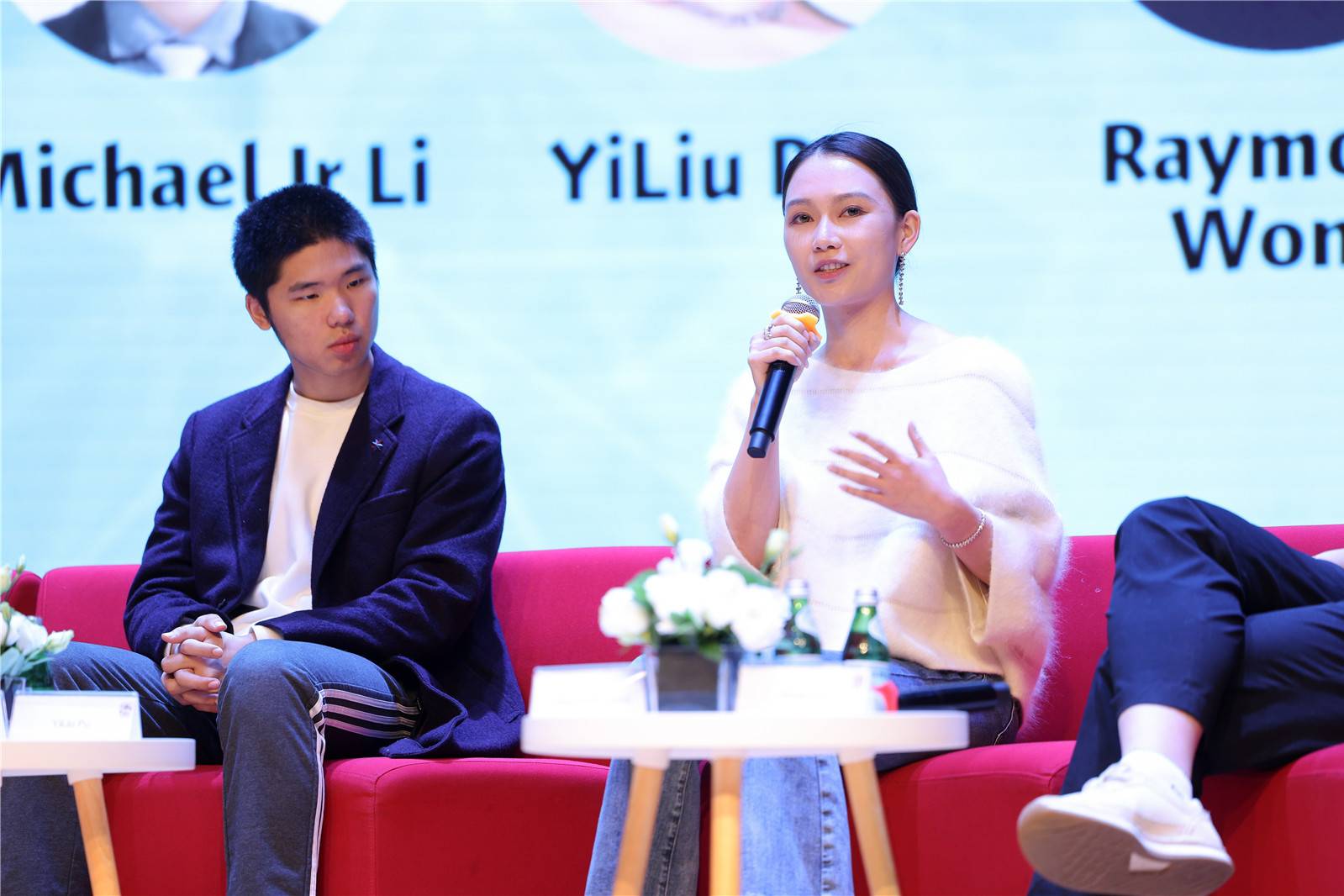 Yiliu Pu, the visionary behind fashion brand ANOTA, also expressed how her initial foray into entrepreneurship was an on-campus shop for a charity organisation, and that her school was her first 'investor'. This early support was the catalyst to the establishment of her subsequent businesses, including her current fashion brand ANOTA. The acronym ANOTA stands for "A Not A", a powerful message advocating against boxing oneself into 'static definitions' and instead embracing our individuality and our continuous personal growth. With this empowering theme, no wonder her brand's been featured in popular outlets such as Vogue, Elle, CCTV and NetEase.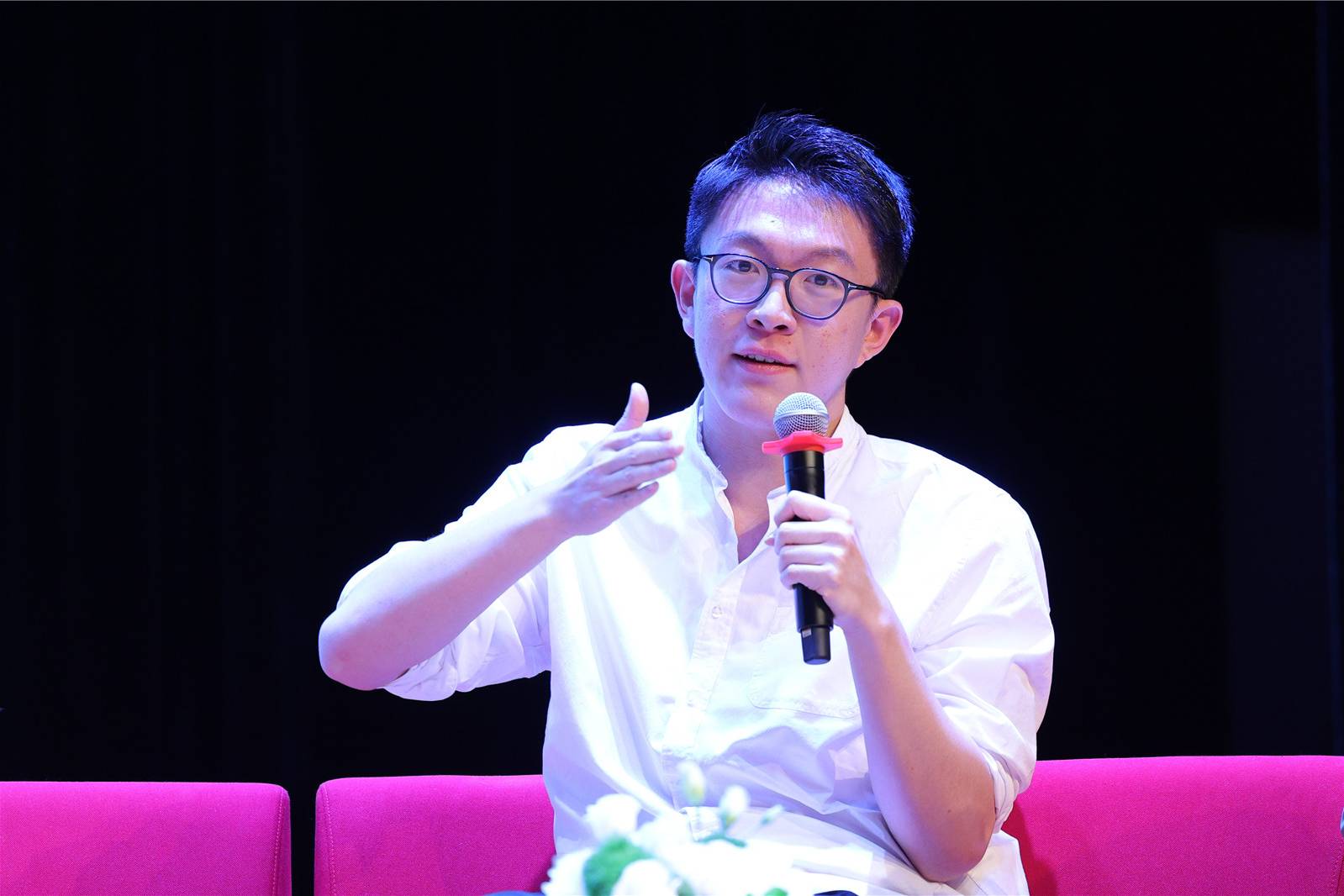 Raymond Wong, currently a Part 1 architect with Open Architecture, shared about the future of architecture and how it is still evolving, having transcended the traditional focus on building design. He shared the importance of having multifaceted and diverse experiences in helping shape the evolving narrative and the future trajectory of architecture beyond conventional boundaries.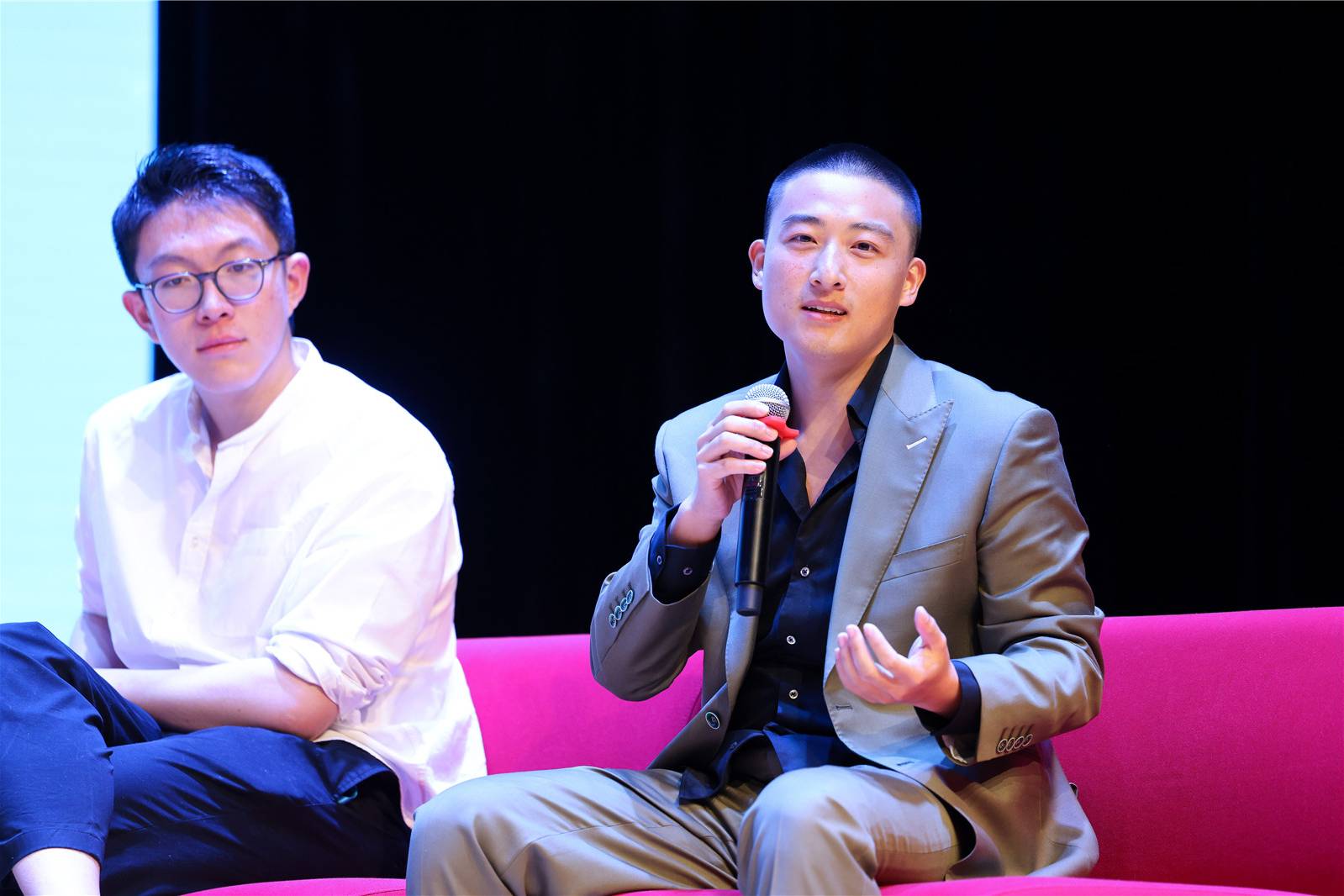 Jesse Yu, arguably the most technologically savvy of our panellists, the future of our education is already here. Drawing on examples such as our talented young DJs, who likely honed their skills outside the College, and the collaboration between some universities and AI companies, he emphasised the need to proactively move forward to stay abreast of future developments. He shared, "Only by going forward now can we catch up."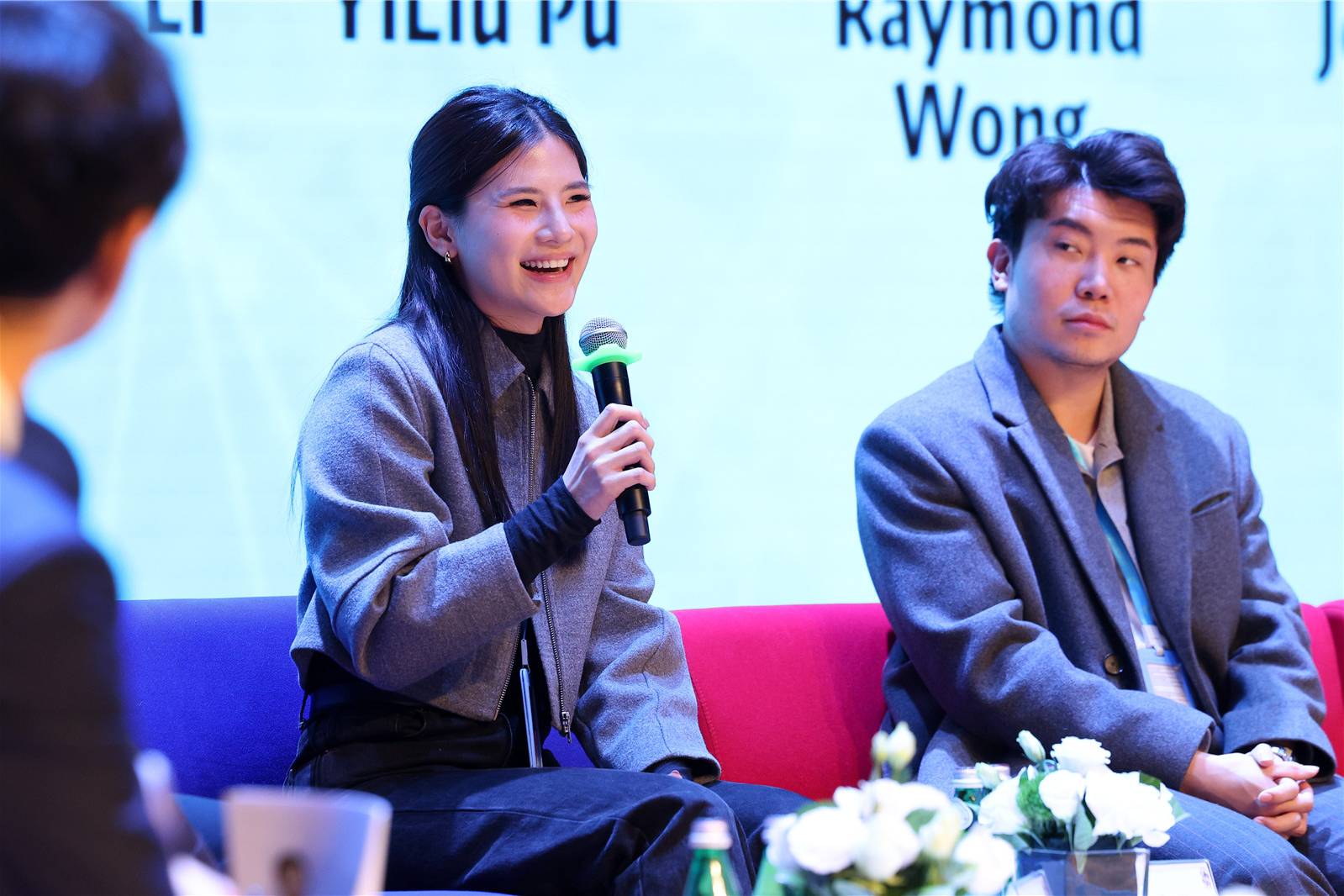 When asked on how being at Dulwich College Beijing has helped her to "Live Worldwise", Rachel Hsu shared how Dulwich had provided them with the skills to become great global citizens. "You're exposed to many great foundational skills that prepare you to become a global citizen." Her greatest advice to the students was to always ask questions, especially because they are surrounded by so many resources and opportunities. "Stay curious about the world that's around you as this can help you in your future careers. Learn to figure out how other people are thinking and how they come to their conclusions. Talk to your parents what they're doing in their everyday lives, your parents' friends, see what they are doing in their professions and how they got to where they are. Recognise that you have more opportunities and resources than a lot of other people in this world, and to be grateful for this privilege that you have."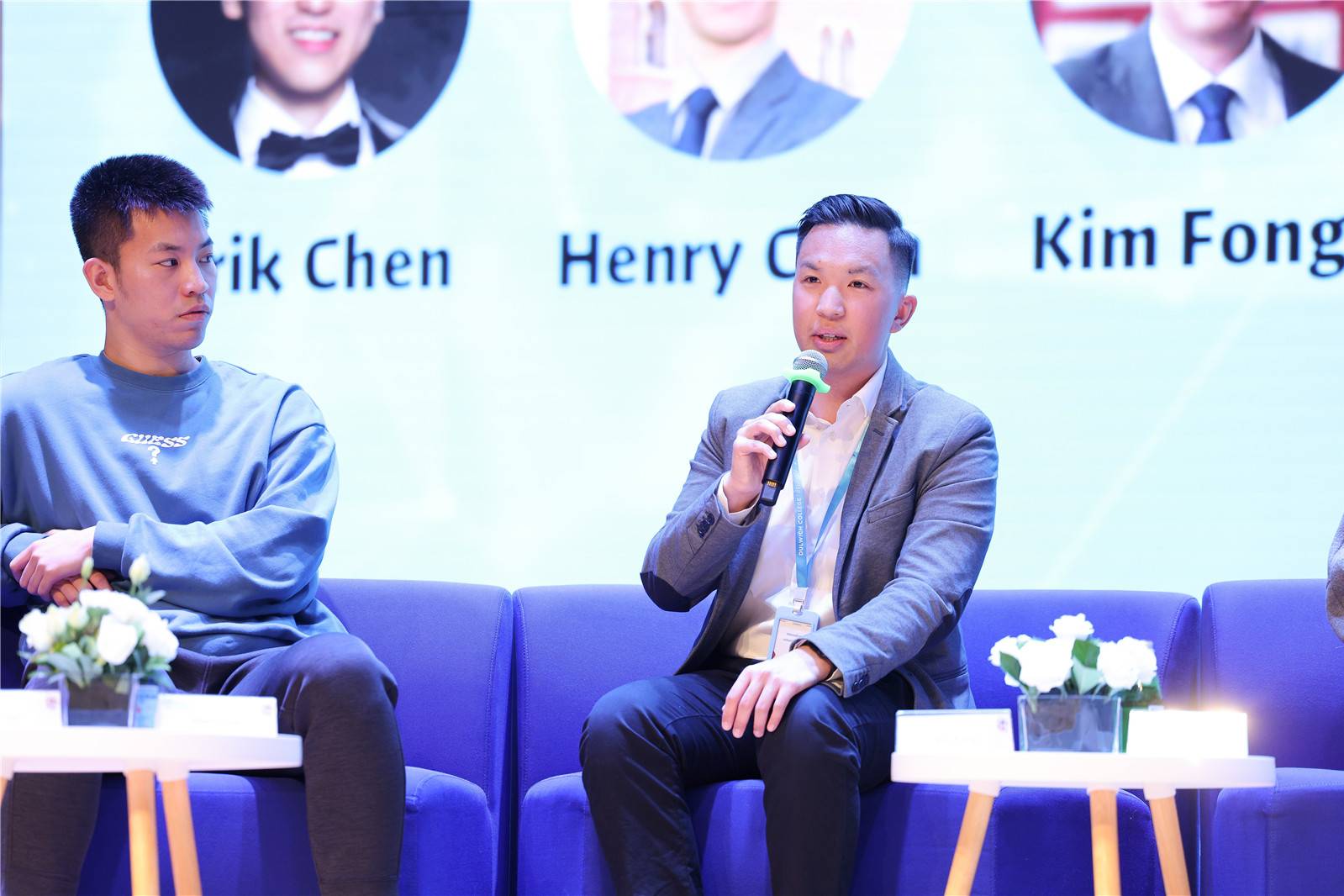 Kim Fong also shared that we should listen well. Through conversations and feedback, we can keep on improving. This is very important in business as we often deal with people with diverse opinions.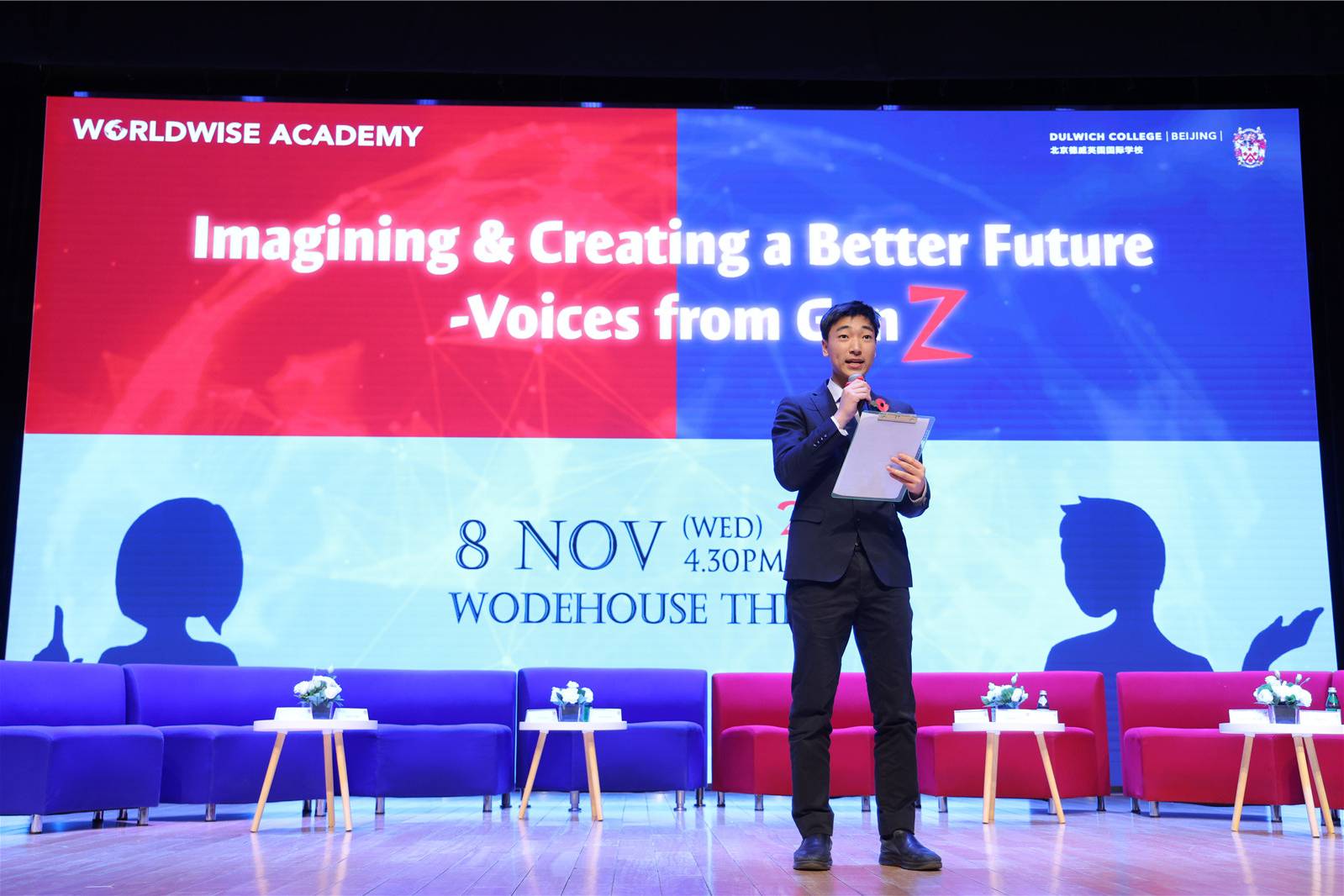 Aidan, in his closing speech, celebrated how we were able to close the gap between the generations through an often neglected but rather important tool – communication. The shared experiences of current students and accomplished alumni served as a compass for creating a better future. "All of our speakers shared from their personal perspectives and experiences," shared Aidan, "but they all also talked about the power of community and shared knowledge. And one thing consistently repeated was "better future". A better future is about doing what we love working on what we are passionate about; it is about the individual actions of every single one of us using our expertise to make a difference, no matter how big or small." 
We would like to extend our gratitude to Ms Klaudia Tomaszun, the Worldwise Academy parent committee, DCB students, and Xiao Xiao Qin, Christina Liu and Julia Zhu, who have been instrumental in shaping the Worldwise Academy and making events like this summit a reality. Dulwich College Beijing looks forward to fostering more initiatives like these, where DCB students, parents, staff and the wider community can engage in conversations and empower students on their unique journeys towards their chosen careers.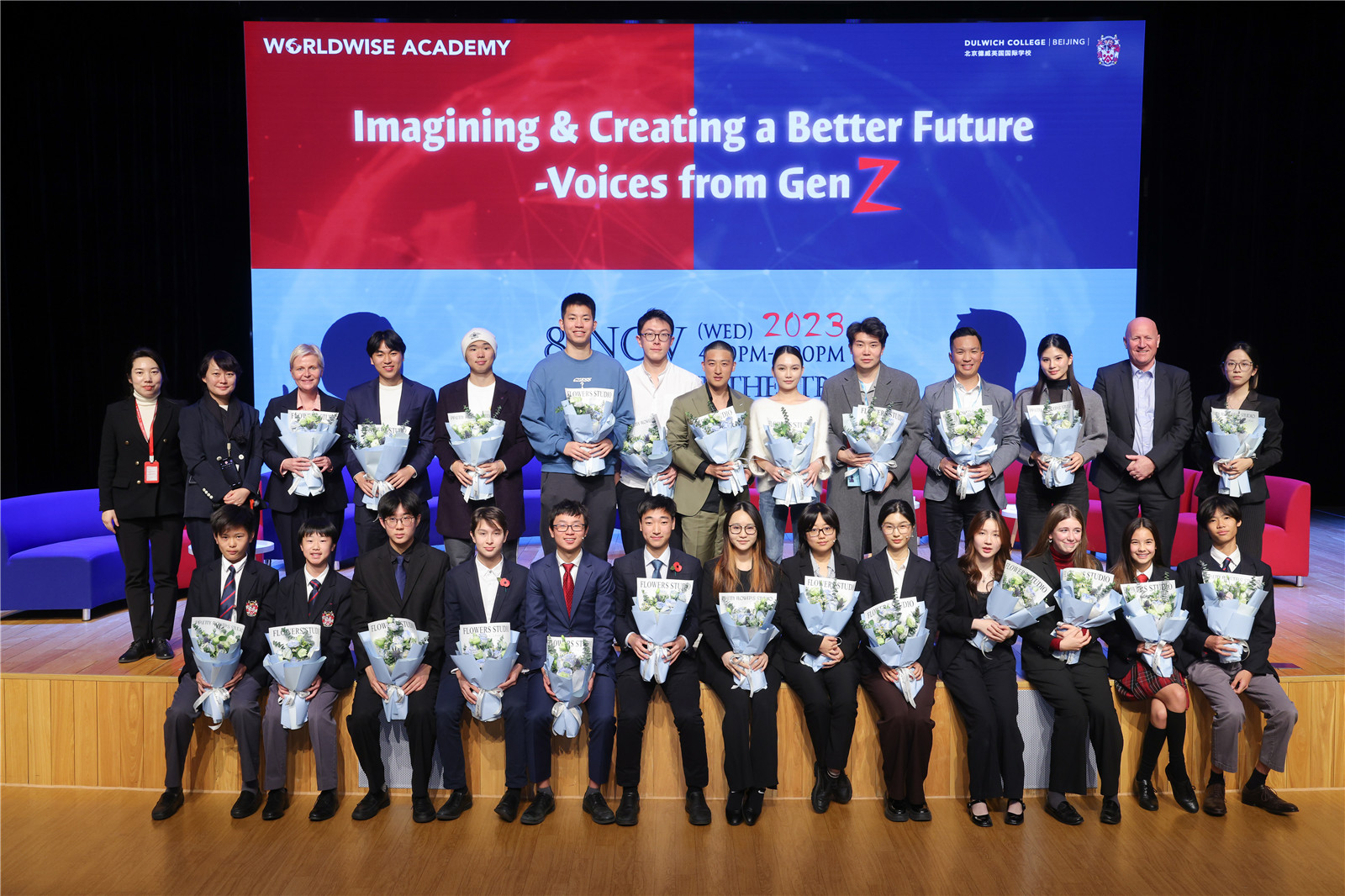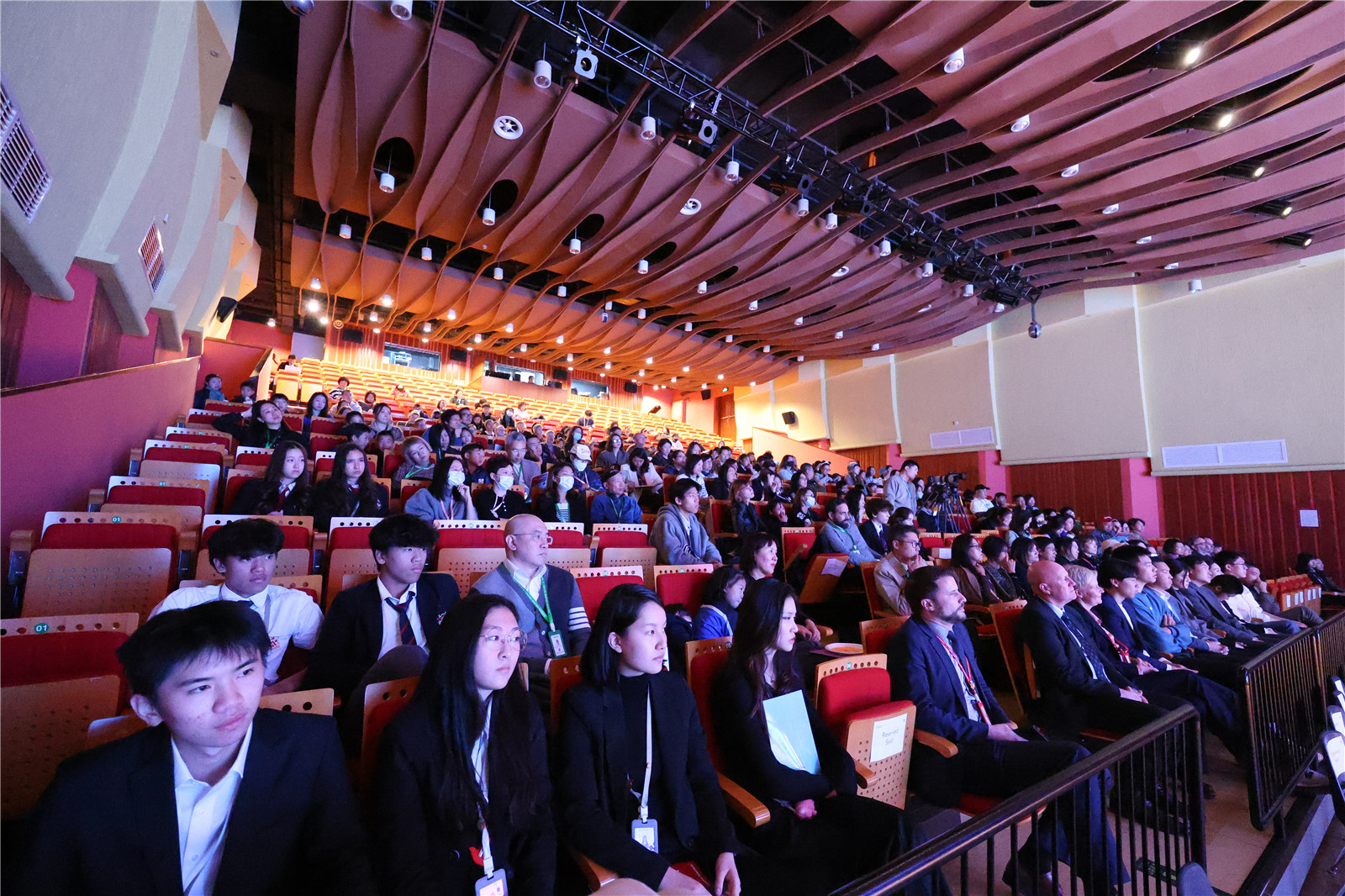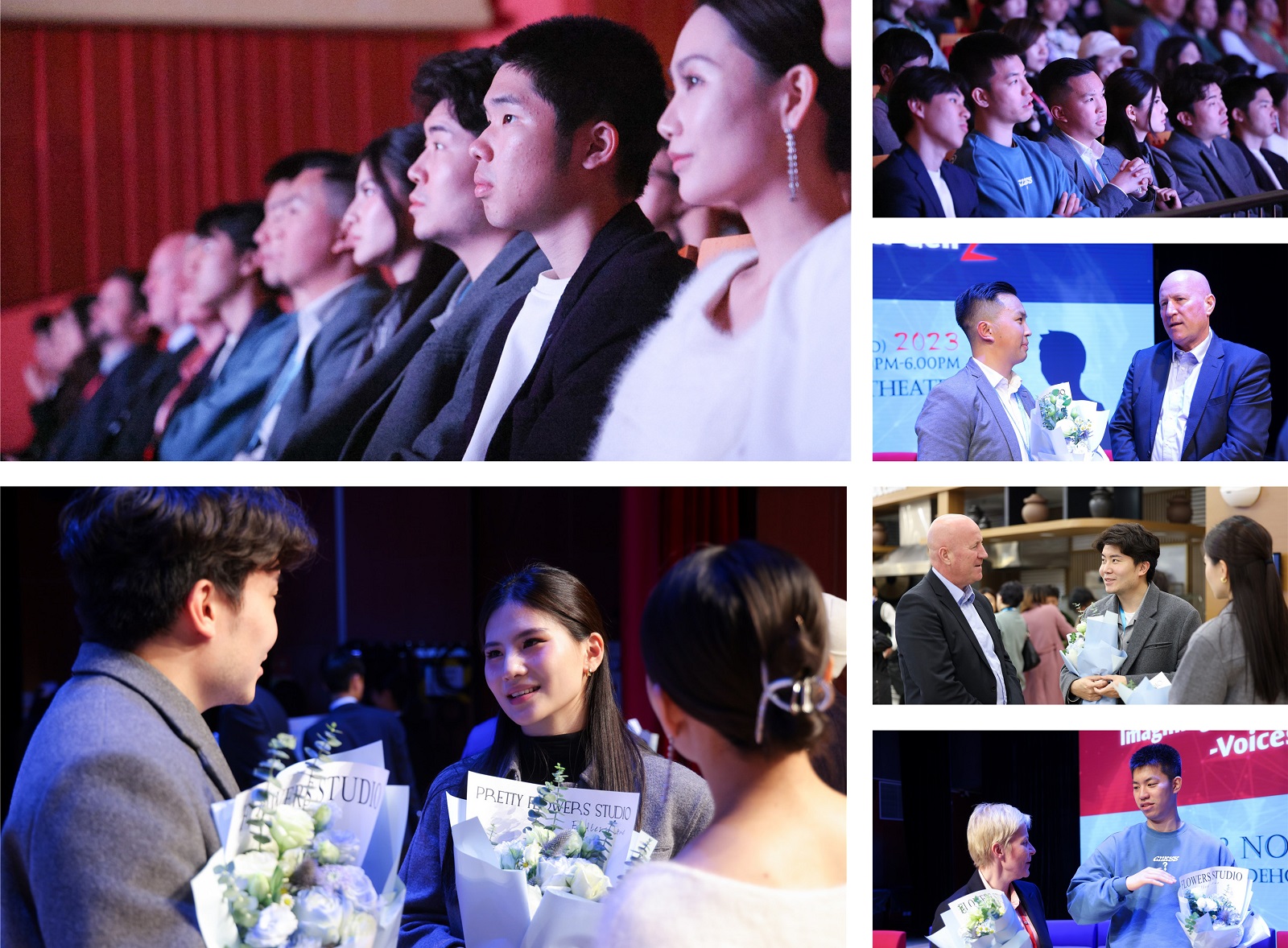 Launched in 2019, the Worldwise Academy (WWA) aims to enrich the career pathways of DCB students by creating connections between DCB and the world of work, thus supporting students to explore their passions in relation with their future professional endeavours. It received recognition in 2022 when DCB won the Pathways to Continued and University Education because of its Worldwise Academy initiative. Learn more about WWA and events that have stemmed from our partnerships below: